Today is an especially windy, rainy cold day here in Portland and after a wonderful Thanksgiving weekend with family, I found myself sitting here today, watching it rain and thinking about our day in London down by the River Thames, caught out in the open in a downpour much like it's pouring here today. And I thought that I'd do a new post to chronicle our trip, one for London and one for Paris.
Nick and I first started looking at where we wanted to go for our honeymoon almost a year ago and I'm so glad we went to both London and Paris, because they are such different and unique cities and both so equally incredible. We spent 4 full days in London and enjoyed every minute of it. From Notting Hill, to the London Eye, to Buckingham Palace, to Hyde Park to King's Road and South Kensington. London is one of those places that is all its own; beautiful old buildings next to brand new ones, sprawling parks, wonderful food and really an aura of such timelessness. I fell in love with London and I know we'll return.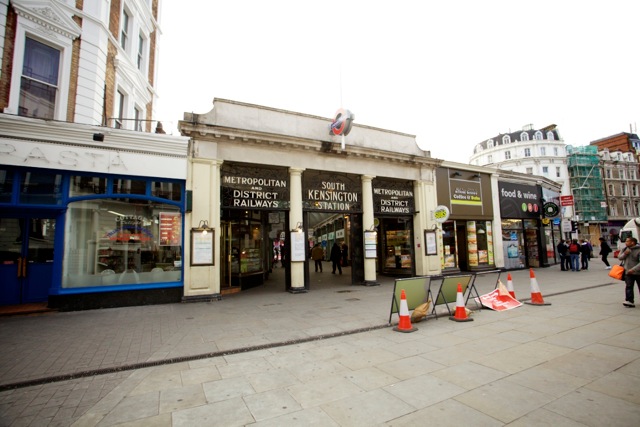 We started our adventure there in Chelsea, on the border of where Chelsea meets South Kensington. Our hotel was fabulous, a little boutique hotel nestled in an old brick building, on a side street just blocks from the very hip South Kensington shopping areas. With more restaurants than we could count, and wonderful little shops, we loved Chelsea. The area was perfect, more reserved and quiet than downtown London, but within minutes from all the major areas and attractions.
While exploring, we took a walk up through Hyde Park toward Notting Hill. We loved Hyde Park. The location of the Diana Memorial, the Prince Albert Memorial, Kensington Palace (where Diana lived when she was alive), and sprawling lawns, ponds and benches, paths lined with trees which in November were absolutely beautiful and full of color.
On the other side of the park, we arrived at Notting Hill and spent the afternoon wandering through Portobello Road, eating lunch at a local pub and thoroughly enjoying experiencing London. Notting Hill was wonderful, unique and very different than Chelsea but still fabulous all on its own. I felt such a sense of comfort in London. The people were wonderful and though everyone went about their busy days, we always felt right at home.
Along the other stops we made were of course Buckingham Palace which we hit right at sunset and it was absolutely beautiful. Followed by Big Ben, Westminister Abbey and the London Eye along the River Thames. Each beautiful in their own ways.
London blew us away in all that it had to offer and in how we much we adored it. Really not knowing what to expect, as I had never been there even though I had been to Europe many times before and Nick never been to that side of the world, I think that it truly surprised us how much we enjoyed it. London was a fabulous mix of Europe and the West and yet still truly unique all its own. We will definitely be back!