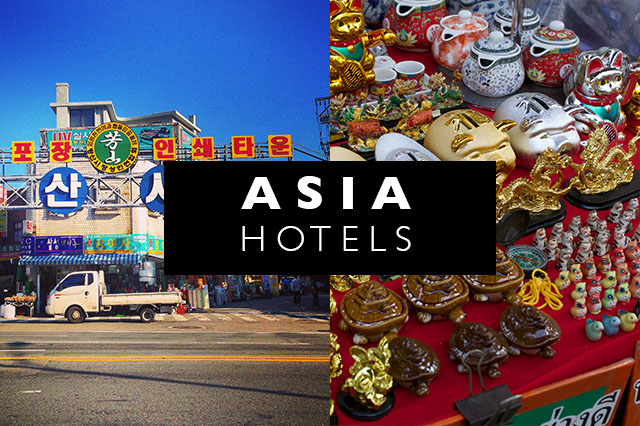 We're back from a lovely quick weekend away in Eastern Washington (which I'll be sharing very soon) but today we're jumping back into India! With that said, I want to share the Oberoi Amarvilas.   

As I mentioned before on our hotel review from Delhi, we chose to stay at the Oberoi and Trident hotel brands in India as I have family connections to the brand, so we went through them.  We also got upgraded at all our hotel stays in India, so many of the images you'll see of our rooms and views, were because of our upgrades.  I can't say anything bad about either brand, Oberoi or Trident, as we had impeccable service, incredible experiences and nothing bad to say at all.  The hotels were gorgeous and each totally unique.
When we stayed: February 2014  |  Price Range: I'm not sure what the price range was during the time we stayed, as we paid for the Trident property and were upgraded to the Oberoi.
Address: 
Paktola, Tajganj, Basai, Taj East Gate Rd, Agra, Uttar Pradesh 282001
, 
India   
Website: 
Oberoi Amarvilas
We originally had planned to splurge on this trip on the amazing Oberoi Udaivilas in Udaipur for our time there, since it wins all sorts of awards every year and we knew it would be amazing.  So to keep costs down in other areas of the trip, we decided to make reservations at the Trident properties in both Delhi
(Trident Gurgaon)
and Agra, which were significantly less than the Oberoi hotels in those cities.  So the day we arrived in Agra, our driver took us to the Trident property, which is gorgeous in its own right, only for us to arrive in the lobby to have the general manager meet us and explain that they had upgraded us to the Oberoi property, so that we could have the best possible experience in Agra.  This upgrade was such a surprise and so beyond kind of the hotels to keep us in mind, but ended up being even more amazing for the fact that our room at the Oberoi Amarvilas had a direct view of the Taj Mahal.  Unfortunately, we were only in Agra for one night and it was incredibly stormy, with massive rain, thunder and lightning, so we weren't able to explore as much of this beautiful property as we would have liked, but there's always next time!
Check in –  After arriving at the Oberoi Amarvilas, we were greeted with lemonade and shown to our room to take in our magnificent view.  Check in at the Oberoi properties is truly an incredible thing, they make everything so easy and actually just scanned our documents in our room, with absolutely no hassle.
Room
 – Our room was good size, with beautiful teak floors, carved wood furniture and floor to ceiling windows looking out over the hotel pool, grounds and in the distance, the stunning Taj Mahal.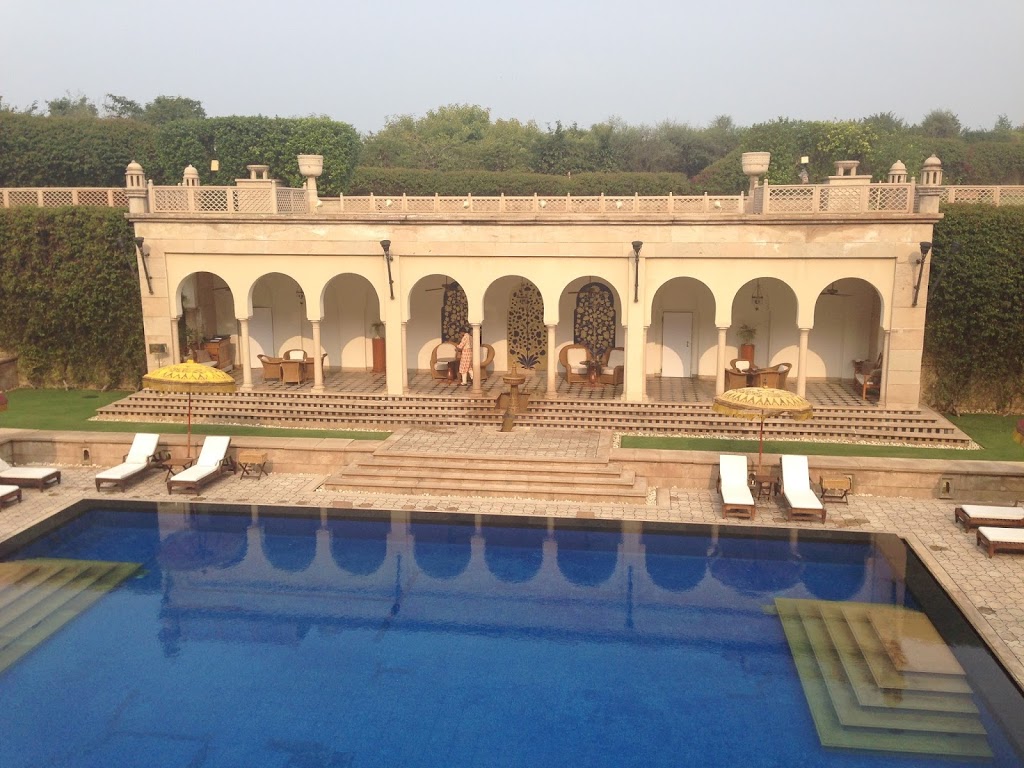 The hotel pool.
Photo by me.
Bathroom –  I fell in love with both the bathroom designs as well as the materials used in all of the Oberoi hotels, they were simply stunning.  But the bathroom at the Amarvilas was one of my favorites, with stunning shades of aqua, peacock motifs and gorgeous marble, it made getting ready in the morning that much better!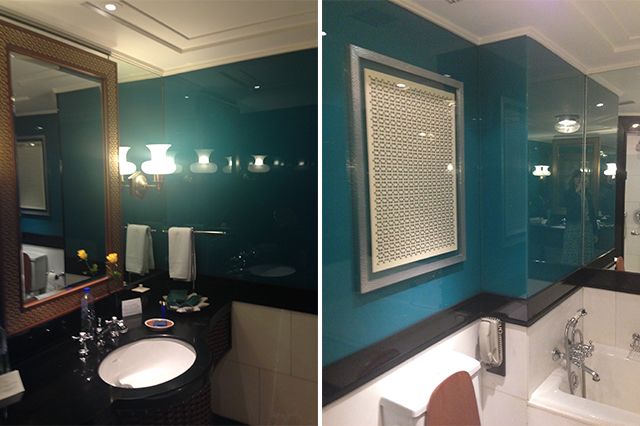 Design
 – One thing I love about the Oberoi hotel brand is their ability to have each hotel unique in design, yet all stay similar in overall feel.  Each hotel is designed to match its local settings, so this hotel displayed lots of carving, teak wood floors and furniture and gorgeous shades of teal, browns and tans.  The aesthetic felt "regal" as it should, standing up to the stunning and most regal neighbor of the Taj Mahal.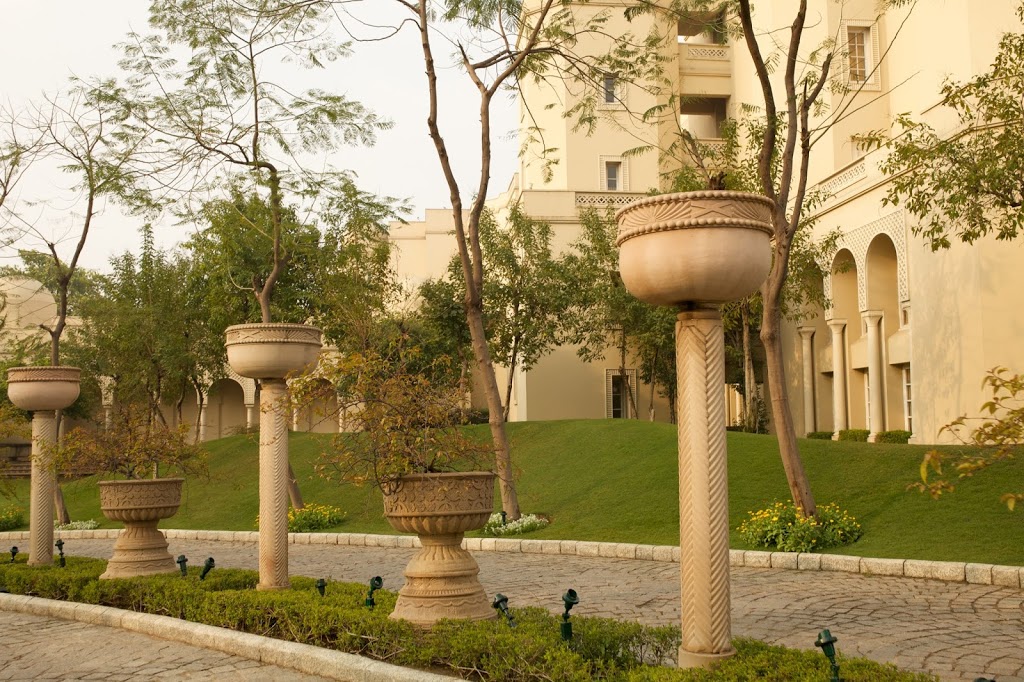 Dining – We had both breakfast here (which was lovely) as well as a nice dinner our first night there.  We ate at one of the hotels two restaurants and could not have asked for more.  I had Italian, Nick had Indian and our meals were delightful.
Overall Impressions – Our upgrade to the Oberoi Amarvilas was such a shock but such a wonderful memory.  We had originally planned on going out that afternoon after arrival to find some good shots of the Taj Mahal from across the river, though as it turned out the storm would have prohibited us from doing that anyways and we ended up spending the afternoon in our lovely room, taking photos through the windows of the monument.  It ended up working out so perfectly and I couldn't have asked for a better hotel experience in Agra.