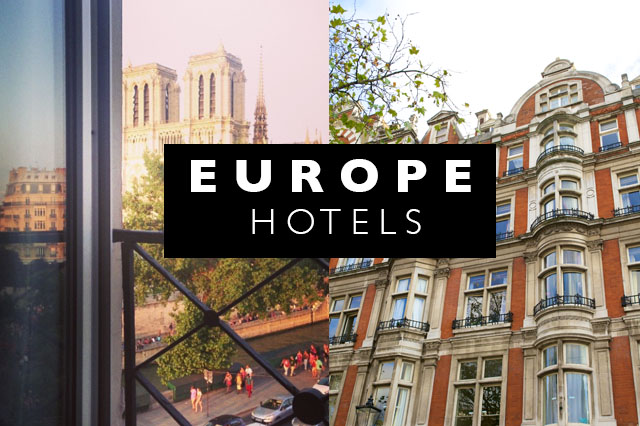 I thought we'd add another hotel review to the Hotel Review Guide collection today which you can find on my travel guides page.
This hotel I'm reviewing today is one of the best hotels I've ever stayed at and another of my ultimate favorites:
Le Meridien in Nice, France.
This hotel was truly a joy to stay in.  The views from our room were incredible as was the design and style of the hotel.  Location couldn't be beat and the service was top notch.
This was actually one stay that we used a free night (on hotels.com) for and while it was more than we generally spend on hotels, it was a splurge worthwhile since we got one night pretty much free and only had to pay for the second.This is the place to go and stay if you want a lovely modern hotel with service and views that can't be beat in Nice.
Here is my review:
Check in – Check in was fast and simple.  The hotel has a lovely lobby and check in is easy to find.
We were checked in quickly and luggage taken directly to our room.
Room
 – Our room was fabulous here.  Large for European standards, with a balcony and view overlooking the gardens next door and the Mediterranean.
The bed was wonderful as was the little seating area with a table – so nice to have space to set things while traveling.
Bathroom
 – The bathrooms were gorgeous and large.  No complaints.
Design
 – The design of this hotel was what made me book it in the first place and it did not disappoint in person.  I prefer a more modern approach to design in hotels that I stay in and many large chain hotels tend to be more classic in their design.  That's why this hotel was a breath of fresh air.
For a large chain hotel, Le Meridien in Nice was designed impeccably and the design was clean and simple but so effective and calming.
Food
– We ordered room service one of the days we stayed here and enjoyed breakfast in our room overlooking the Mediterranean.  The food was delicious and it came with a fantastic assortment of breads and pastries.  The service was prompt and perfect.
Hotel information:
1 Promenade des Anglais, 06046 Nice, France
Price Range:
$350-400/night
(average in the off season)
Overall Hotel Grade: