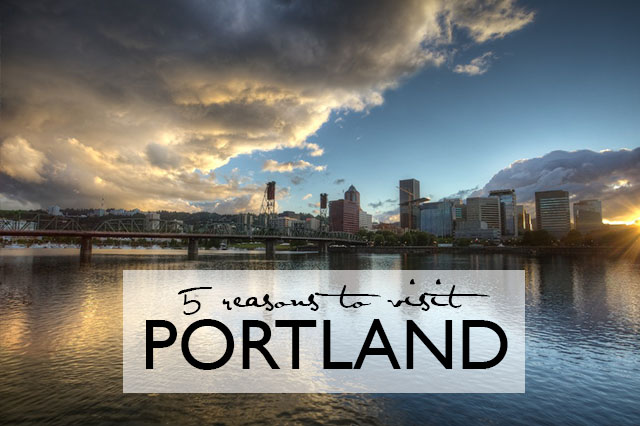 Since it's high tourist season in my home city, we're calling this Pacific North West week here on Land of Marvels!  We'll be posting all about my home city of Portland as well as other great spots around the Pacific North West all week long!
Starting off our Pacific North West week on Land of Marvels wouldn't be complete without starting on my beloved hometown, Portland.  If you ask me, Portland has a lot of reasons to fall in love with it but today we'll cover my top 5 reasons to visit Portland.  The City of Roses has been a lot of things to people over the years, but it's definitely in its prime now and is becoming a major tourist destination in its own right, particularly in the Summer.  So if you're thinking of visiting, now is the time and here's why you need to hop on the next plane to Portland!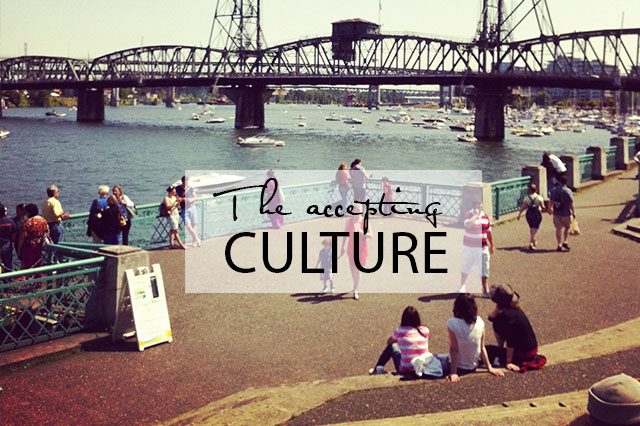 Around Portland, you'll see the slogan, "Keep Portland Weird" everywhere.  It's sort of our anthem here.  We will accept you however you are, purple hair, tattoos and piercings or just the preppy girl in stripes everyday (that's me by the way), we take you as you are and don't question it.  Portland is incredibly accepting and incredibly progressive in the culture here.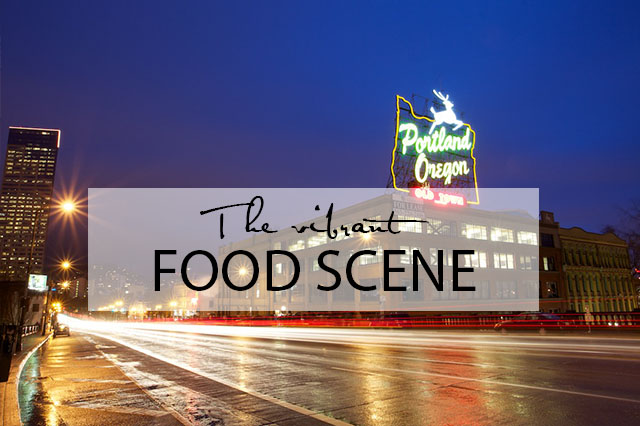 Portland's food scene is becoming a bigger and bigger draw for visitors.  Locals enjoy amazing food here in Portland at many of our award winning restaurants and chefs are flocking to the city because it's so affordable.  You'll get amazing food here for amazing prices compared to big cities like LA and NYC and the quality, it's just as amazing!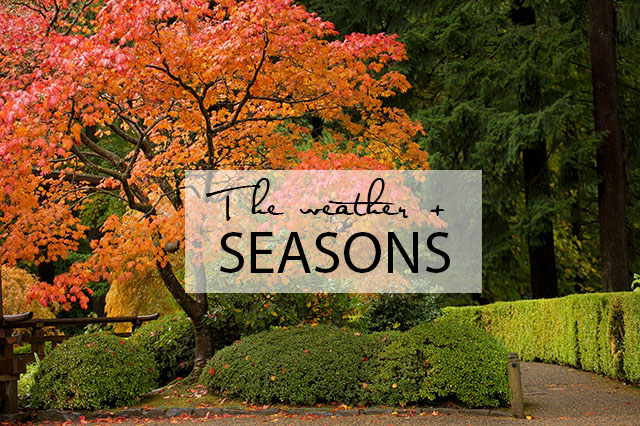 Our weather may be well renowned as rainy all year but actually that's not really true anymore.  It can be pretty wet and rainy from October to April, but the late Spring, Summer and early Fall are actually quite warm and clear.  Granted we happen to be in the middle of a heat wave as I'm writing this, but most of the Summer our temps hover in the low 80's which is great weather to wander the city and explore all it has to offer.  And actually, Fall in Portland is so beautiful, so there are lots of times during the year where Portland is a great city escape.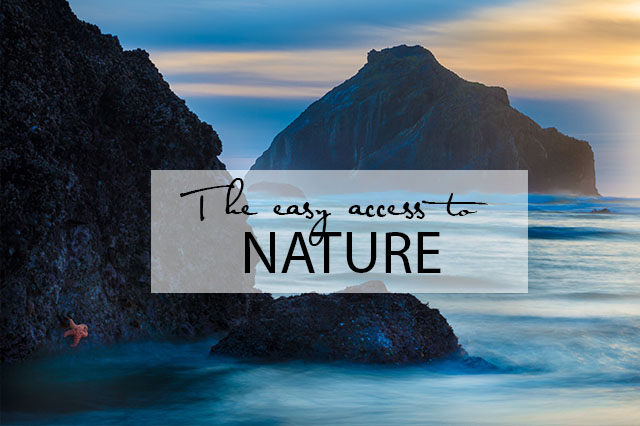 One of the best things about Portland is the access to nature around it.  You can be in the middle of the city in the morning and by afternoon be either at the coast, in the Columbia River Gorge or in Eastern Washington's wine country.  We're 1-2 hours from incredible natural spots in the Pacific North West and with so many amazing spots within an easy drive, you're never far from access to nature.
Portland is a big city made up of very distinct smaller neighborhoods which gives it a very unique vibe.  Just downtown (to the West of the Willamette River) you'll find the city center, the Pearl District, NW and Goose Hollow (among many others on the East side).  Each neighborhood has a very distinct feel.  From the new lofts in the Pearl District to the leafy streets of NW to the bustling downtown city center to the neighborhood feel of old houses in Goose Hollow.  Each one is easily walkable from the others but each one is incredibly distant and unique in its own way.
Headed to my home town of Portland?
Check out our Portland Travel Guide in the Land of Marvels Shop for only $5!