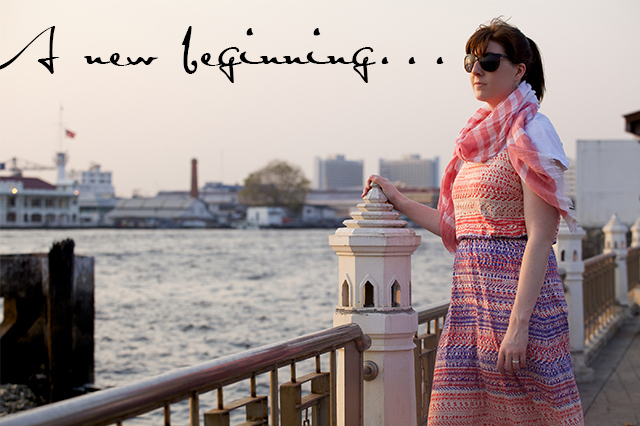 You might have noticed things look a little different around here lately and I have the lovely Amanda to thank for my new design, which I'm just in love with. In the spirit of new beginnings, I feel like I'm ready for a new take on True Colours going forward and I want to offer you my thinking as we move forward with a new vision.

Before I get into the direction I'm headed, I wanted to explain the concept behind the new design here on the site as I think it has a lot to do with who I am and where I'm headed. In an effort to hold steady to my roots and my childhood home in the Middle East, I wanted a font for my header that took on a bit of an Arabic type style, reminiscing on where I came from and a part of the world that means so much to me. My childhood abroad inspired me to find so many more places in the world to open my heart to and I think it's a fitting endearment to bring that full circle, my past and my present. I think it's important for our blog designs to represent each of us, after all they are a big part of us as bloggers.

I've been blogging for many years now and writing for many years before I turned to the world of blogging. It's always been a way for me to express myself, to open up myself to the world, to try and offer my perspective in a world that often needs more of that, more of people opening up their minds to the larger world. I started True Colours shortly after I got married, almost 4 years ago and in my first post, I discussed how this was a new beginning for me, not only in my new life as a wife but in moving back to Portland from Hawaii, in the start of a new adventure, a new version of myself.
And today, I feel like I'm at another crossroads, I'm at another new beginning and so is my blog. Every day that I sit down and write from my heart on this blog is another day that I grow as a person, as I gain new wisdom from my readers, another day that I get to come here and interact with all of you out there reading my words. It's a place I get to show you this amazing world we live in, inspire you to book that trip you've always wanted to do, and honestly and openly discuss the good and bad of this planet we call home. It's a place I love, it's a community I adore and all of you out there from all over the world that come to read my thoughts here on True Colours every day, you make this what it is, you are my inspiration. I hope you know how much I value your readership and even though I don't say it nearly enough, I think about you all the time, with every word that is written on this screen, I think of you, with each comment left, I think of you.

I've been thinking a lot lately about blogging in general, what's it's brought me (which is so so much) and what's it's cost me and how it's changed me. The evolution of a blogger is an interesting thing to see and the evolution of blogging in itself is yet even more interesting. I have been looking back at where I started and where I went and where I am now in terms of blogging, what I've done, what I've tried, how I've gotten to where I am. And as I reflect, I've realized I want to get back to more of what I set out to do in the beginning.

This blog for me has never really been about the numbers. I don't preset tweets to publish (other than new post notifications), I rarely look at my view stats and I know nothing about SEO. I don't get involved in a lot of giveaways and I only sponsor blogs I believe in. I have over the years advertised my blog on other sites, hoping not for just traffic but because I believe that I have something to share and I want to share it with people, no matter how many that might be, whether it be 10 or 1,000. I haven't been the typical blogger, I haven't put that much focus on growing my blog fast and while I'm so excited with every new follower that comes my way, I don't write for the numbers.

I started this blog with one focus: to share this beautiful world with others, to share my experiences, to offer insight and perhaps inspiration to others who want to travel but aren't sure where to start. That goal still holds true today and it always has, though along the way, I felt that with offering sponsorships, promoting other blogs and everything else that comes along with maintaining a blog, I couldn't put as much time into that goal as I used to. And while I loved that part of blogging and I'm so thankful for it, I've decided to suspend sponsorships for the time being on True Colours. You might have noticed that I took down my Passionfruit ad shop in March and while I'll continue to promote all my amazing current sponsors throughout their time on my sidebar, I won't be accepting new spots for the time being. I will however be revamping how I do advertising and will eventually be opening up a select few spots each month in the near future for sponsorship again.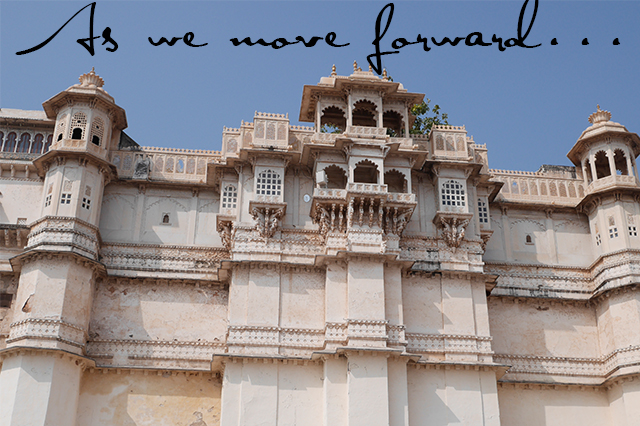 I have a new vision for True Colours as we move ahead and I'm going to be going through a genesis of my own on this blog, hoping to get back more to the original goal, focusing more on my words and Nick's stunning photographs of places around the world, more on what I share and coming up so many more ideas to go forward. I have so many amazing post ideas I can't wait to share with you as well as so many more incredible places in the world that I know you'll fall just as in love with as I have.

So as I move forward with this blog of mine, I'm so excited to have you along for the ride and to share more of this incredible world, offering us each a genesis of our own.