Hótel Reykjavík Saga
Reykjavik, Iceland
For this particular trip to Iceland, we had already visited Reykjavik several times in the past and were only staying in the city without venturing out into the Icelandic countryside – which if you haven't done yet, definitely do that too!  For us though, we were doing a short Reykjavik-specific escape for this trip and were interested in staying in this hotel as it has just recently opened and was brand new.  We've stayed all over the city of Reykjavik previously and like this general location.  Overall, I liked the hotel and would definitely stay there again!
LOVE
Cool Design – This hotel is literally brand new and it's very modern and a beautiful design.  I really liked the look and feel of the hotel; it felt very Scandinavian yet also very uniquely Icelandic.  It's a huge hotel, but it actually felt intimate and well laid out as well.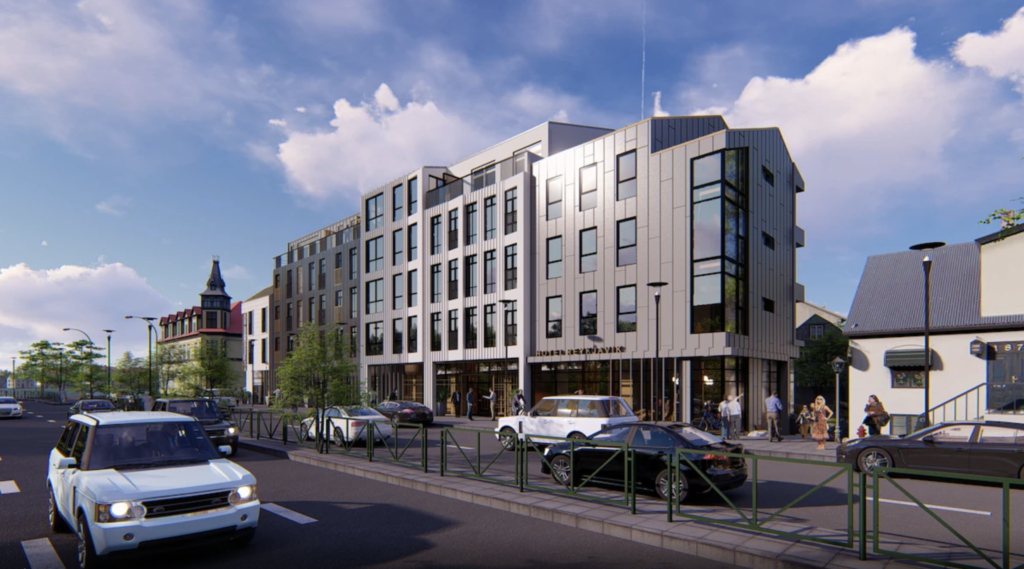 Functional Room Layout – Even though the room was fairly small, the layout was really functional.  It had a very large bathroom and great storage for luggage and great space for our big heavy winter coats to get hung up.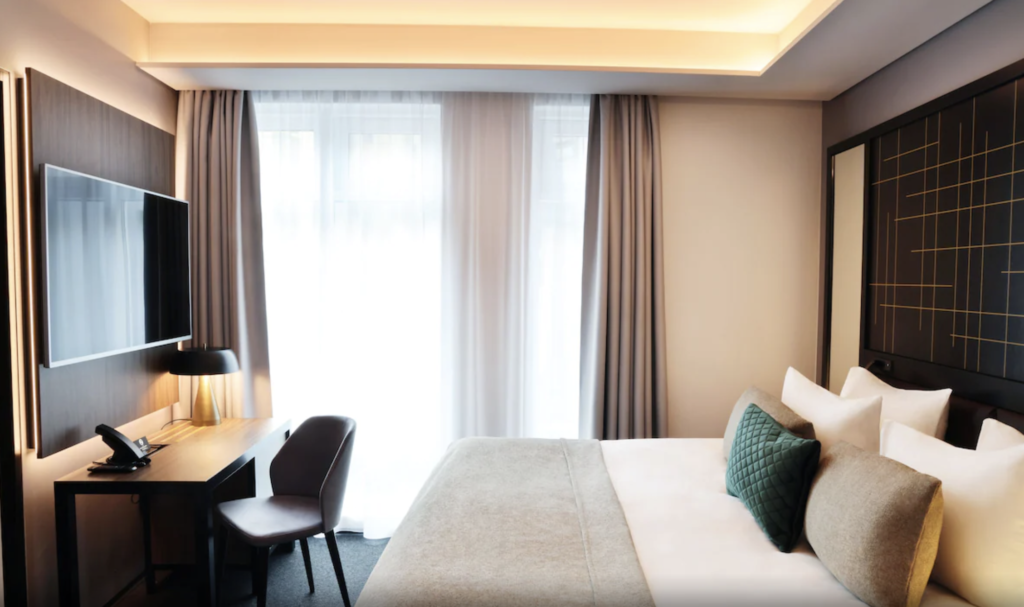 Location– Reykjavik is not a huge city so it's pretty easy to walk everywhere and this is a great location to get pretty much everywhere you need in the city. It's walkable from the bus depot where you can take the bus in from the airport if you don't want to wait for the shuttles to the hotels, it's easy access to the shops and restaurants near The Pond and really easily walkable to the rest of Reykjavik.  We walked all over and it was never more than a 25 minute walk to get anywhere we needed to go.
DIDN'T LOVE
Not the Friendliest – There was a service strike going on while we were in town and you could tell that the hotel staff didn't really want to be there so they weren't the nicest.  I'm sure under different circumstances that might be different, but the front desk wasn't the friendliest during our stay there.
NOTES TO KEEP IN MIND
This hotel is a good option to explore  Reykjavik and brand new!  It's location is great and we really enjoyed out stay there and would definitely stay again.  If you do need parking, it's only street parking just FYI!
Traveling to Iceland?
See all of my posts on the country!