Fosshotel Glacier Lagoon – Iceland
Hnappavellir, 785 Öræfi, Iceland
On this most recent trip to Iceland, we ventured further East than we've ever been before in order to see Jökulsárlón for the first time.  When looking for places to stay nearby, there aren't a ton of options however in the few that I looked at, the Fosshotel Glacier Lagoon definitely stood out.  With its modern aesthetic, clean lines and amazing location to explore this part of Iceland, it's no wonder it became our favorite hotel that we've ever stayed at in Iceland in over 7 trips!
LOVE
Modern Design – The design is what really makes this hotel stand out from its competition in the area and I'll definitely stay at more of the Fosshotel chain hotels in Iceland in the future because I really loved their aesthetic.  It felt very modern and very Nordic.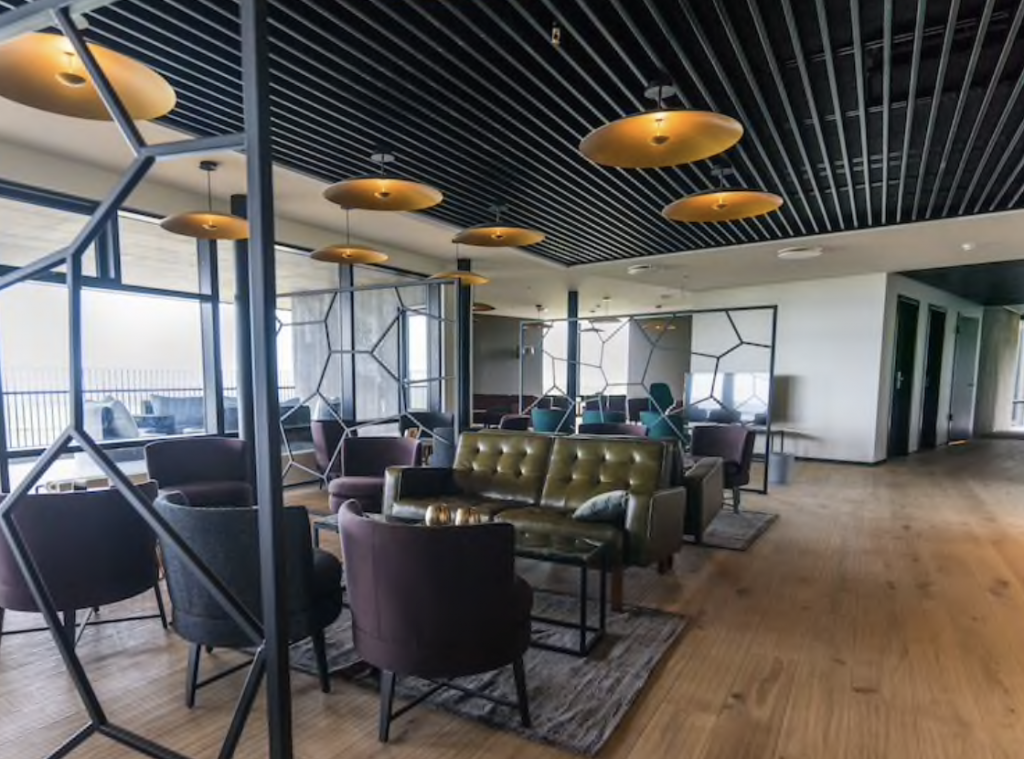 Location – While this hotel might be in the middle of nowhere (it is), it's also really convenient to stay here and explore the area.  It's close to all of the glaciers and lagoons, not far from Höfn and the shoreline, as well as close to explore more of the mountainous areas in this part of the country.
Large Room – Our room was large by European standards and we were definitely able to spread out.  It also felt even bigger as one entire floor to ceiling wall was windows that looked out over an incredible view.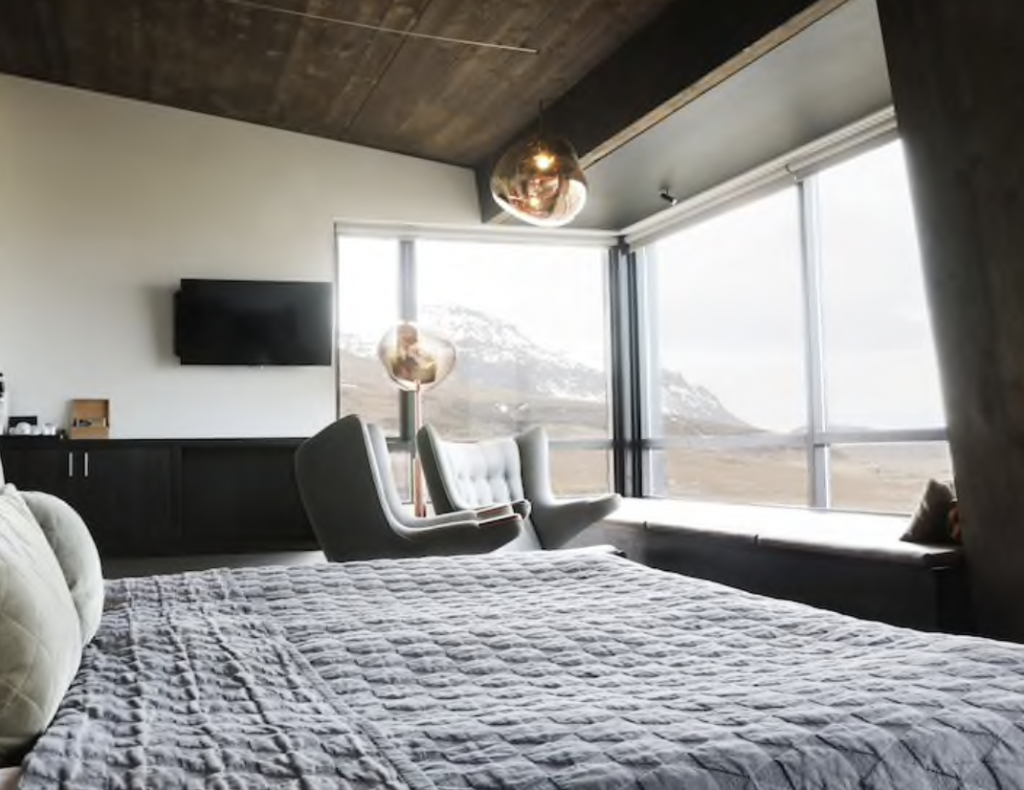 Easy Parking – We were on weird hours while staying here and going out exploring under the 3am sunlight so it was really nice to have easy parking that we could get to in strange hours.
Scandinavian Hot Tubs – We spent one evening in old-school wooden Scandinavian hot tubs at the base of the hotel, looking out over the insane Icelandic landscape and it was divine.  Crazy wind was whipping our faces and it was freezing outside, but it was still one of my favorite moments of the trip!
Small Market at Check-In – One thing that Nick and I are terrible about when we travel is making sure we have some bottles of water with us when we get to a hotel at night.  More than not, we forget to stop at a market before checking in and then don't want to go out again.  The Fosshotel has a little market area at check-in with snacks and waters and drinks and it was so nice to have it so convenient!
DIDN'T LOVE
Nothing! – There was literally nothing we didn't love about our stay here!
NOTES TO KEEP IN MIND
Breakfast is probably included and you should go.  Breakfast was included in our stay and as there is literally nothing around the hotel, it's probably best for you to eat here for breakfast before heading out for the day.  We didn't eat here for dinner but I'd love to in the future – the food was excellent!
Spend a few nights here. We only had 1 night here and I'm actually wishing we had planned more!  I'd like to spend a few nights here and really just soak in the hotel.  Just a reason to go back I guess!
Traveling to Iceland?
See all of my posts on the country!