Perle Oban – Oban, Scotland
Station Rd, Oban PA34 5RT, UK
As I mentioned in my post on Oban, we basically chose the location of Oban for our last stop on our Highlands tour because of this hotel.  I saw some photos of it and it looked gorgeous, as well as being the perfect amount of driving for our final day.  In the end, we loved this hotel and it was lovely from start to finish!
LOVE
Location – The hotel is located on the water near the pier and it's the perfect location to explore the downtown area of Oban.
Comfortable Bed– We slept great here!
Design – The hotel is in an old building and they have kept a lot of the historic features which matches beautifully with the updated and modern design.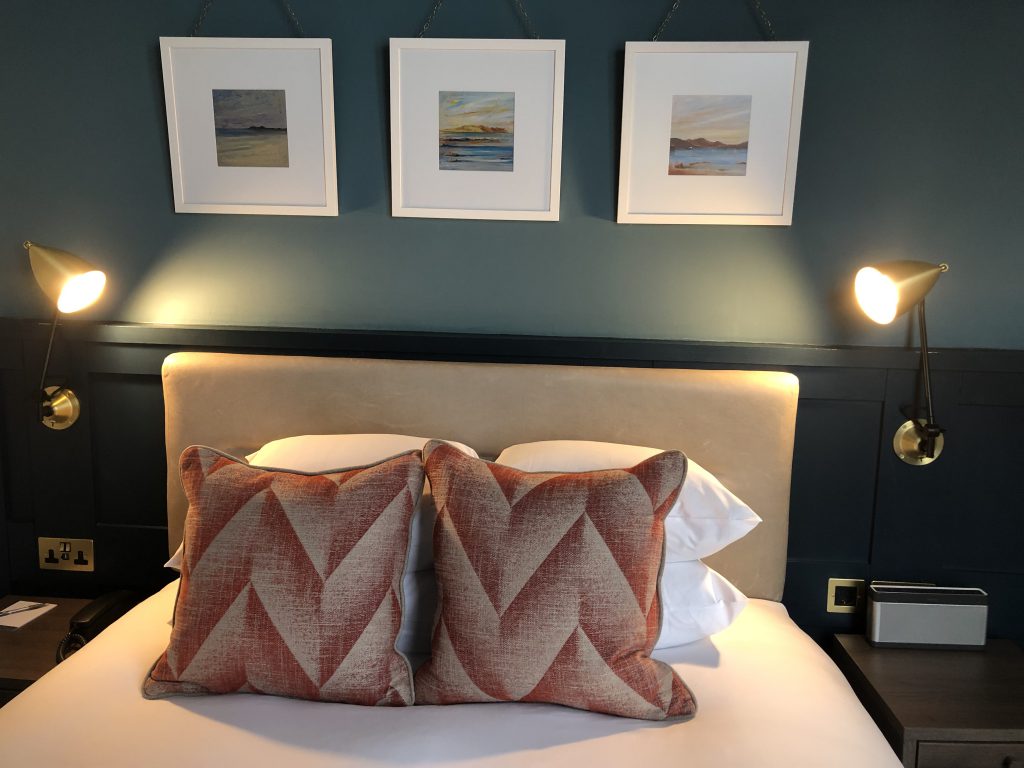 Views of the Water – We had a lovely view from our room out over the water that was especially beautiful at sunrise and sunset.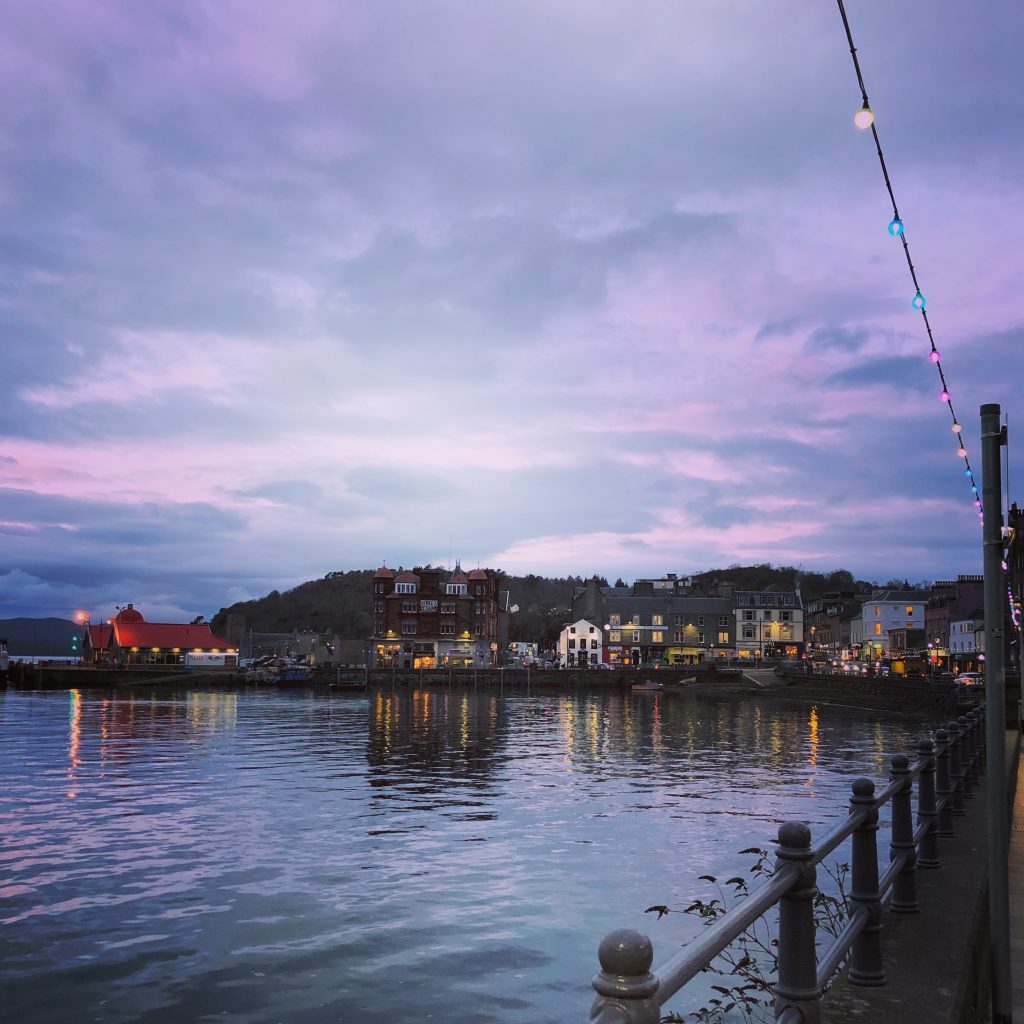 DIDN'T LOVE
Tiny Bathroom – The bathroom was incredibly tiny and we did have a hard time moving around in there, workable but tiny.
NOTES TO KEEP IN MIND
Park in the car parks a street over –  There are 2 car parks a block away from the hotel and the hotel can give you a map with information on how to get there.
No AC –  The hotel doesn't have AC, which wasn't an issue for us in November but something to keep in mind if you stay during the Summer months.
All hotel photos via.
Traveling to Scotland?
See all of my posts on the country!