Adlers Hotel – Innsbruck, Austria
When I started looking at hotels in Innsbruck, the first one that caught my eye was the Adlers Hotel due to its location and views.  Being one of the only taller buildings in the city, the views and floor to ceiling glass windows in the rooms had me sold at the first photo I saw!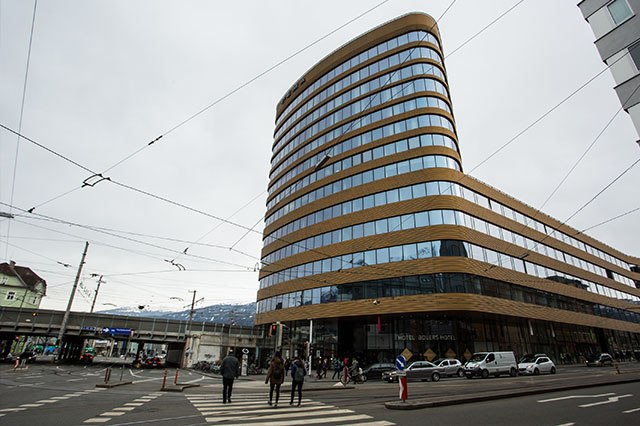 LOVE
Location- The hotel is easily accessible by car or on foot, right near the main train station.  It's also only a quick 10 minute walk to the Old Town areas of the city.
Views – The views are one of the reasons I booked this hotel and they did not disappoint!  The floor to ceiling glass windows in our room offered a rare and incredible view out over Innsbruck with the mountains in the distance and it was simply stunning.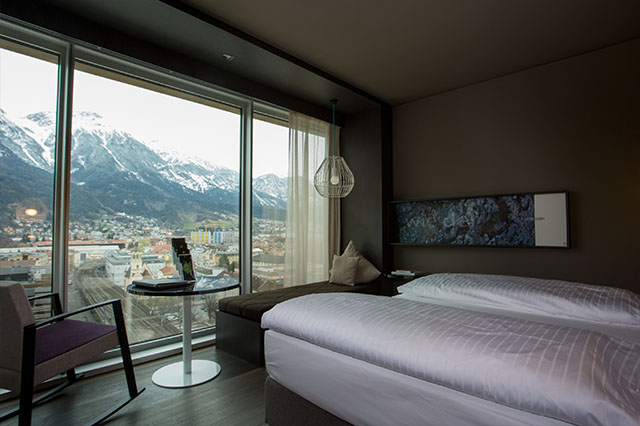 Welcome / Service – The hotel really welcomed us warmly when checking in and out and the service was great all around!
DIDN'T LOVE
Shower head was broken – While a minor thing, the shower head nozzle was broken in our room and we couldn't switch to the rain shower head (only using the hand held one).
TIPS
Get breakfast at the hotel – The restaurant at the Adlers Hotel is on the top floor of the building, so be sure to at least get breakfast at the hotel for the stunning panorama views of the city as well as a great breakfast spread!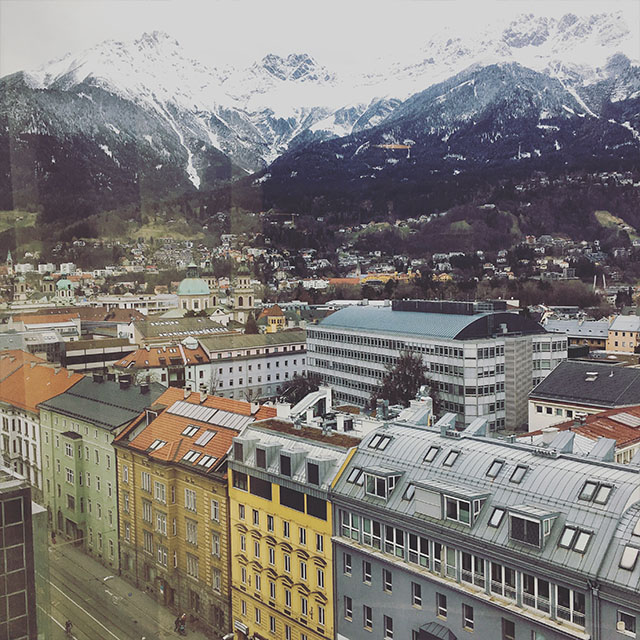 Self park your car in the garage – There is no valet parking at the hotel so be sure to park in the garage right adjacent to the building as you arrive.  You'll pay when you leave and it's 18 euros for overnight.
Land of Marvels was welcomed to the Adlers Hotel, but as always, all opinions are my own.
Traveling to Austria?
See all of my posts on the country!