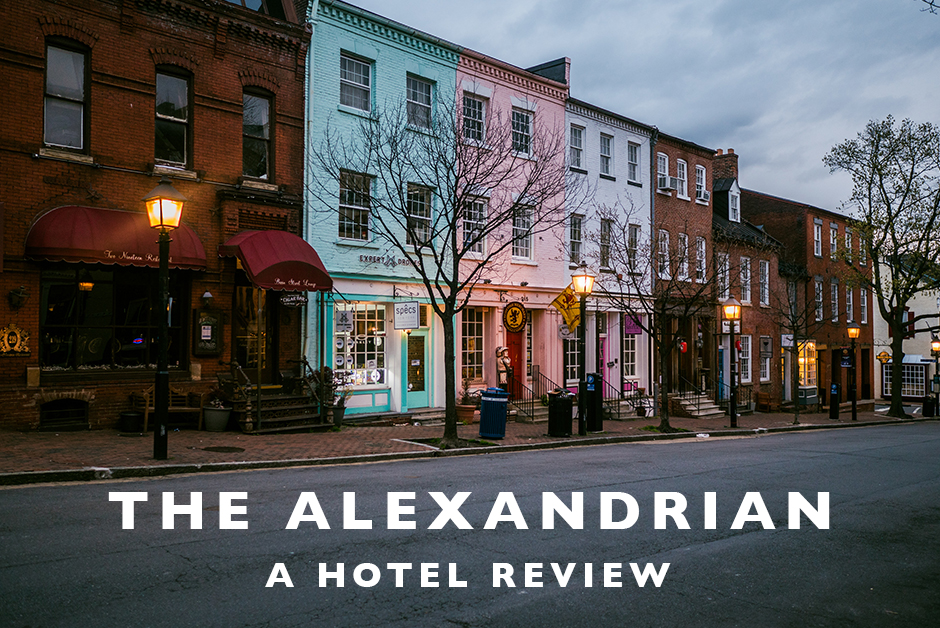 The Alexandrian – Alexandria, Virginia
As soon as we knew we were going to be heading to Virginia for a family wedding, we decided to spend a couple days in the DC area and wanted to explore more of Alexandria since we hadn't been there before.  When I booked this hotel, it was a Kimpton property (The Hotel Monaco) and as one of my favorite brands I was anxious to try it out.  However a few months before our stay, I found out that the property was actually bought by Marriott and converted to The Alexandrian.  And while I think the Kimpton version was probably a little better, we definitely enjoyed it overall.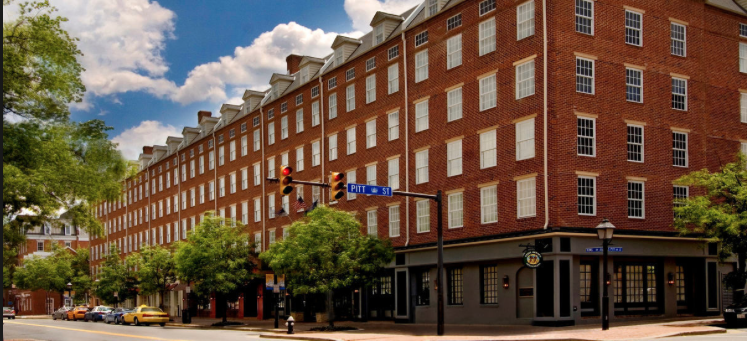 LOVE
Location – Our favorite thing about the hotel was the amazing location in Old Town Alexandria.  It was really convenient and we walked everywhere!
The Design – As the hotel used to be a Kimpton, the design was definitely reminiscent of the Kimpton brand which I loved.  From the custom wallpaper to the cool lighting, it was definitely a Kimpton originally and I loved the design aspect of that.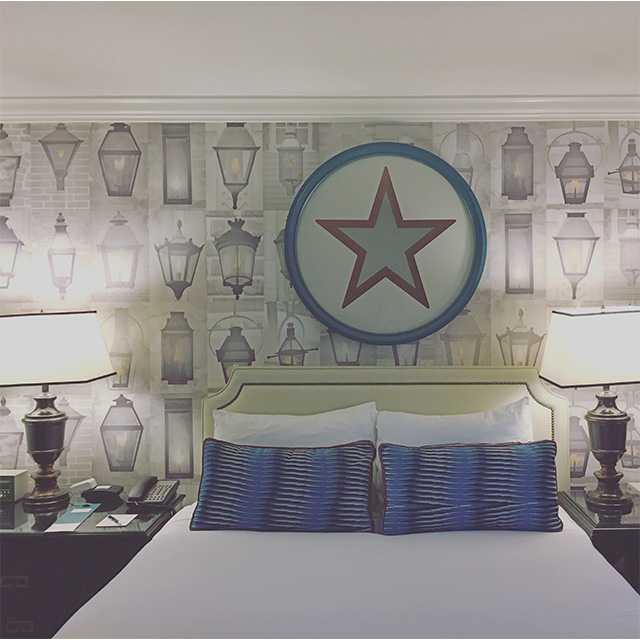 Close to Raegan Airport  – We flew into and out of Reagan Airport and it made it super easy as the hotel is a quick 10-15 minute drive from the airport.
DIDN'T LOVE
Staff wasn't over friendly –  One reason I love Kimptons and why I booked this property in the first place is that staff at Kimpton hotels is over friendly and helpful.  I didn't find the same at the Marriott property and often felt like I had to go out of my way to get anything from them.
Unfinished Look – While I know this is in process from changing to a Marriott property and a new name, things like no sign out front and unfinished looks in some other spots in the hotel seemed like they should have been done by now considering it's been a Marriott for several months.
Loud Neighbors – We had an unfortunate situation our second night there where our neighbors were excessively loud talking and drinking from 7pm – 4am and we had to call the front desk multiple times with no change next door.  We did end up getting compensated for the issues but it was still not handled as great as it could have been.  We were never asked if we wanted to move rooms which I think should have been the first thing they said.
TIPS
Valet your car – it's the easiest option but will cost you $40 per night.
Land of Marvels was welcomed to the Alexandrian at a discounted rate, though all opinions are my own for this review.  
Heading to Washington DC?