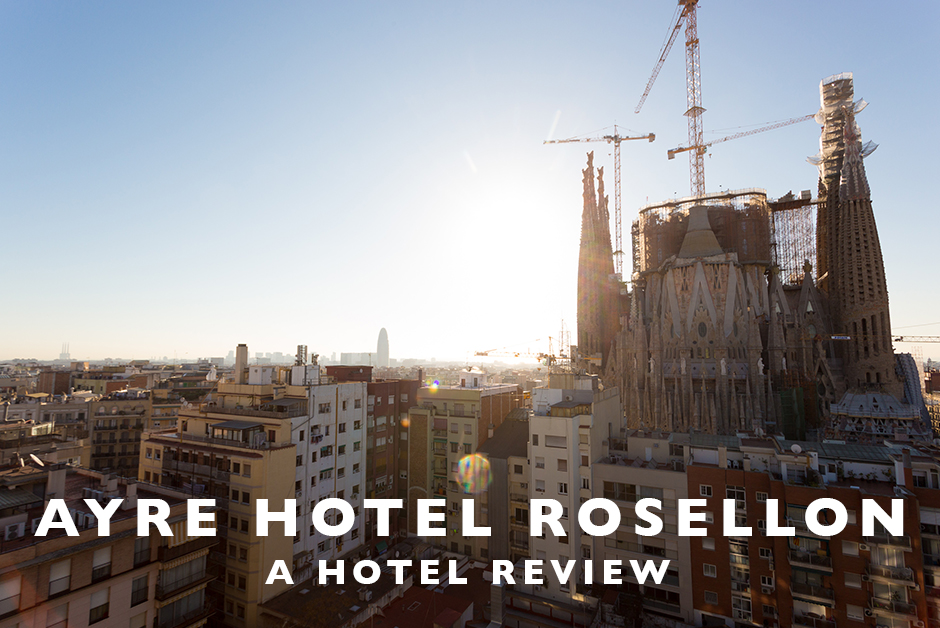 Ayre Hotel Rosellon – Barcelona, Spain
When I started looking at hotels for our 2 night stay in Barcelona, I knew I wanted one with a view.  With so many amazing sites in the city, we chose to stay in Barcelona near Sagrada Familia, which while not in the city center directly, is close to everything either walking or by metro or cab.  And when I came across the Hotel Rosellon and the views of the famous church from rooms and their rooftop, I knew it was the perfect spot for us.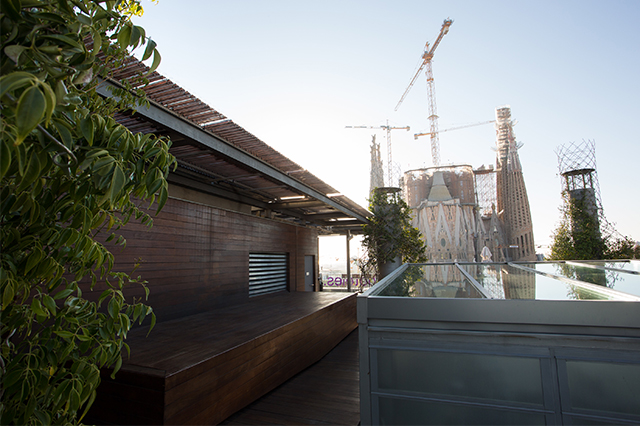 LOVE
The views – This hotel has unrivaled incredible views of the famous Sagrada Famillia, both from the city view rooms and the hotel's rooftop.  We awoke each morning to a gorgeous view of the famous Gaudi church and it was truly remarkable.
Proximity to the Metro – Even though this hotel is somewhat outside of Barcelona's city center, it's super close to 2 different metro lines and we traveled all around the city with ease.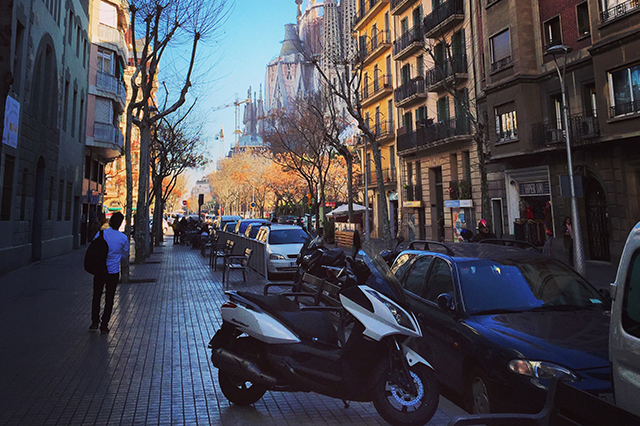 Large rooms – Our room was really good size for European standards and had lots of surface space and space for our luggage, which made it nice and not cramped.
Price Point – We booked this hotel through hotels.com and got it for only around $110 per night, which per Europe standards is a pretty great deal.  Plus add the view into that and I feel like the price is amazing for what you get.
DIDN'T LOVE
Bed was a little hard – The bed itself was a little hard for my taste but we still slept fine both night.
Decor was a little run down – While the clean lines and modern decor was a little sparse, it was also starting to show some wear and felt a little run down in places.  Nothing that inhibited our stay but just something to note.
TIPS
Spend a little extra and book a "city view" room– It's totally worth it to spend the $15 more and get the "city view" room with views of Sagrada Familia.  We laid in bed both mornings just admiring the church and the view from our room.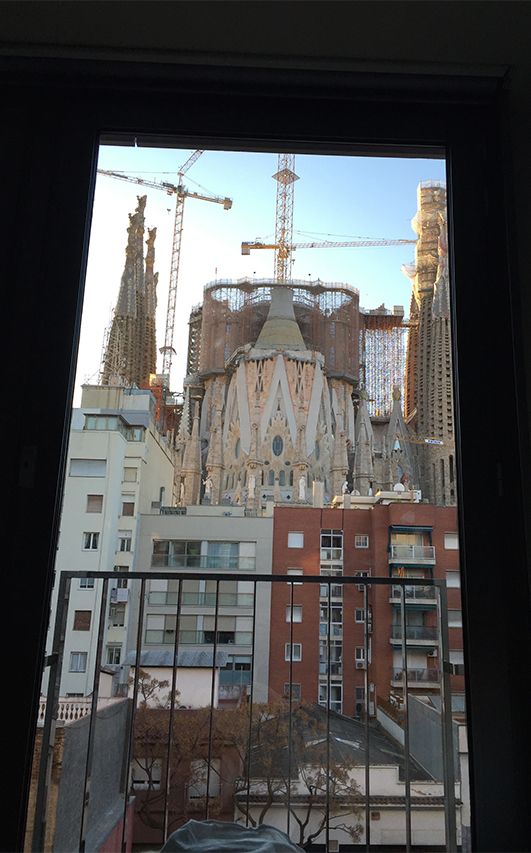 Visit Los Bellota – Upon arrival our first night, we asked the lobby staff if there was a good tapas restaurant nearby.  They suggested Los Bellota which is just down the block and even gave us a coupon for 2 free tapas there.  We were not disappointed and for our first meal in Spain, we loved every bit of it.
Traveling to Spain?
See all of my posts on the country!