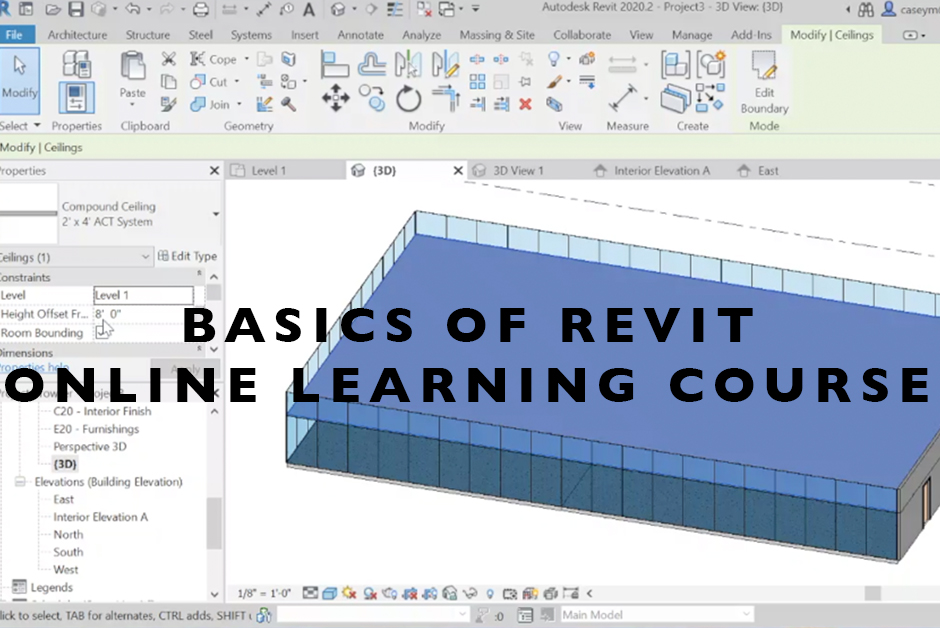 Today's post is a little bit outside of my normal realm here on Land of Marvels, but as a designer in my day job, I'm using this time during COVID-19 to add something to my design business that I've long wanted to do: online learning to learn different programs for designers and creatives.  I taught Revit and other programs to college design students for years and now I'm transferring those teaching experiences to an online learning platform that anyone can use to learn Revit.
My first class is now available for purchase in the LOM Shop: Basics of Revit, an online learning course to learn how to use Revit for 3D modeling in your creative career.
The goal for this class, and the others that will be coming soon, is to offer a way for creatives to use this time to learn and expand our knowledge to help our careers in the future.  I'm also offering my online learning classes for a really inexpensive price in an effort to help creatives that might be struggling right now due to world events.
The Basics of Revit online learning course includes 3 lesson videos that range from about 30-50 minutes long each, walking you through the Basics of Revit and everything you'll need to know to start using the 3D modeling program.  You'll also have access to (3) one-on-one learning sessions with me via screen share to help you understand the lessons better or to answer any questions you may have as you work your way through the course.  I'll also be offering help via email as much as you need.
The course is meant to be coordinated with a 30 day free trial of Autodesk Revit, so even if you don't have access to the full program at home, this Basics of Revit course will allow you to download the free trial and work through the course in those 30 days, allowing you to not have to purchase the full program just to learn the basics.
If you're a designer, an architect, a contractor – really any creative that wants to learn 3D modeling software with Revit, the Basics of Revit Course now available in my LOM shop is for you!
Purchase the Online Learning Course here!  You'll get an email from me within 24 hours of your purchase with all the information to download the course and what to expect.
I am working on several more courses that will be added to the LOM Shop as they are ready including Introduction to Photoshop, Introduction to Indesign, Massing in Revit, and Rendering in Revit and Photoshop.  So stay tuned in the weeks to come for those courses as well!