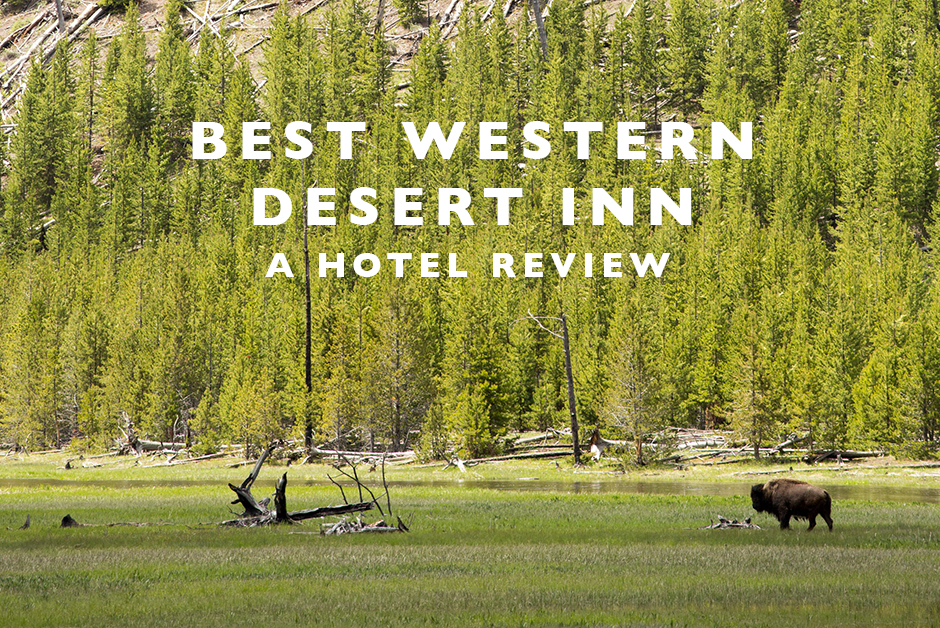 Best Western Desert Inn – West Yellowstone, Montana
For Yellowstone, you can choose a few different areas to stay in as far as hotels, though we chose the town of West Yellowstone since it was closest to the areas we'd be exploring.  There aren't a ton of hotel options in West Yellowstone and when I was booking the Best Western Desert Inn looked like the best choice.  In the end it was fine, though definitely not the greatest hotel I've stayed in.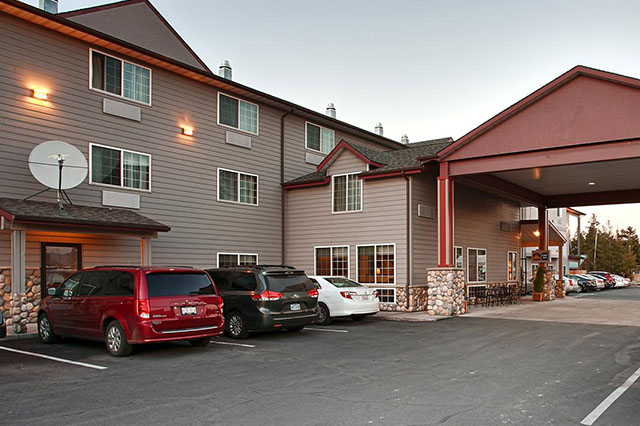 LOVE
Location – The hotel does have a great location, located right outside the entrance to Yellowstone National Park.  It's also close to all the shops and restaurants of West Yellowstone.
Comfortable Bed – The bed was really comfortable during our stay!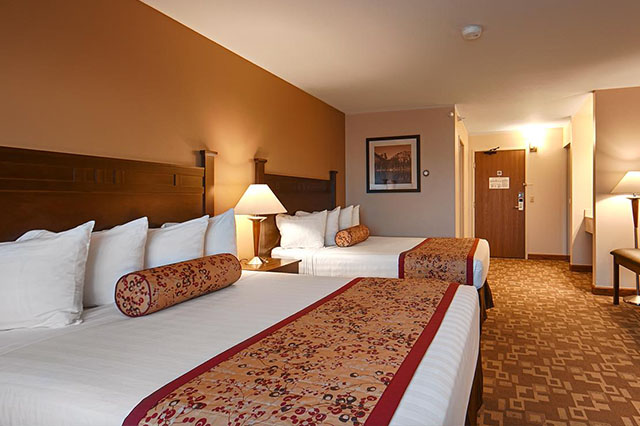 Accommodating Staff– The staff at the hotel were really helpful and accommodating.  We ended up leaving a night early to head home and the staff were really nice about helping me cancel my second night without charging me which made it a lot easier than it could have been.
DIDN'T LOVE
A little old –  The hotel is definitely dated and everything needs a renovation soon.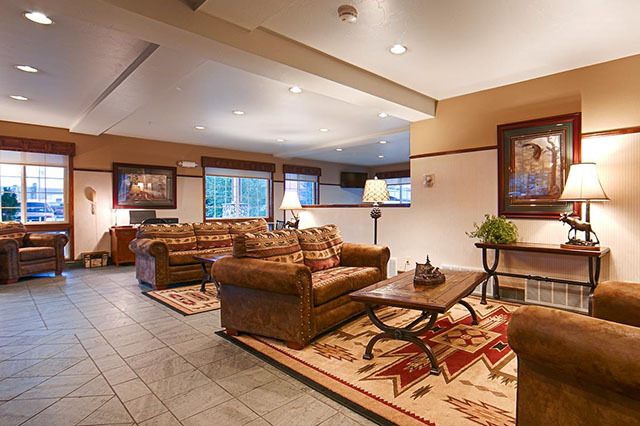 Hardly any outlets-  It was really difficult to find outlets in our room to charge our devices.
Price-  For an outdated, older hotel, I didn't love paying a pretty steep price just to be in West Yellowstone.  This hotel anywhere else would go for half the price which is kind of annoying.
TIPS
The hotel is just 2 minutes from the park entrance.