Best Western Plus – Moscow, Idaho
When we had the Palouse in Eastern Washington on our agenda for a stop on our road trip, I dove into figuring out where to stay that was nearby.  Moscow, Idaho, which is right on the border of Washington State ended up being the closest major town, about 45 minutes away so this hotel right on the edge of town was fine for a night in the area.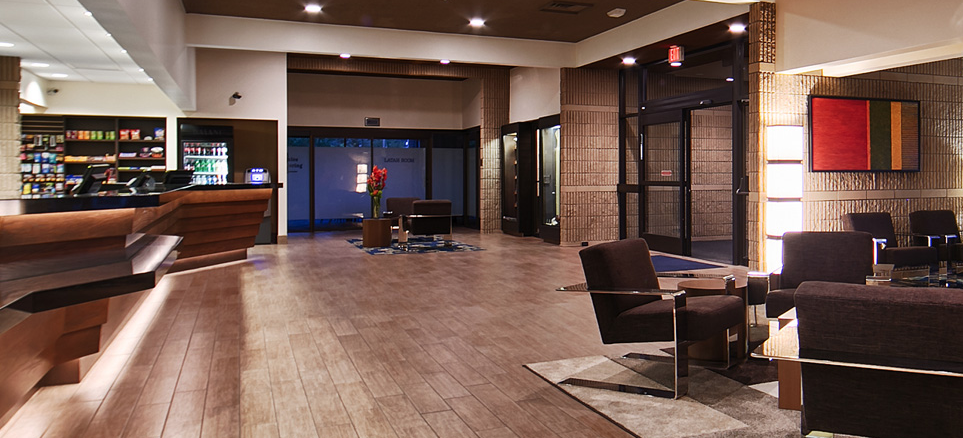 LOVE
Location – We chose to stay in Moscow for our second night of the trip due to its proximity to the Palouse in Eastern Washington.  So for our purposes, this hotel had a great location right on the border of Washington and Idaho.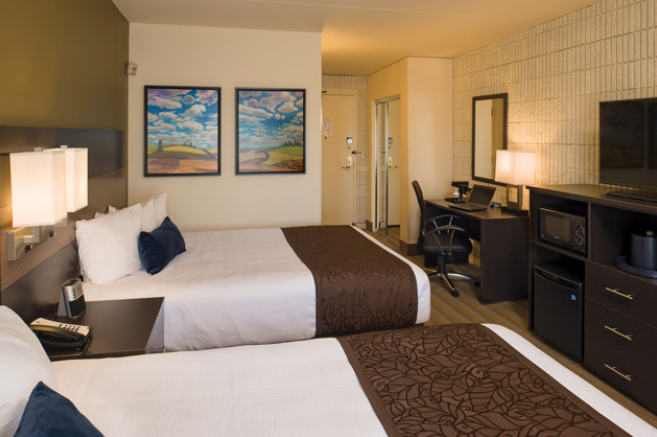 Updated Design – I say this with a little bit of caution because the hotel has been recently renovated and certain things were great about the updated design like the new furniture and design touches.  However the building is really old and there were a lot of weird things still left intact and not updated.
DIDN'T LOVE
Old Features –  As I mentioned above, there were a lot of weird old design features left from the old building when the property got renovated.  One was the weird old concrete wall with a pattern in the room that looked straight out of the 70's.  It gave the new renovation a really old feel with the old items.
Bathroom was really outdated – Another thing that didn't get touched in the renovation, the bathroom was really outdated and old which seemed weird to me when they updated a lot of other things.
TIPS
Park near your room as hallways are really long and the hotel is large.