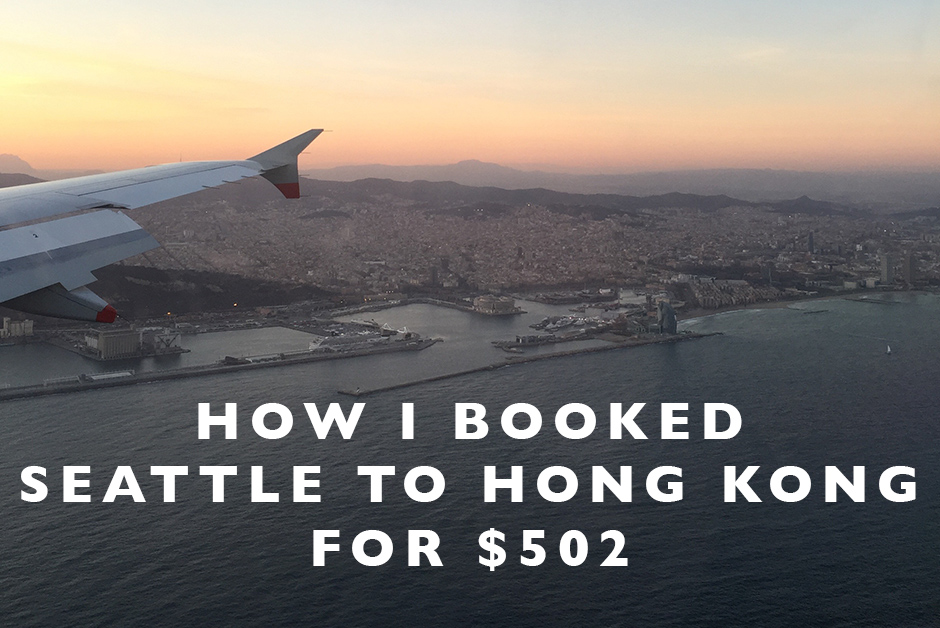 We started booking flights for our trip to Asia next Spring about a month or so ago and with the first booking only costing us $52 to fly in Business class from Tokyo to Honolulu on the way home, I then set my sights on figuring out how we would actually get to Asia for the trip.  Hong Kong has been high on my list for years now but we could never seem to make it work.  So when we decided to do Japan in the Spring to see the famous cherry blossoms, I knew this was the trip to make Hong Kong work as well, with a few days in the city prior to hopping up to Japan.
I looked into a bunch of different options to get to Hong Kong, but I really wanted a direct from Seattle so it's less travel time for us from Portland.  So when I found a Delta flight from Seattle to Hong Kong for only $502 one way, I jumped on it!  That meant that Nick and I could both fly one way to Hong Kong for just over $1,000 which is a fantastic deal.
Plus, I love flying Delta abroad as their cabin layouts are great, offering sections of two-seats instead of the three across most international flights have as well as great service.  So in March, we'll head to Hong Kong for a few days (Any recs?  Send them my way!) and spend our time there exploring the city.  I've already told Nick I'm literally eating dumplings our whole time there!  Then we'll head up to Osaka, where we'll base ourselves to explore Nara and Kyoto and then spend the last couple days of the trip in Tokyo, a city we fell in love with last year.  All in all, to get from Seattle to Hong Kong for only $502 and get to spend time in a city I can't wait to explore – I'd say that's pretty great!
Traveling to Hong Kong?
See all of my posts on Hong Kong!