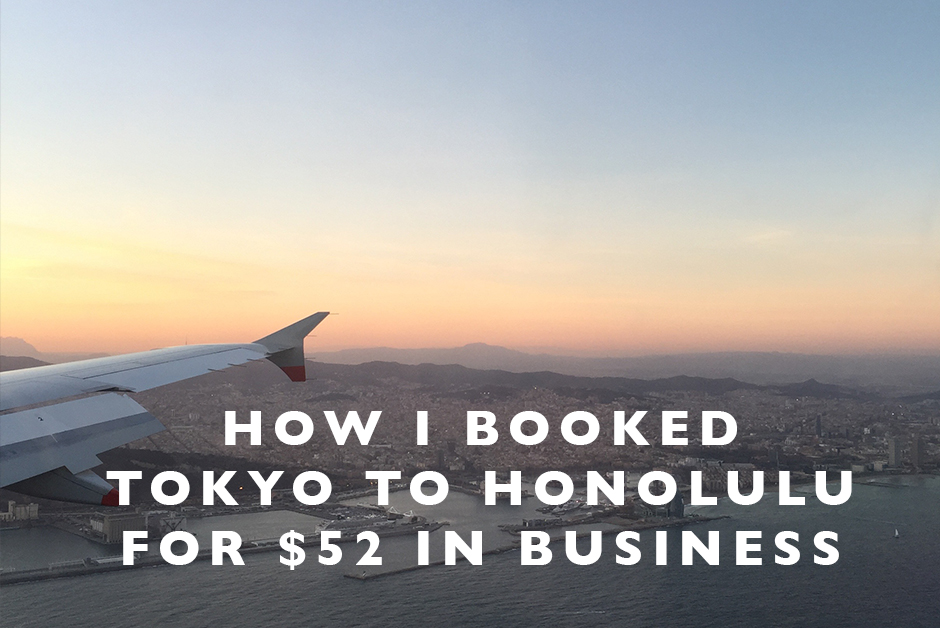 A little over a month or so ago, Nick and I started kicking around ideas for our 2018 Spring trip which we usually take around the end of March.  Originally, we were pretty set on Spain and Morocco, returning to two spots we really enjoyed a few years ago.  But after realizing that the week we wanted to go would be Holy Week and upon reading about how crowded and crazy that week can be in Spain, we opted to push that trip off to hopefully Fall 2018.  So we started brainstorming ideas again, trying to figure out where we wanted to go.  And while we had a lot of ideas that I looked into, one stuck more than the others – a return trip to Japan to see more of the country, with a few days in Hong Kong, a destination that's long been on our travel list.  So long story short, we'll be off for an Asian adventure in March of next year.
As we were picking our destination for this trip, I had been stockpiling Alaska Air miles from the past several months to use for at least one leg of the flights on this trip.  After some research about which routes fly which planes and which seats would be available, we landed on using my Alaska Air miles for the return leg of the trip.  Using my Alaska Air miles, I found I could fly us both business class home from Tokyo, but most of the flights available to the West Coast flew older planes on Japan Airlines without lie flat business class seats.  After digging around a big, I found that JAL does fly lie flat business class seats on their Tokyo-Honolulu route and since I usually do a few days there for work in March anyways, I figured we'd take advantage of that and book our flight back through Honolulu to stop for a few days of work.
So, long story short, we'll be flying Tokyo to Honolulu for $52 in Business, literally only $52 each and 60,000 Alaska miles for one way!  Considering that flight in business goes for around $4,000 each way during this peak time, I couldn't believe what an amazing deal that was!
We'll be flying super cheap to Hong Kong (which I'll do a post on shortly!), spending a couple days there taking in the iconic city and then flying to Osaka, Japan.  We'll base ourselves in Osaka to explore Kyoto and Nara and a few other surrounding areas, then taking the bullet train up to Tokyo for our last couple days before flying business class back to Honolulu.  All in all, if you have Alaska miles, using them for partner airlines like Japan Airlines, is an amazing way to travel!