Bosville Hotel – Portree, Isle of Skye, Scotland
9-11 Bosville Terrace, Portree, Isle of Skye IV51 9DG, United Kingdom
As I was planning our time in Portree on the Isle of Skye, I knew hotels might be limited since Portree isn't that big.  I headed first to Lauren's blog, Aspiring Kennedy, as I have chatted with her in the past about her trips to the Isle of Skye and knew she'd have some great advice.  She sure kid and after seeing the Bosville Hotel on her site, I booked it straight away and was super happy with our stay here.  It was super cute, comfortable and came with an amazing breakfast!
LOVE
Location – Portree isn't very big, but the Bosville's spot right in the center of town is fantastic and super easy to access the different areas of town.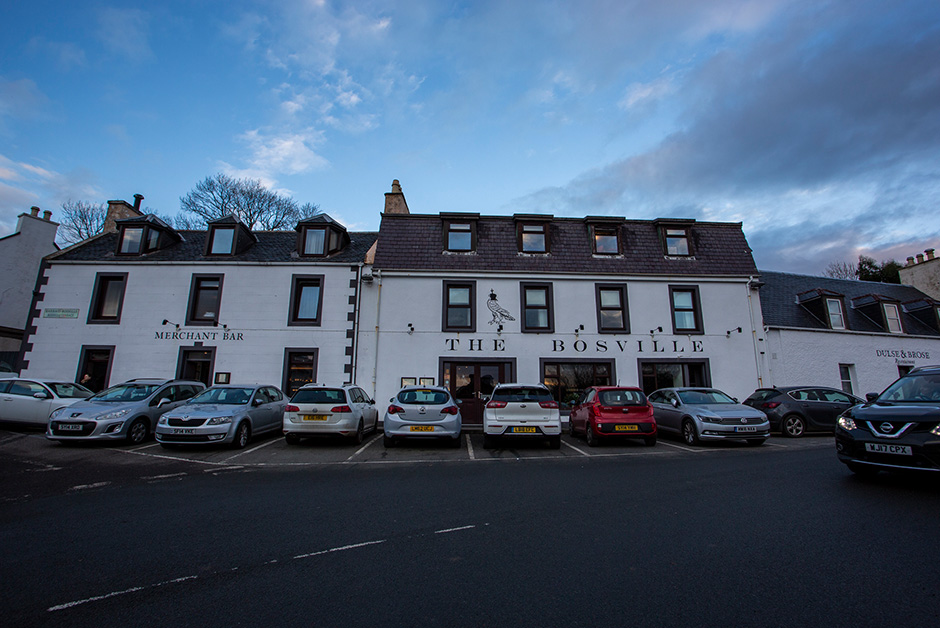 The View – We had a room on the top floor with a view out over the famous colorful buildings down on the harbor and it was so beautiful to look out at!
Decor – The hotel is so lovely and decorated beautifully.  With a modern take on a traditional design, we thoroughly enjoyed the design from the lobby and restaurant to the rooms.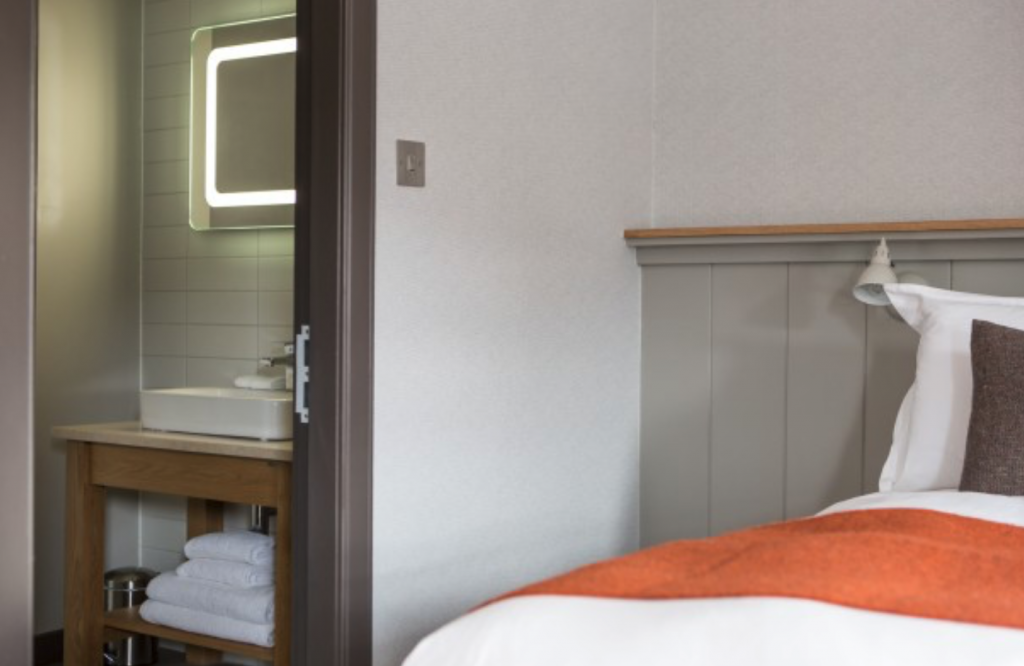 Comfortable Bed – We slept amazing here and the bed was divine!
Breakfast Included – I love a good full English for breakfast and the hotel's breakfast was fully included in our room price which made it so easy.
Price – We paid only 110 pounds for our night here including breakfast and I loved the price just as much as everything else about the hotel.
DIDN'T LOVE
The Parking – The parking in Portree can be tricky as a lot of the town is on hills and the roads are tight.  We lucked out and parked in a spot in front of the hotel, but be careful because not all public spaces are for overnight parking.
NOTES TO KEEP IN MIND
Try to get a parking spot right in front of the hotel –  If you can get a spot right in front of the hotel, that's where you want to be since those are overnight street parking spots.  But not all are around town so be sure to ask!
Room photo via.
Traveling to Scotland?
See all of my posts on the country!