Years ago, Nick and I ate at Balthazar in New York City for the first time.  We fell in love with the atmosphere in the restaurant, the simple but truly French menu and when we planned this trip this Summer, I asked Nick where he wanted to go to brunch on Sunday.  His first answer: Balthazar.  So we went back and enjoyed this beautiful restaurant again and it was the perfect brunch spot in NYC.
LOVE
Location – The location of Balthazar in SoHo is a cool spot in itself and it's easy to get to from wherever you are in Manhattan.  We took the subway from Midtown and it was a quick 15 minute journey on Sunday morning.
Design – The restaurant itself is beautiful and really transports you to France.  The old school European booths, the tiny corner tables… I love everything about the vibe you get by dining inside Balthazar.  They have a bunch of outdoor tables but to get the real feel, I would recommend eating inside.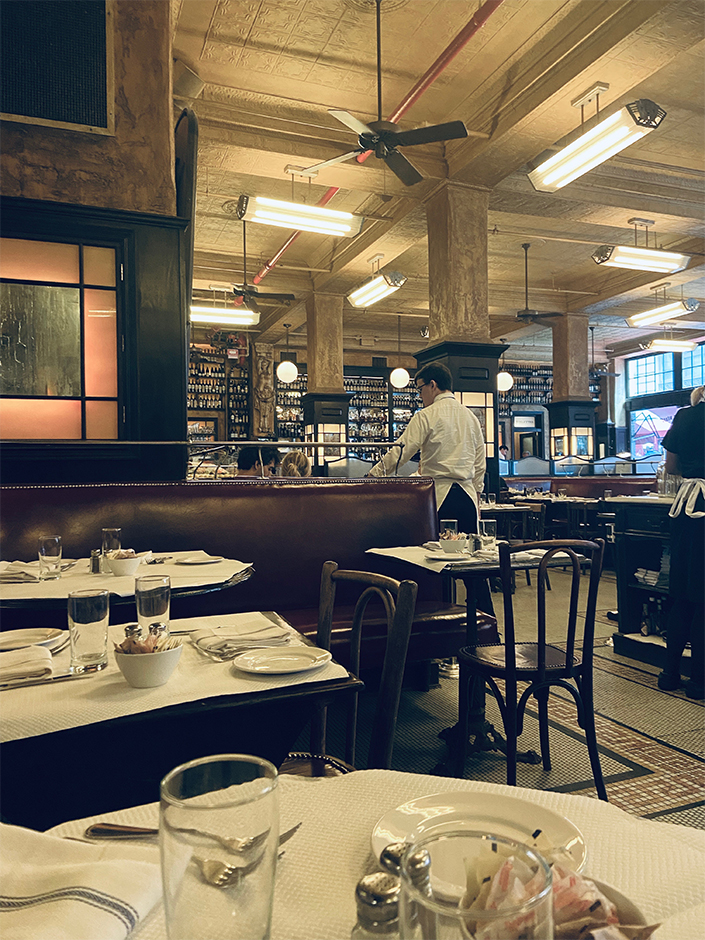 Good Quality for Price – For New York City restaurants, the price for what you get at Balthazar is actually still pretty great.  After eating at Craft the night before where we felt like we didn't get the quality we wanted for a pricey dinner, brunch at Balthazar wasn't overly priced for what you get in terms of quality.
DIDN'T LOVE
Nothing!  To be honest, everything was lovely for our brunch at Balthazar.
NOTES TO KEEP IN MIND
Get a Reservation and Go Early – I would suggest getting a reservation for your spot at Balthazar and pick the first time slot available for brunch.  We got a great corner table because we were in the first seated group and it made the whole meal more pleasant before it got too crowded!
Headed to New York City?