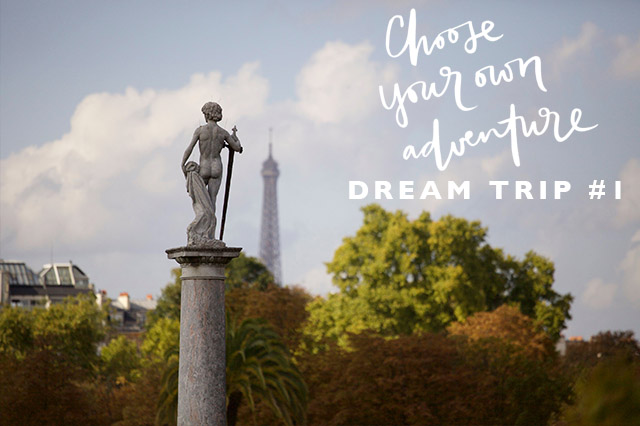 For many of us, there are some trips that really are Trips of a Lifetime, they are the trips that we dream of taking, adventures that we know we'll come home from changed.  Some destinations just have the effect on visitors, whether it's the place, or the time of year you visit, of the reasons behind why certain places touch us so deeply, certain destinations evoke adventure in us, evoke passion in us.  So this week we're touching on 5 "Dream Trips" to take that you'll be forever changed afterward – each day we'll be exploring a different adventure you should definitely have.  So get ready for serious wanderlust all this week and choose your own adventure!
Today's dream trip is spending a blissful week in Paris in the Autumn!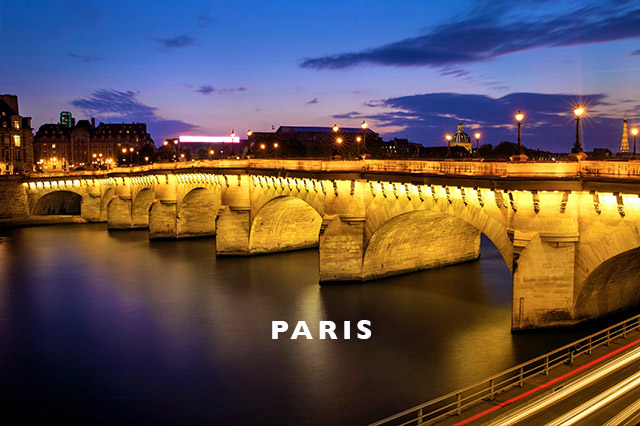 And here's how to choose this adventure:
Step 1: Figure out dates!
Paris in the Autumn is best between late October and early November.  This time of the year sees the city empty of all the late Summer tourists and the trees start to change into a chorus of gold.
Step 2: Book your flights!
There are a ton of ways to get to Paris from all over the world.  Many airlines, like Air France, have hubs in Paris so try to fly in as direct as you can. From the US, you can also fly into a hub like London and then either connect to fly on to Paris or take the Eurostar Train into Paris.  For cheap fares into London Gatwick from the US – take a look at Norwegian Air!
Step 3: Book your hotel!
There are a multitude of hotels to choose from in Paris – here are some of the hotels I've had the pleasure of staying in while in France.  However, my favorite is still Le Notre Dame, a hotel with views of the famous cathedral and an incredible location!
Step 4: Plan your itinerary!
A week in Paris in the Autumn?  Is there anything better?  Don't miss the these top 10 things to see and do on your tour of the city, taking in the Fall foliage as you wander through old cobblestone streets and stop at tiny brasseries for long lunches.
Absolute Must See and Do's:
Lunch at Cafe St. Regis on the Île St. Louis
Stroll through the Jardin du Luxembourg
Grab macarons from Ladureé and enjoy a crisp picnic in the Tuileries
Step 5: Plan your outfits!
I love packing for trips because that means that travel is coming up!  For your Autumnal week in Paris you'll want layers, light scarves, boots and a raincoat.  For outfit ideas, here are my favorites for Europe in the Autumn but the main thing – embrace the crisp Fall air!
Step 6: Enjoy Paris!
Take a ton of pictures, watch the leaves changing colors, drink lots of café au lait's and eat lots of macarons!