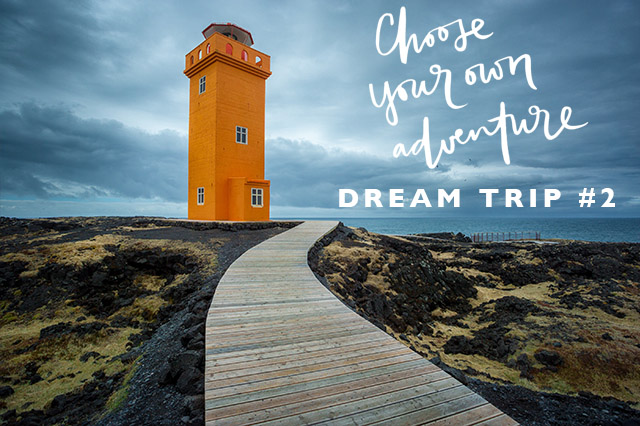 For many of us, there are some trips that really are Trips of a Lifetime, they are the trips that we dream of taking, adventures that we know we'll come home from changed.  Some destinations just have the effect on visitors, whether it's the place, or the time of year you visit, of the reasons behind why certain places touch us so deeply, certain destinations evoke adventure in us, evoke passion in us.  So this week we're touching on 5 "Dream Trips" to take that you'll be forever changed afterward – each day we'll be exploring a different adventure you should definitely have.  So get ready for serious wanderlust all this week and choose your own adventure!
Today's dream trip is road tripping around the awe-inspiring island of Iceland!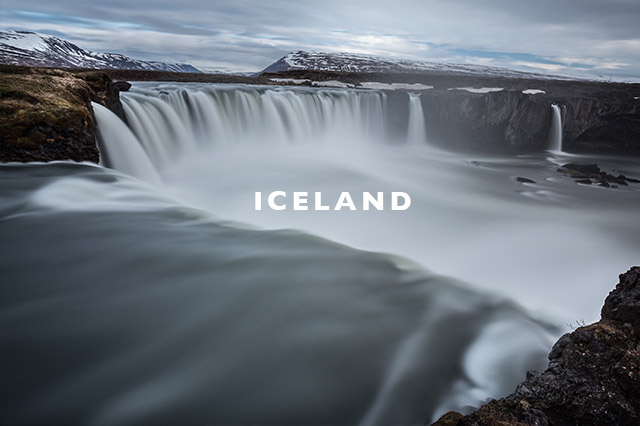 And here's how to choose this adventure:
Step 1: Figure out dates!
Iceland is incredibly different depending on what time of year you visit.  The Winter is cold but beautiful with a snow cover, the Spring can vary greatly in weather but is probably the quietest tourist season, and the early Fall is beautiful weather but can get crowded!  And Summer – well it seems like everyone is in Iceland in the Summer these days.  I suggest late May – it's still quiet and fairly cool but the tourists haven't descended quite yet.  
Step 2: Book your flights!
Iceland Air is the main airline servicing the majority of the world and the island of Iceland.  WOW Air has also recently started adding a lot more flights as well as other airlines that fly in mainly from mainland Europe.  Iceland Air has a great "stopover" program that allows you to stop over in Iceland on your way to Europe from the US and vice versa, however Iceland is much more than a stopover and is well worth a visit just on its own.
Step 3: Book your hotel!
Hotels are popping up all over Reykjavik these days due to the tourist boom but my favorite in the capital city is the Raddisson Blu 1919 Hotel.  The location is great, it's modern and clean and offers decent prices.
Step 4: Plan your itinerary!
Iceland is full of amazing places to see and things to do!  You can walk behind waterfalls, soak in geothermal springs and see the most amazing scenery you'll probably ever see in your life.  The whole island is well worth seeing and there are so many must see spots in Iceland!  
Absolute Must See and Do's:
Snæfellsnes Peninsula – Don't miss driving this area of Iceland – it is still one of the most incredibly beautiful places I've seen on Planet Earth.
The North – From the massive Waterfall of the Gods to Akureyri, the capital of the North, a drive to this part of the country will offer a totally different perspective than the rest of the Island.
Vik – This popular spot on the South Eastern coast is home to Iceland's black sand beaches and incredible rock formations.
Step 5: Plan your outfits!
I love packing for trips because that means that travel is coming up!  For Iceland in any season you don't want to leave home without the essentials! For outfit ideas, here are my favorites for Iceland in the shoulder seasons – when it's still chilly but not yet snowing!
Step 6: Enjoy Iceland!
You'll forever be changed after seeing the landscapes of Iceland!  It looks and makes you feel as if you have been transplanted to another planet and you'll find yourself in awe of the country the entire time you're there!