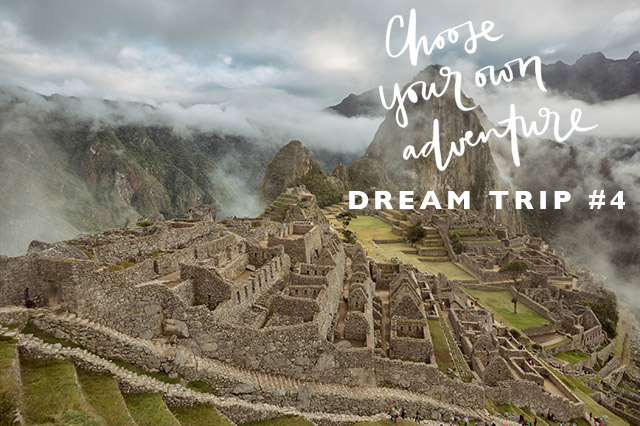 For many of us, there are some trips that really are Trips of a Lifetime, they are the trips that we dream of taking, adventures that we know we'll come home from changed.  Some destinations just have the effect on visitors, whether it's the place, or the time of year you visit, of the reasons behind why certain places touch us so deeply, certain destinations evoke adventure in us, evoke passion in us.  So this week we're touching on 5 "Dream Trips" to take that you'll be forever changed afterward – each day we'll be exploring a different adventure you should definitely have.  So get ready for serious wanderlust all this week and choose your own adventure!
And to all my American followers, Happy Thanksgiving!
Today's dream trip is escaping to the spell-binding country of Peru!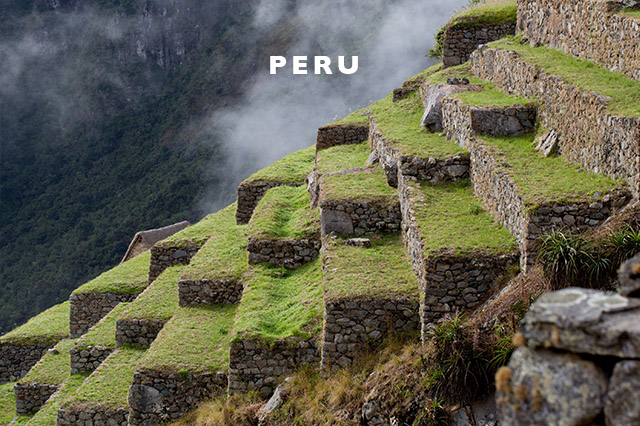 And here's how to choose this adventure:
Step 1: Figure out dates!
We visited at the end of May and the weather was perfect!  Although different parts of Peru range greatly in temperature so be sure to check online before booking to decide which time of year to travel to Peru.
Step 2: Book your flights!
Most flights will fly into Lima, so check that destination first.  We flew Los Angeles to Lima on LATAM Airlines and really liked the flight.  LATAM flies a Dreamliner on this route which means the plane is new and modern!
Step 3: Book your hotel!
Peru is a great place to splurge on nice hotels because they are still pretty relatively low in price.  While there are a ton of options, I'd recommend the JW Marriott El Convento in Cusco, the JW Marriott in Lima and the Belmond Sanctuary Lodge at Machu Picchu.
Step 4: Plan your itinerary!
Peru is an amazing country with so much to see and do.  For first timers, I recommend visiting Lima, Cusco and Machu Picchu.  You'll want to start planning early with this handy guide and take a look at some things you'll need to know for your trip!
Absolute Must See and Do's:
Lima's Miraflores neighborhood
San Pedro Market in Cusco
Machu Picchu at Dawn in the fog
Empty Machu Picchu around twilight in the evening
Markets in Aguas Calientes
Step 5: Plan your outfits!
You're on an adventure in Peru so it's a fun trip to pack for!  For outfit ideas, here are my favorites for a trip to Peru – embrace your inner Lara Croft for this trip!
Step 6: Enjoy Peru!
I fell in love with Peru and I know I'll be back someday to see it again.  You'll be talking about this dream trip for months after you return!
Traveling to Peru?
See all my posts on the country here!