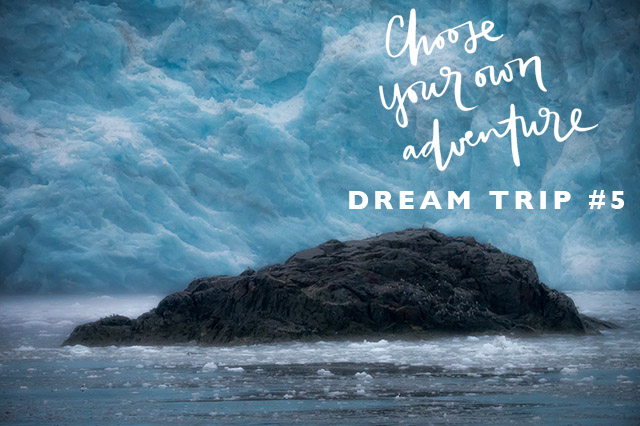 For many of us, there are some trips that really are Trips of a Lifetime, they are the trips that we dream of taking, adventures that we know we'll come home from changed.  Some destinations just have the effect on visitors, whether it's the place, or the time of year you visit, of the reasons behind why certain places touch us so deeply, certain destinations evoke adventure in us, evoke passion in us.  So this week we're touching on 5 "Dream Trips" to take that you'll be forever changed afterward – each day we'll be exploring a different adventure you should definitely have.  So get ready for serious wanderlust all this week and choose your own adventure!
Today's dream trip is exploring the wilderness of Alaska!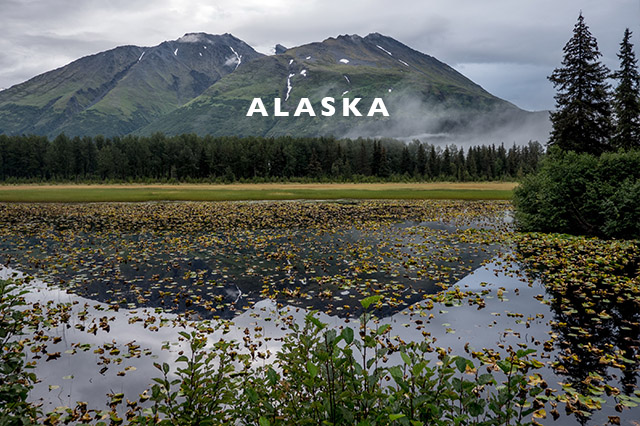 And here's how to choose this adventure:
Step 1: Figure out dates!
Alaska is really different year round in terms of weather so choose which type of trip you want and then figure out dates from there.  To see the most and have it the easiest to get around, I would suggest August for the best weather and easy roads to drive around!
Step 2: Book your flights!
A lot of airlines fly into Alaska to many of the major cities in the state.  For first timers, Anchorage is probably your best bet to explore a main part of Alaska.  You can fly from most West Coast cities direct to Anchorage.  We flew from Seattle to Anchorage on Alaska Airlines.
Step 3: Book your hotel!
Anchorage, and Alaska in general, is still short on high end hotels so most options will be middle of the road.  We liked the Hilton in Anchorage for a base right downtown.
Step 4: Plan your itinerary!
Alaska is vast and has so much to see and do.  For your first time, I'd suggest exploring Anchorage and the surrounding Kenai Peninsula with stops in Seward and along the Seward Highway.  I'm sure you'll fall in love with Alaska like I did!
Absolute Must See and Do's:
Wander downtown Anchorage
Drive the Seward Highway
Do a wildlife and glacier cruise in Seward
Step 5: Plan your outfits!
Alaska is pretty cool all Summer, even at peak times so pack for cold weather no matter when you go.  Even in August, I needed a good rain proof coat, down vest and gloves and hats.  Be sure to bring warm clothes especially for your glacier cruise when out on open water!
Step 6: Enjoy Alaska!
Alaska is a pretty incredible place and the beauty there is astounding.  Just take it all in and be in awe of the wonder!