Claridge House
1244 N Dearborn Pkwy, Chicago, IL 60610
Somewhat last minute, I found out that one of my students would be going to a national design competition in Chicago and I wanted to travel there to meet her to support her.  So with only a couple weeks notice, I needed a hotel for 2 nights in Chicago that overlapped the dates of the biggest design trade show in the country also in Chicago and needless to say, prices for hotels in the downtown area of Chicago were insane.  Thankfully, my cousin used to live in Chicago and the first thing I did was to ask her what area could I stay in, near downtown but enough away that prices would be a little lower.  Her answer was immediately, Gold Coast.  That made my search so much easier and I found Claridge House which I ultimately found to be a good stay overall without the massive price tag of downtown Chicago that few days!
LOVE
Well Designed Lobby – The entry and lobby of the hotel were beautiful and very well designed.  I didn't spend a great amount of time there but it felt fresh and updated as you entered the hotel.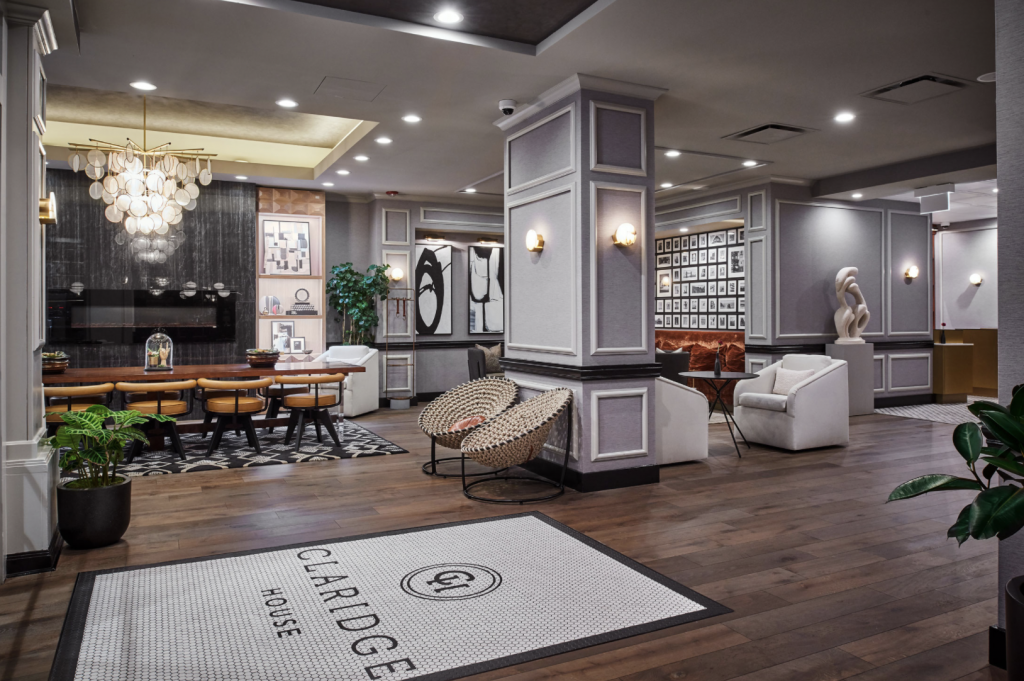 Location – The Gold Coast is a little North of The Loop and the Riverwalk area in downtown Chicago but the hotel is well located close to a train line and several bus lines.  It was also a little quieter than downtown and about a 25 minute walk up to the Lincoln Park neighborhood filled with row houses and parks.
Good AC – It was 100 degrees both days I was in Chicago so good AC was a must and my room stayed very cool the entire time!
Easy Walk from Downtown Chicago – I walked a lot to the downtown area of Chicago during my trip and it was an easy 25 minute walk to get to the Riverwalk area of the city.  I felt really safe walking around the city my entire trip and it was a straight shot from the hotel to the main area of Chicago city center.
DIDN'T LOVE
Rooms were a little run down – While the lobby was beautiful and looked refreshed recently, the design in the rooms was a little run down.  While it was fine for my quick stay, the rooms definitely feel a lot more dated than the lobby and main areas.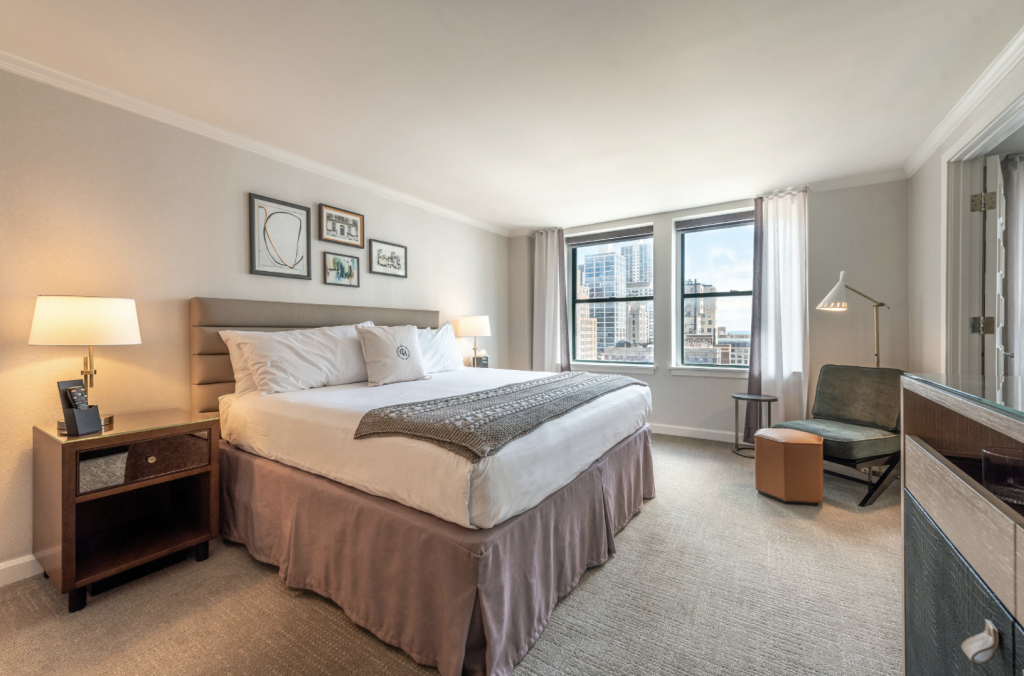 NOTES TO KEEP IN MIND
Fairly Easy Access to Public Transit but Still Need to Transfer Trains from the Airport.  While the train is conveniently located a block from the hotel, from the airport, you still have to transfer which is a little more hassle.  However, I took the train from O'Hare, transferred lines and then walked the quick couple blocks to my hotel and made it in about an hour which isn't too bad.
Traveling to Chicago?
See all of my posts on the city!