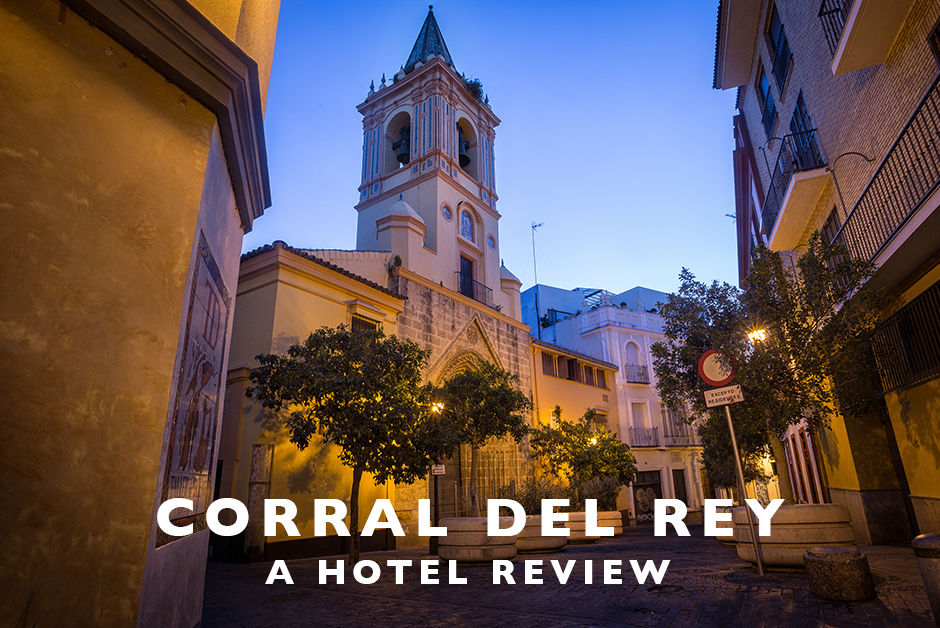 Corral Del Rey – Sevilla, Spain
From the taxi ride through the ancient windy streets of Sevilla to the first steps into the Corral Dey Rey Hotel lobby, I knew our stay there would be memorable.  From giant wooden doors at the entrance to a lobby complete with ancient wooden beams and tile on the walls, this hotel evokes the magical feel of a Moroccan riad, but filled to the brim with Spanish charm and modern updates.
LOVE
The Design– We felt like we were back in our favorite Riad 72 in Morocco, but better.  The modern amenities that our stay in Morocco lacked, were totally fulfilled here.  Gorgeous old wood beams and antique doors, beautiful molding and the tile work translated into a gorgeous Moorish style interior.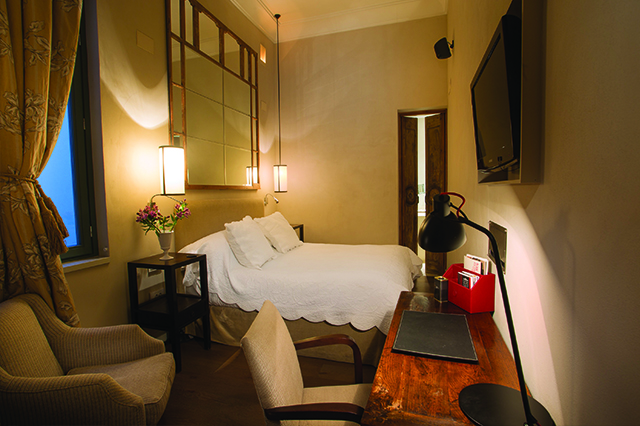 The location – We remarked over and over how much we loved the location of Corral Del Rey.  Situated right in the Old part of the city amongst the tiny winding roads of old Sevilla you are still only a 5-20 minute walk to any part of the city.  5 minutes from the Gerald Tower, Sevilla Cathedral and the Real Alcazar.  10 minutes from the shopping areas of El Centro and the River and about 15 minutes to get over the river to the Triana District.  Everything is easily walkable and gorgeous as you go.
The shower – I have perhaps never had a shower I have loved more than this hotel shower the Corral Del Rey in Sevilla.  An incredibly huge glass enclosure with a rain shower, it was truly divine.
The rooftop – The hotel has a rooftop overlooking Sevilla and while it is blocked somewhat by other buildings, you can still a large part of the skyline from up there.  We went up at surprise and watched the dawn colors lighting up the city.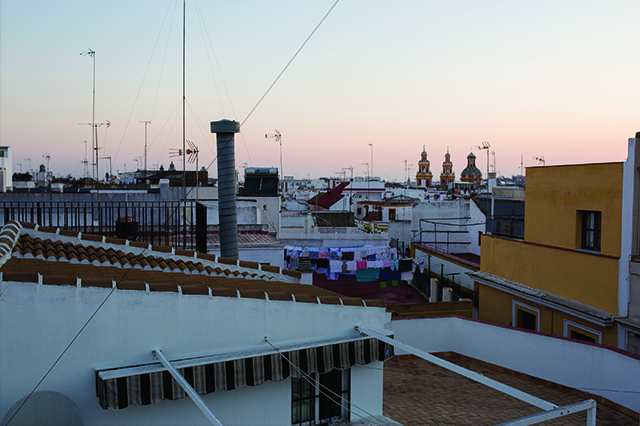 The staff – From the moment we arrived, to breakfast every morning and arranging our taxi to the train station when we left, the staff was wonderful start to finish.
DIDN'T LOVE
Nothing! – Our stay was seriously perfect!
TIPS
When arriving by tax – You can get here by taxi (and probably will), but the roads are incredibly narrow so expect many tight connections as the taxi winds its way through these ancient streets.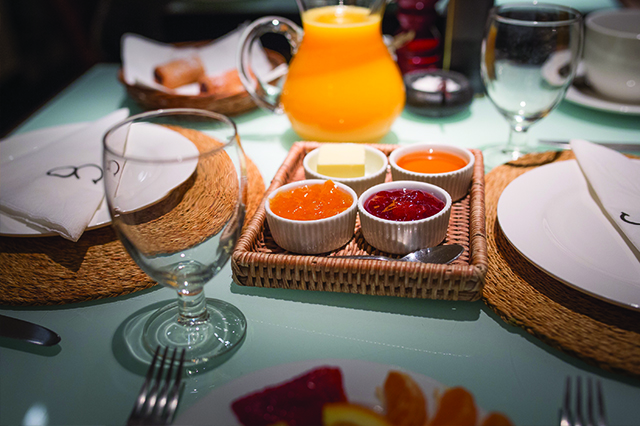 Don't miss breakfast each morning – Fresh squeezed orange juice, homemade breads and jams and warm croissants to start your day… don't miss it!  Plus the breakfast room is divine!
Traveling to Spain?
See all of my posts on the country!