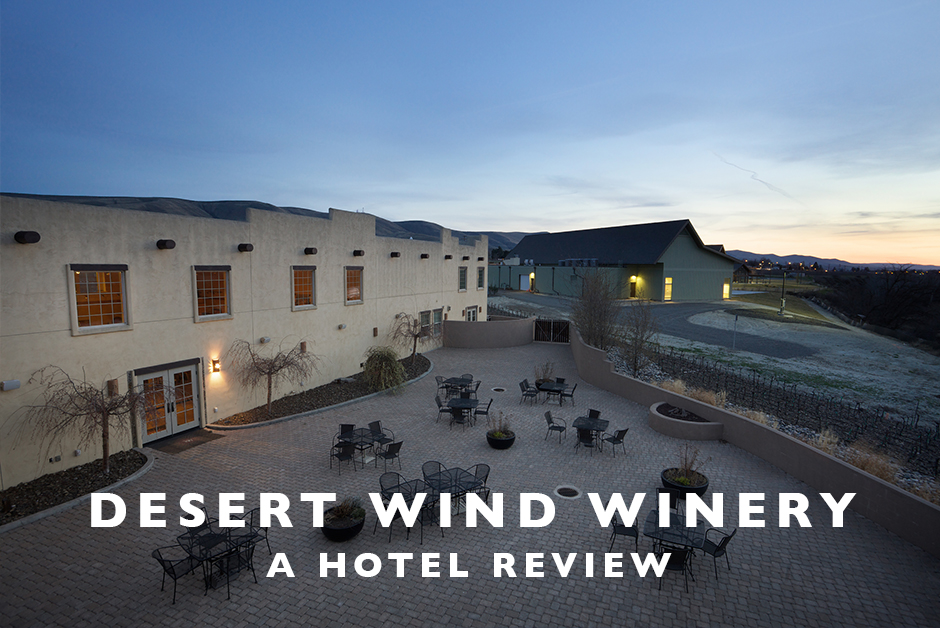 Desert Wind Winery – Eastern Washington, USA
As much as Nick and I travel, I've really only seen Washington through the I-5 corridor that we've driven up to Seattle and to the border of Canada and I was really curious to see more of the State. This trip was a quick and quiet country escape, more country than we usually do, but it was such a nice quiet weekend enjoying great wine and fantastic food. Here is my honest Hotel Review of the Desert Wind Winery in Eastern Washington State.
Room
 – With only 4 guest rooms, each room is decorated differently.  We got the Charbonneau room, which had Southwestern decor and a large balcony which we made great use of for watching the sunset, looking down over the Yakima River.  The room was large, with 2 huge bathrooms (1 with shower, 1 with sink) and a beautiful big fireplace.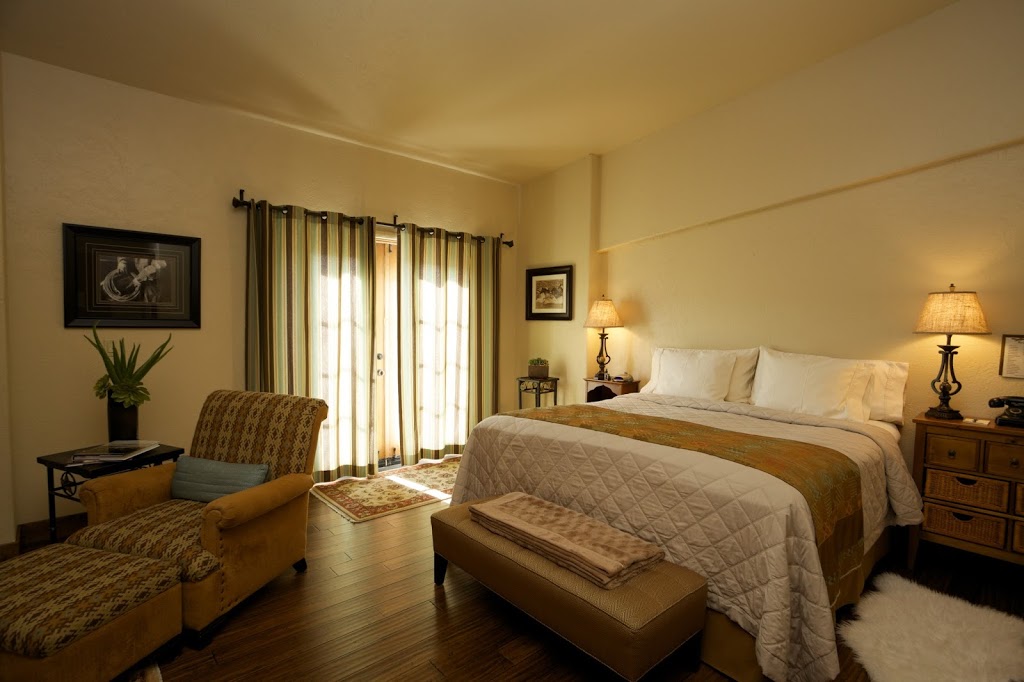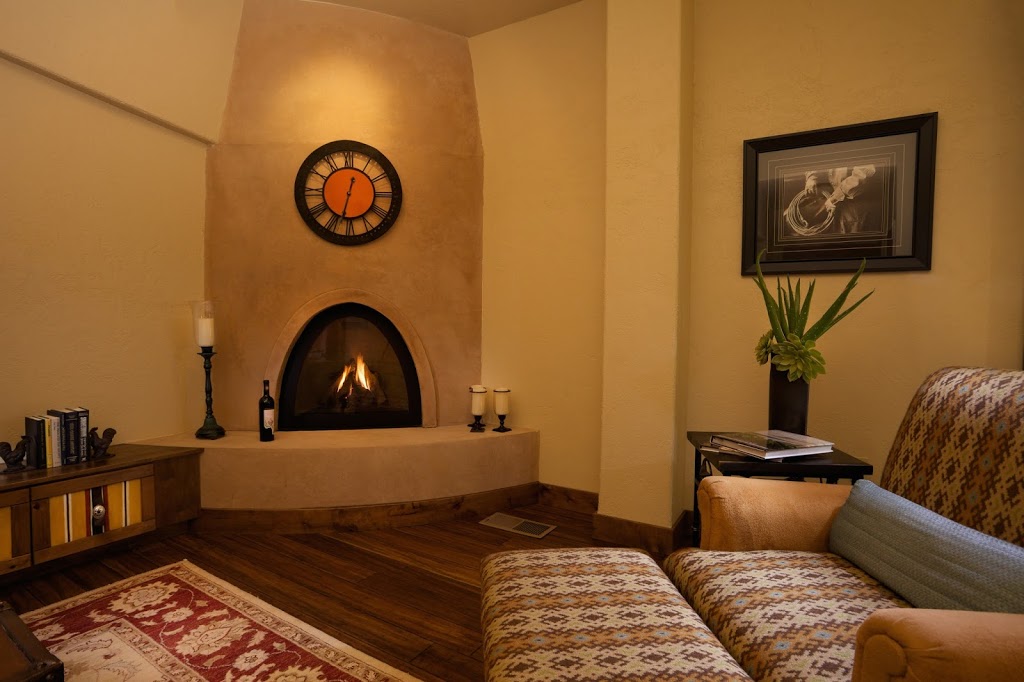 Bathroom –  The bathrooms were huge, and were nicely decorated with lots of counter space.
Design
 – While the decor of this hotel is a little outside of what we usually go for in a hotel, the Southwestern design was done really well and not 
kitschy
 at all.  It was really comfortable but elegant as well.
Dining – The hotel set us up with wine tasting about an hour after we arrived, followed by a chef tasting dinner at the restaurant.  We sat kitchen-side and watched the activity (which I love) and had a delicious dinner of Lamb chops, bacon wrapped beef tenderloins and then finished with deconstructed Tirimisu that we got to make ourselves.  Everything was lovely and we had such a good time doing the tasting.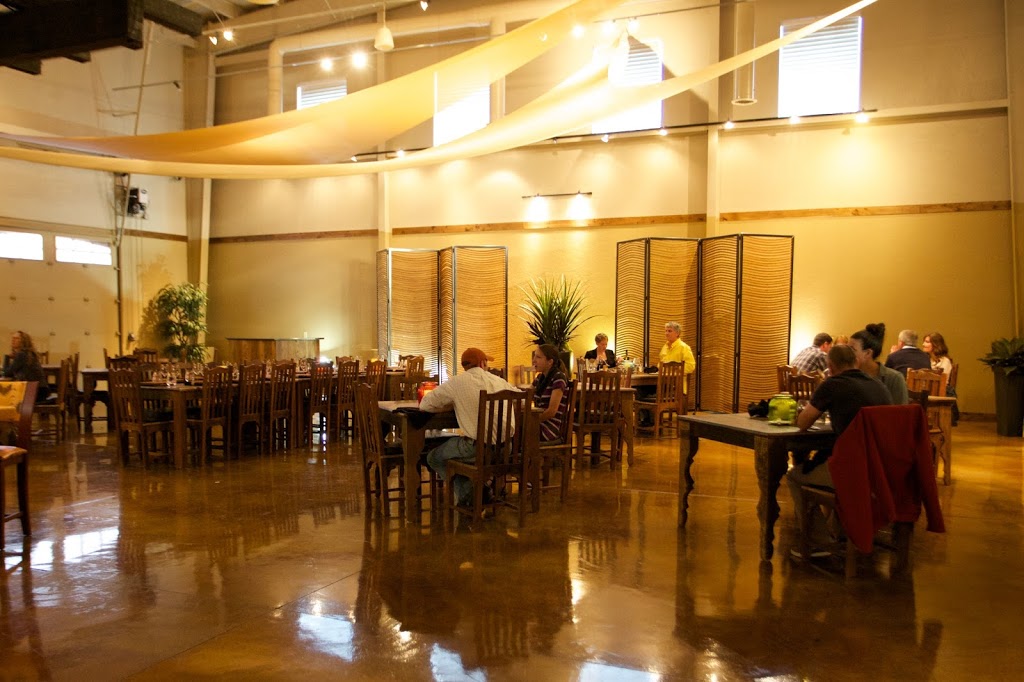 Overall Impressions –
We really liked this hotel and winery and will 
definitely
 be back again in the future when we're in need of a quiet weekend break.  The drive up there was gorgeous and for such a quick drive, it's a great place to visit when you want a beautiful weekend in wine country.
*We were kindly provided a free stay at Desert Wind in exchange for photographs and a review of our experience there on Land of Marvels.  However, all opinions shared here are my own.