Each month we are scouring the globe for travelers near and far and interviewing them here in this monthly series called DESTINATIONS.  Here they share their tips for traveling to amazing destinations, how they got there, what to do when there and everything along the way.  Follow along as we share interviews with travelers all around the globe!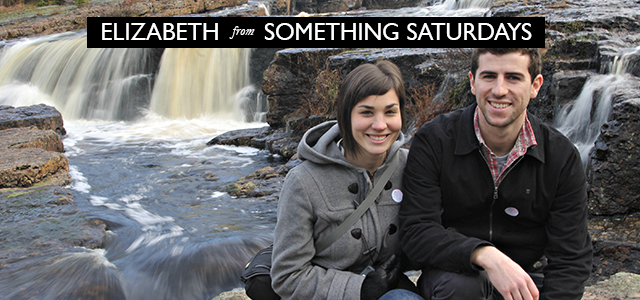 Where do you blog?
Where can I connect with you?
bloglovin' | trover | twitter
What destination are you sharing?
Newfoundland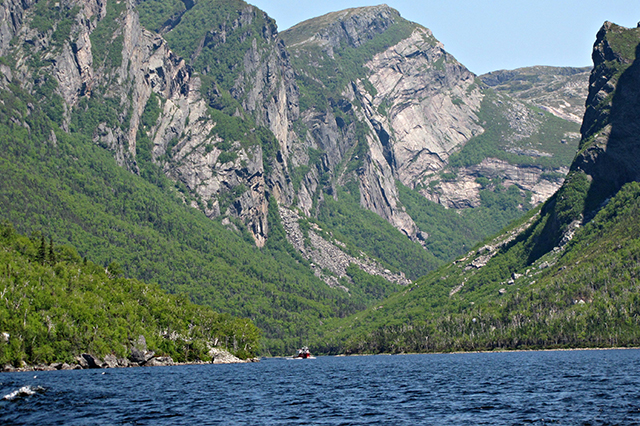 What made you chose this destination?
We're currently living in St. John's, on the East coast of Newfoundland.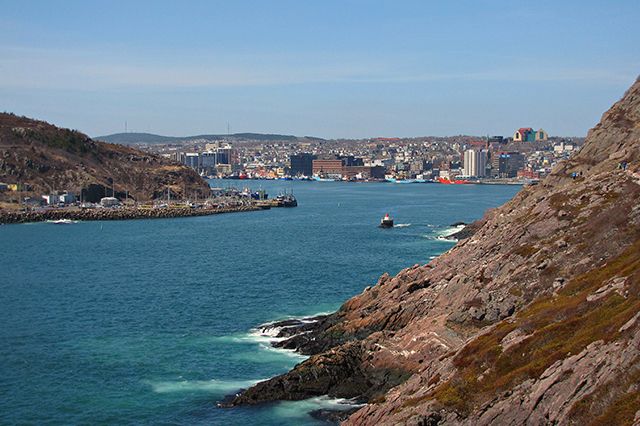 How did you get there?
You can fly directly to St. John's from major airports in Eastern Canada, New York and London.  You can also fly to Gander, in Central Newfoundland, or you can take a ferry from Nova Scotia which will either take you to the Southwest Coast of the island (10 hours from St. John's), or Argentia (1.5 hours from St. John's).
Where did you stay?
In St. John's, there are quite a few hotels, but if you stay in a B&B or rent somewhere from Airbnb, you can get a more local feel for the city.  You may even be able to stay in a brightly colored old Victorian row house downtown!  Outside of St. John's, you'll find plenty of B&Bs and cabins in the smaller communities.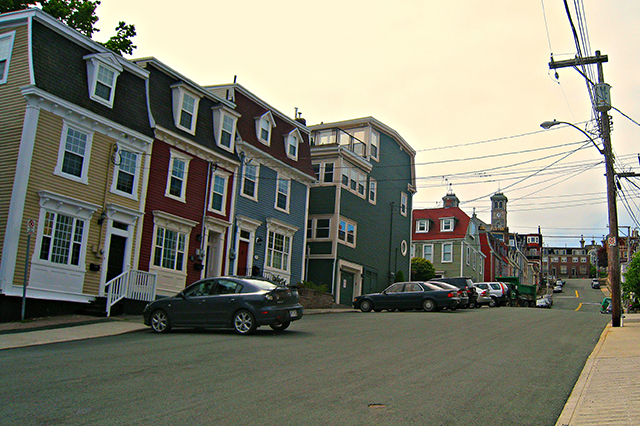 Tips for future travelers to this destination?
Rent a car: Newfoundland is a large island, with communities all along the coast, and it is best explored by car.  The public transportation system isn't great, so if you want full control of your visit you should rent a car.  But try to rent it as soon as possible as car rental companies have been known to run out in high season.
Interested in seeing icebergs?  There's no guarantee you'll see one on your visit to Newfoundland, but the best time of year is late Spring or early Summer (May/June).  Las year was a great year for them and we managed to see quite a few.  If you want to see them, you'll probably have to get out of St. John's (although we had some huge ones just outside of St. John's harbor last year), with Twillingate being a top spot of riceber-viewing.  The best way to find out where the icebergs are at any given time is on Icebergfinder.com.  It is incredibly useful!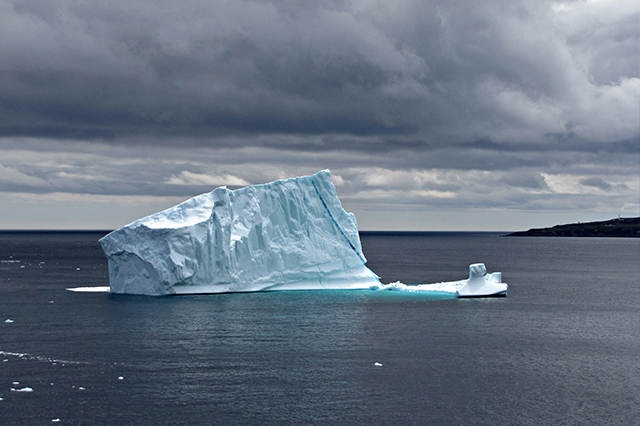 Tips for packing for this destination?
Pack layers; since Newfoundland is an island in the Atlantic, the weather can change fairly quickly and we have been know to have all four seasons in one day.  But it does get hot in the Sumer, which people may not expect.  It isn't as far North as you may think!
Must see spots?
St. John's: Head over to Signal Hill, Cape Spear (the most easterly point in North America!), and The Rooms for great views and to get your bearings.  Wander around the downtown area among the houses of Jellybean Row and take in a Foodie Tour to get exposure to local history and cuisine.  Quidi Vidi is a small, picturesque fishing village within the boundaries of the city that is worth taking in, and don't forget to go to the street with the most pubs and bars per capita of any street in North America, George Street.
Gros Morne: a UNESCO World Heritage site and National Park on Newfoundland's West Coast, Gros Morne is full of natural wonders, including a large freshwater fjord, fascinating geology supporting the theory of plate tectonics, picturesque hikes, and beautiful beaches.  If you continue your journey for a few more hours up the Northern Peninsula, you'll come to L'Anse aux Meadows, which is another World Heritage site and the location of the only confirmed Viking settlement in North America, dating back 1000 years.
Hiking: There are many trails around the province that take hikers along the rugged shoreline, with the 265km East Coast Trail being the longest.  The ECT is broken into sections, with the La Manche Village Path, Stiles Cove Path, and the Sugarloaf Path being some our favorites.  The Skirwink Trail is another trail not to be missed and is located along the cliffs near Trinity, and Gros Morne offers a host of hiking trails on the West Coast.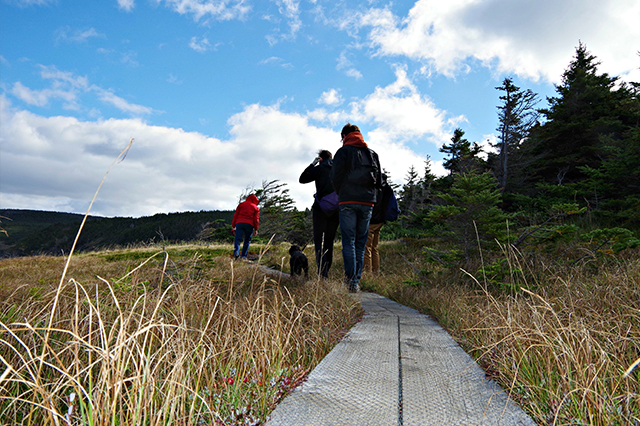 Wildlife: Newfoundland isn't overly developed, meaning that there is a lots of room for wildlife.  Whale watching is common in the Spring/Summer and you can usually also sea kayak in the same areas.  The whale watching tours in Bay Bulls also take you to the Witless Bay Ecological Reserve which is home to North America's largest Atlantic Puffin colony, among other sea birds.  On the island of Newfoundland itself, there are more moose than people and it isn't uncommon to come across them when you're driving along the highway.
Quaint coast towns to visit: Petty Harbour, Brigus, Cupids, Bonavista and Trinity.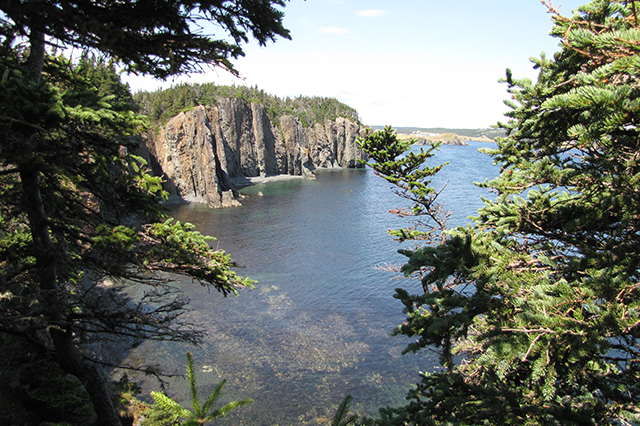 Final tips for this destination?
Get Screeched in!  It's a "ceremony" to become an Honorary Newfoundlander and is a must-do for anyone visiting the island.  There's nothing wrong with doing a shot of Screech, kissing a cod and repeating some Newfie words you don't understand, right?
BONUS: If you want a taste of France in North America, head over to the French Islands of Saint Pierre and Miquelon, 25km off the coast of Newfoundland.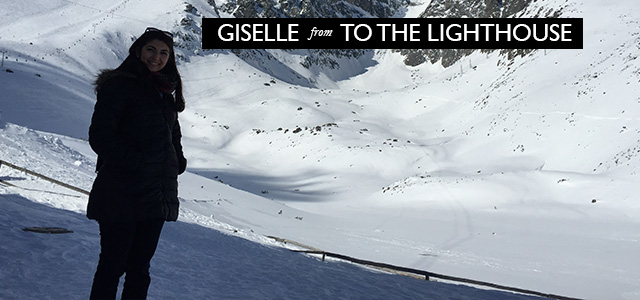 Where do you blog?
Where can I connect with you?
twitter | instagram | bloglovin'
What destination are you sharing?
Poprad, Slovakia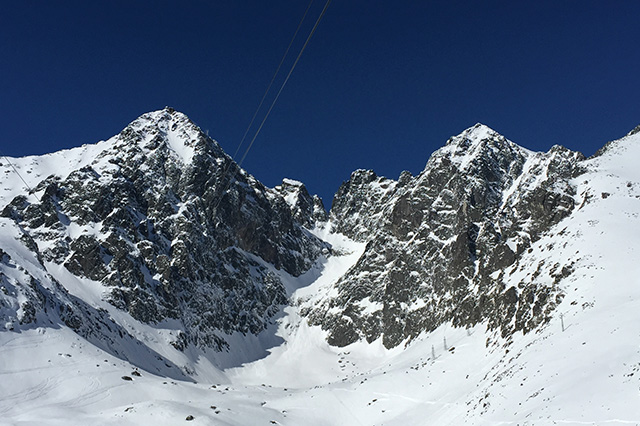 What made you chose this destination?
It was my husband's choice actually.  He loves hiking and he has been to the same area several times in the past during Winter and Summer.  He wanted to show me how beautiful this part of the High Tatras is because he had previously taken me to Zakopane (on the Polish side of the Tatras) and I totally loved it.  It's a destination off the beaten track and you will probably have to google to find it, but for us it was perfect since we were after a peaceful and quiet place.  It made no different to us that it was a "ski holiday" destination; there was enough entertainment to keep us buy and we had a lot of fun.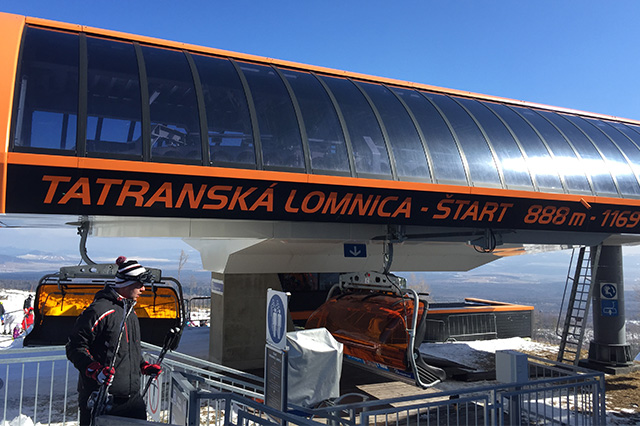 How did you get there?
From London Luton, Wizz Air offers a direct flight to Poprad.  The flight take 1.5 hours.  The view of the Tatras from above is breathtaking.
Where did you stay?
We booked an apartment in the Grand Hotel in Nová Lesná, a small village on the outskirts of Poprad.  It was a 10 minute drive from the airport and though it is not located right in the middle of the buzzing centre, it's near the train station and 15-30 minutes away from all the main attractions.  The apartment was equipped with everything we needed; breakfast was included and there was a great variety; for dinner the place to go is Koliba Tatry, a restaurant serving the best of Slovak cuisines and 5 minutes' walk from the hotel.
Tips for future travelers to this destination?
Get yourself a pocket language book if you don't speak Polish of Czech, which is probably most of us!  People in the ski places and hotels and the younger generation will be able to speak English, but if you want to experience a little of the "real" area of Poprad, then being able to speak a few words in Slovakian will certainly help.  Despite being known as a "ski destination," which usually means overpriced and fancy, the great news is that Slovakia still remains one of the great value-for-money destinations in Europe; for example, food is surprisingly low priced (dinner for 2 including drinks for EUR20 – I am not kidding!) and the quality is superb.  Everything was homemade and fresh.  You can pay by card everywhere which most people may not expect since it is a tiny place.  Trains run very efficiently, and they are modern and really comfortable.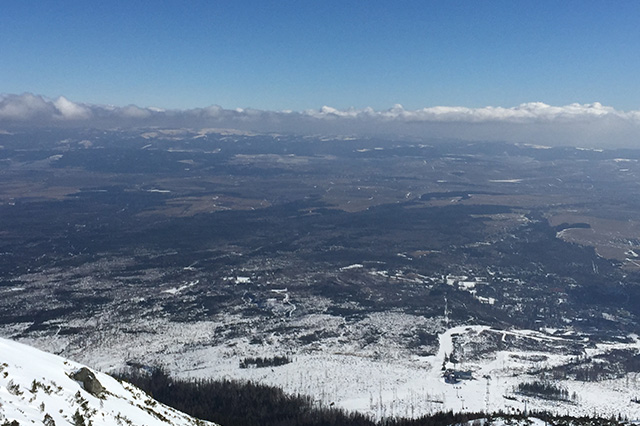 Tips for packing for this destination?
We were there at the beginning of March and temperatures fluctuated between -1°C during the day and -10°C during the night.  For the most part it was really sunny with a gorgeous bright blue sky but it snowed during the night.  Make sure you don't forget to bring electric adaptor plugs, do wear good winter shoes and take gloves everywhere!
Must see spots?
Tatranská Lomnica is a great spot for skiing but since I had never skied before we decided to spend the time there walking around and taking pictures.  We took the cable car and went to Skalnaté Pleso at 1,751 meters above sea level.  There is a restaurant up there which is great for a hot tea when it gets too cold.  The view is absolutely unforgettable and there is also an observatory there but unfortunately it was not open to the public.  The other hotspot is Štrbské Pleso, which is more suitable for beginners like myself.  There was a large park there with space to practice before adventuring alone.  It was the first time I had tried cross-country skiing and I totally loved it.  My husband, who is a little more seasoned skier than I am, also had some slopes to get his adrenaline going while I was super excited walking the straight line.  One can never know where their dreams will take them – a Brazilian girl skiing on a frozen lake, who would ever have thought (I certainly never did!)?  Moreover, the region still displays a lot of its socialist bloc history; at times I felt as if the clock had turned back 30 years, and the Novy-Las station near our hotel is an example of that.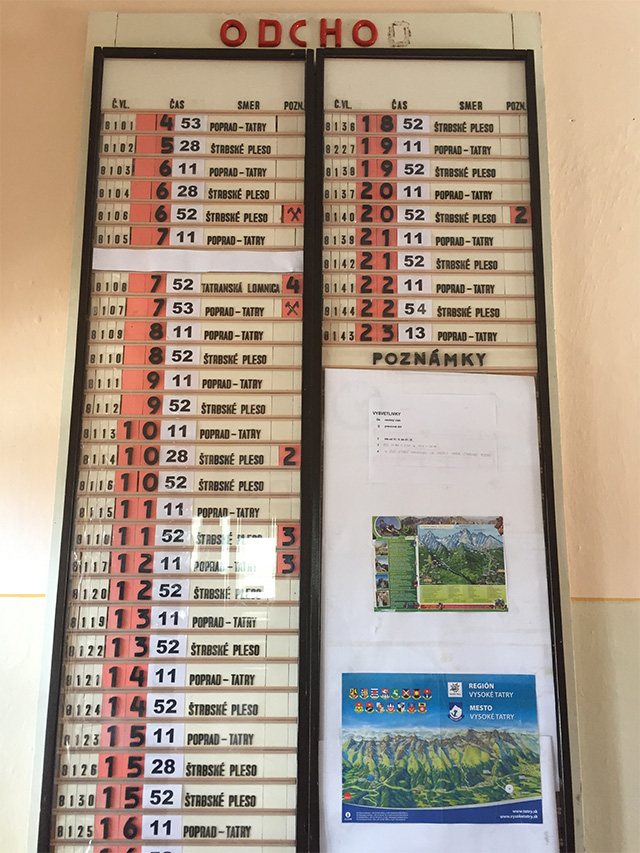 Final tips for this destination?
Slovakia is very safe and you will not see many tourists from other countries outside of Eastern Europe there.  Slovaks are very nice and helpful and it is a great value-for-money destination.  We totally love it and are already making plans to return in the Summer for some hiking in the mountains.  I'd recommend Poprad to anyone who loves some adventure, landscape photography and a break from big cities and noise.