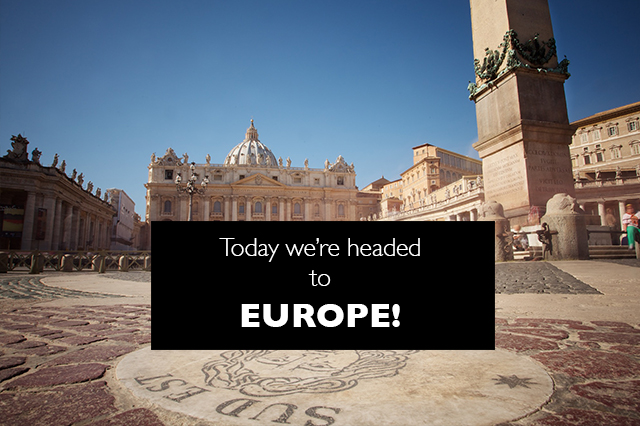 Today we're headed to Europe!  We'll be making stops in Paris, Rome, Tuscany, Vienna and Santorini.  It's a pretty packed itinerary but we'll be enjoying favorite places, re-trying Rome (after our first not so great trip there a few years ago) and seeing some new places we've been wanting to see for a long time, so it should be a great trip.  And we'll be flying the whole way in First and Business class after booking this trip all on miles, so I can't wait to experience the best of air travel along the way!
Follow along on Instagram for your own dose of Europe in the Spring!  Or if you want to see exclusive video content from all of our travels, follow along on Snapchat by adding my username: landofmarvels.  (For those of you who had problems adding me before, try this new username.)
I also have an exciting Travel 101 series on the blog next week while we're gone, but for now, enjoy the rest of your week and the upcoming weekend!