I'm on my way home from Korea today & can't wait to share everything about my trip but in a quick break from Denver and Korea posts which I'll be getting into this week, were looking at another destination that is on my travel list today!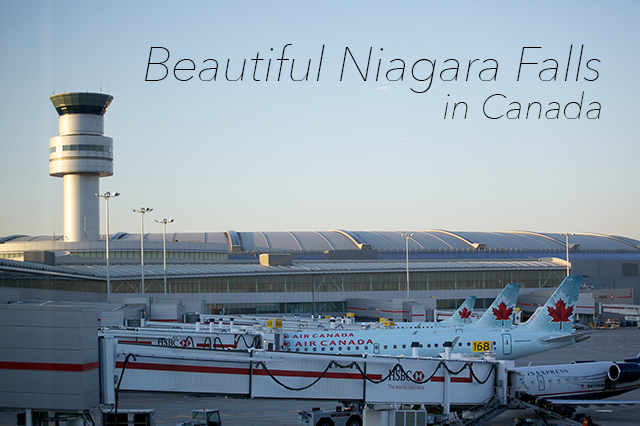 Niagara Falls in Ontario is a massive tourist attraction, garnering about 20 million people a year. While the main attraction is obviously Niagara Falls, the area surrounding the falls is full of family orientated attractions that are sure to keep the kids busy and the entire family entertained.
Below is a list of some of the activities you and your family can take part in while you are visiting the Niagara Falls area:
A perfect way to spend the day! The butterfly conservancy is a free flying butterfly aviary with over 2, 000 of these beautiful creatures flying around in the open space. Take a self-guided tour through the lush, tropical forest in the enclosure, and find the secluded waterfall. The kids will love having standing still competitions in the race to have the most butterflies land on them.
Similar to the butterfly conservancy but filled with our larger, feathered friends; Bird Kingdom is the biggest free flight aviary in the world. There are over 500 birds found in the enclosure, which boasts many different kinds of habitats, from marshes to treetops. The whole family will love spending time here, with a yummy restaurant to treat yourselves after you have walked around.
One of the most popular places in the Niagara Falls area, Marineland is a great place to come spend the day and watch some of the most amazing sea creatures. You can see Killer Whales up close, Sea Lions clapping for the crowd and rare Beluga Whales in their tanks. There are a host of other animals at Marineland, such as Elk, Buffalo, Giraffe and Bears. There are also designated picnic spots with tables where the whole family can sit back, relax and rehydrate, before setting off to see more wonderful animals.
Waterparks are everywhere in these parts and you are sure to find one that will keep your family busy for hours on end. There is the Fallsview Indoor Waterpark, as well as the Americana Waterpark, among others. Most waterparks have wave pools, water rides and slides, tubing and various other exciting things to keep everyone happy.
5. Whirlpool Jet Boat Tours:
This adrenaline pumped crazy ride is sure to get everyone excited. Experienced and qualified captains run the Jet Boat Tour, and they drive you through the highest Class 5 rapids under the falls. If you enjoy the more exhilarating and thrilling type of adventure, this is a must do activity in Niagara Falls.
After a day filled full of adventure and exciting activities, you may want to relax over some cocktails and swim leisurely in a pool with a view.
There is no better place to do this than the Marriot Niagara Falls
Gateway on the Falls Hotel
, its sweeping views
.
As you can see Niagara Falls is a holiday destination that every member of the family can enjoy. Pack your kids, car and your bathing costume too, and come to Ontario for a fun-filled adventure for the whole family.
*This post was written by supporters of True Colours.