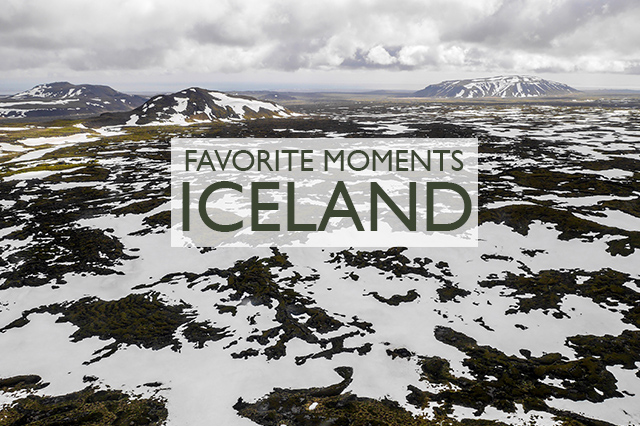 Our return trip to Iceland was incredible for a lot of reasons, but looking back on our four days there this May I can't help but jump to a few different pieces of our trip that stood out among an incredible journey.  It's no secret we love Iceland and there were lots of moments on our first trip there a few years ago that still stick with me and that I think about often, so this trip I was so glad to add these favorite moments to my amazing memories of the amazing country that is Iceland.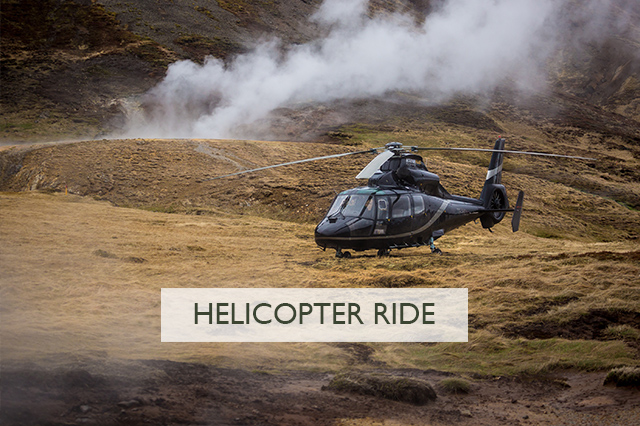 For Nick's birthday (in June), I surprised him with an early birthday present while in Iceland in the form of a helicopter ride over Reykjavik and the surrounding area.  He's been wanting to do a helicopter ride for a long time, so I thought this would be the perfect spot to do it and wow, it was incredible!  I'll be doing a full post on our experience with Nordurflug Helicopters tomorrow, but for now, flying over the countryside, taking in Iceland from the air was truly an experience I'll never forget and one of the best of my life.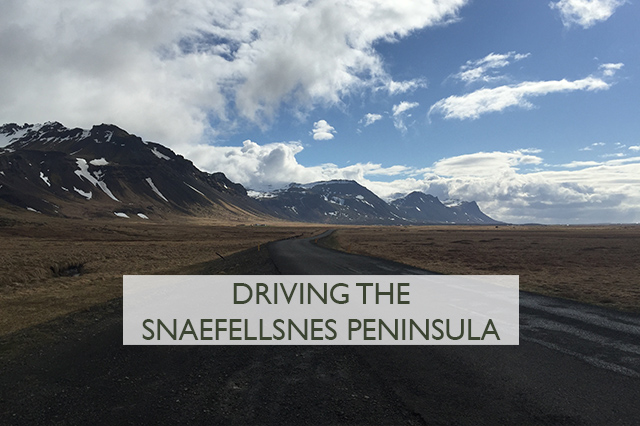 On our way driving up North to Akureyri, we stopped off and drove around the Snæfellsnes peninsula on the Western side of the island.  Truly one of most breathtaking spots I've seen in the world, this peninsula is full of incredible landscapes, roads cutting through mountains and fjord views.  We spent half the day driving around here and had to pull over often to take photos of the incredible landscape.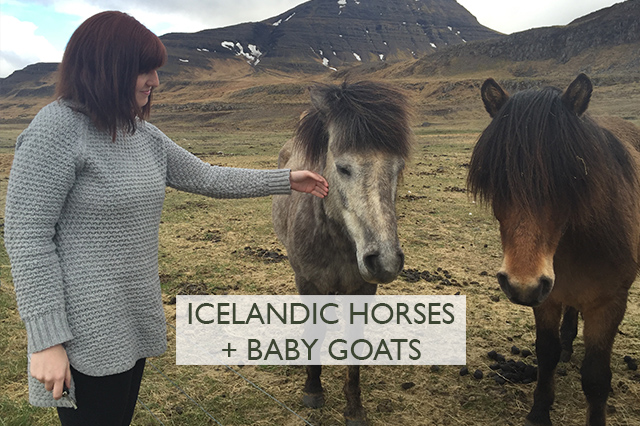 I fell in love with the Icelandic horses on our last trip to Iceland and I knew that I wanted to stop and see more of them this time around.  Lucky for us, we pulled over on a little road on the Snæfellsnes peninsula to find a group of horses come up to the fence to greet us.  As well as horses along our drive, there was farm after farm filled with baby goats and their mothers wandering the fields.  The site of the small babies was surely one of my favorite things on the trip.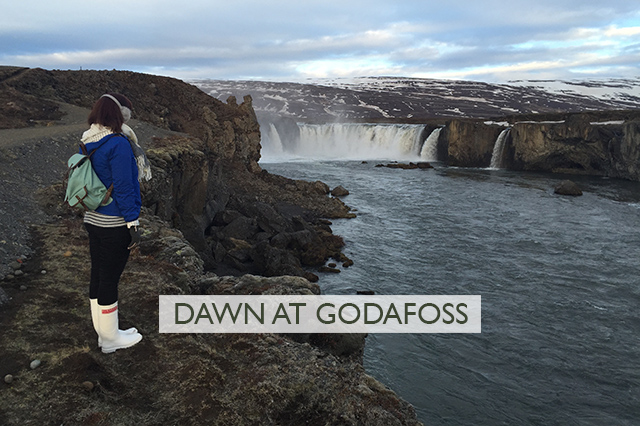 On our second day up North, we woke up early when the sun rose around 3am and drove the 45 minutes out of Akureyri to Godafoss, the famous Waterfall of the Gods in Northern Iceland.  It was a high priority stop for Nick for photos and seeing it at dawn (which is crazy that the above photo was taken around 5am) with not another soul in site, was a morning I'll never forget.  The colors spilling across the sky as we watched the sheer power of nature and took in the gorgeous, breathtaking and desolate area of the country was a truly remarkable experience.
Headed to Iceland?
Check out our Iceland Travel Guide in the Land of Marvels Shop for only $5!