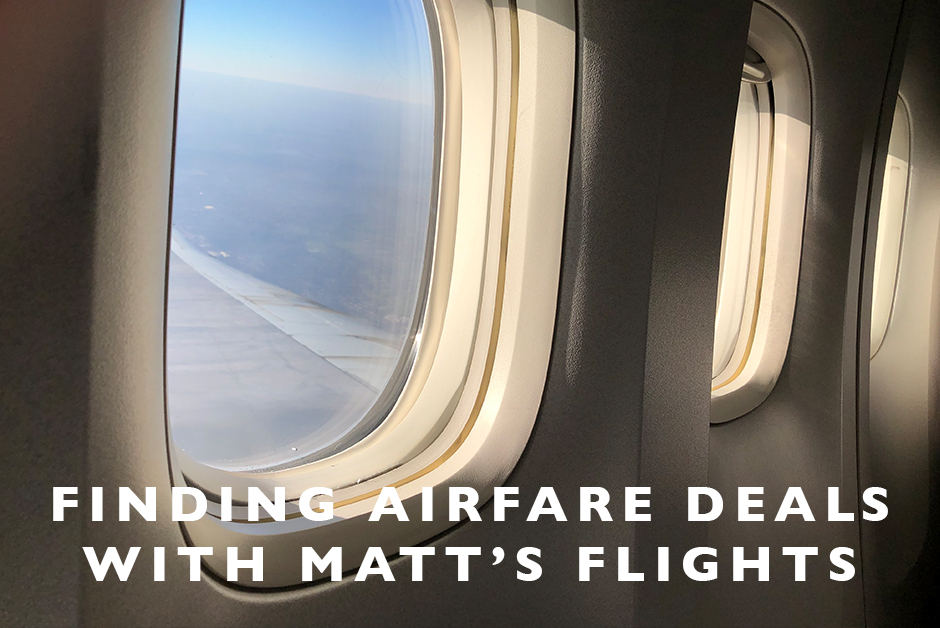 In the last year, my travel budget has been greatly reduced, mostly because we purchased a house and have been renovating it and most of our extra money has been going towards that.  However, even though my budget went down, that doesn't mean travel has to stop!  There are so many amazing ways to save money on travel costs out there and that's never a reason, in my mind, to stop traveling all together!  So when Matt from Matt's Flights reached out to me about doing a trial of their flight deal emails, I jumped at the chance.  Honestly, the most time consuming part of planning a trip is the hours I spend watching for deals online for airfare and hotels, combing through site after site to figure out the best deals.  For each trip planned, hours and hours go by trying to find good deals and most of the time, they end in either paying too much for a flight or not booking anything at all.  At the end of the day, I don't always have the time to do all of that research myself – enter Matt's Flights, an email list that sends you amazing flight deals from your general area of departure for destinations all over the world.

I've been receiving Matt's Flights emails for over a month now included in their Premium Service and I must say, I've been blown away by the prices on the flights that come in the emails.  Whether you're headed somewhere in the USA or abroad, the flight deals provided by Matt's Flights are truly incredible.
In the last two weeks alone, here are some of the amazing deals that have hit my inbox:
LAX-London – $350 roundtrip nonstop
SFO-London – $367 roundtrip nonstop
Seattle-Miami – $197 roundtrip nonstop
LAX-Rome – $691 roundtrip nonstop
Seattle-Boston – $197 roundtrip nonstop
One of the things I like most about this service, is that you get to see what the different prices are for the different airports in your area.  For example, I set my departure preference as the West Coast of the USA so I get to see flight deals from Seattle, San Francisco, Los Angeles and more, then compare the prices from each.  I also love that the emails show if the flight deal is a nonstop flight or not.  I usually will always spend a little bit more money to go nonstop if at all possible and I appreciate that Matt's Flights points out if you have to connect or if you can  go direct.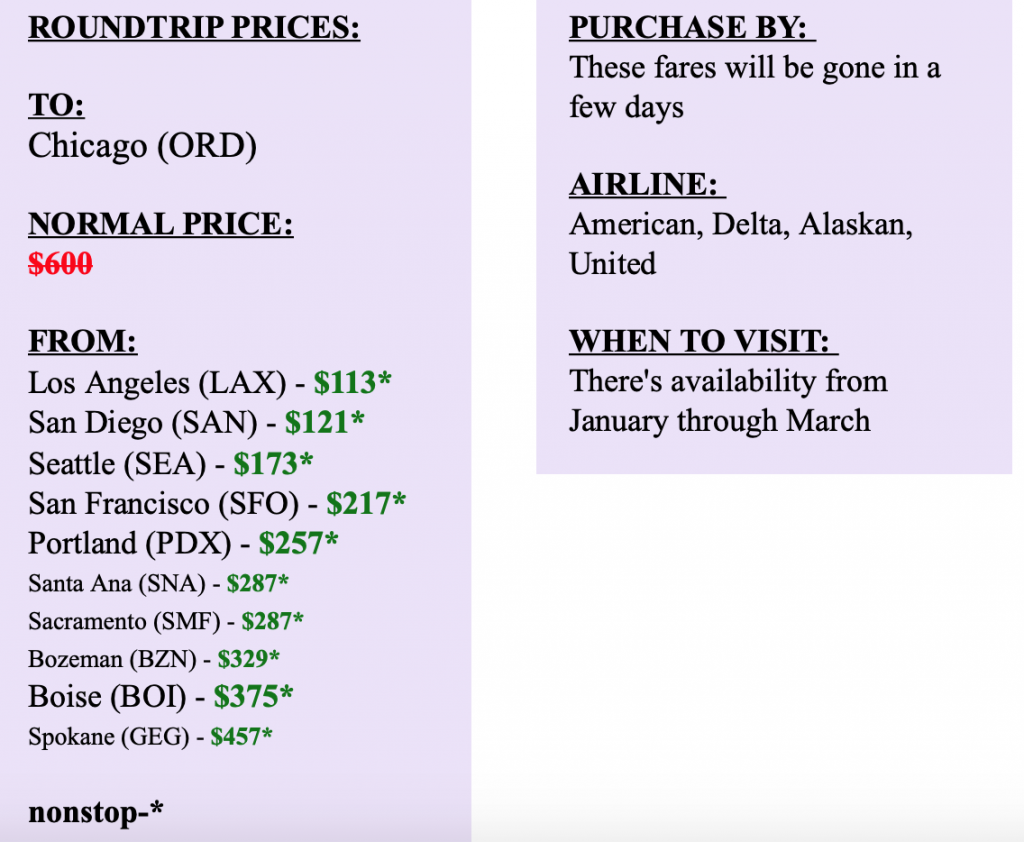 Matt's Flights offers a couple different services: the free plan or the Premium plan.  The Premium plan is $59.99 for an entire year (which honestly is a steal when you consider the savings on flights that you're getting access to) with a free 14-day trial.  With the Premium service, you also get 1-on-1 flight planning support if you want it. Basically this means you can email Matt where you want to go and you'll get specific help for finding deals for your destination.  You'll also get the very best deals emailed to you with the Premium plan.
Honestly, services like Matt's Flights are a great addition to the travel world and make it easier on us as travelers to spend our time on the trip instead of spending hours searching for the right flight deals.  If you don't really want to spend hours online researching flight deals, then Matt's Flights is perfect for you and a great way to save a little more money while still being able to travel!  Check them out and see for yourself how nice it is to have flight deals sent directly to your email.  Plus, I've also really enjoyed the spontaneity of seeing different designations come through, like hey, there's a cheap deal to Barcelona… maybe we should go!  Happy Traveling.