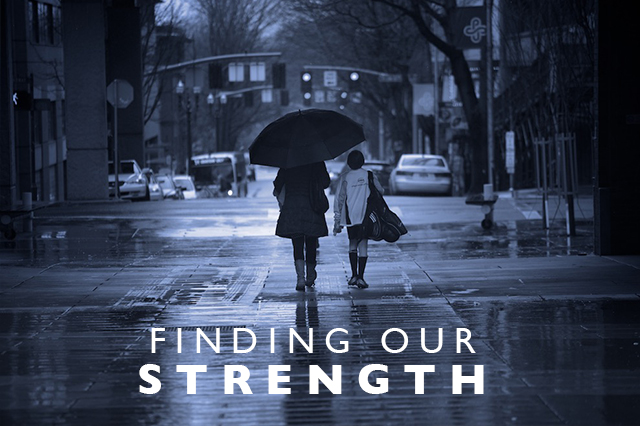 While I had anticipated continuing on with my New Zealand posts this week, life had other plans for me this weekend.  I try really hard to make sure that I post five times a week and that I'm offering real and genuine travel tips and information for my readers here on Land of Marvels.  But sometimes life happens and makes us step back and take stock of what's in front of us.
Just to give you a little insight into what the last month or so has been like in my life, it's been a little insane already and this weekend everything sort of came to be too much to keep up on other parts of my life, like this blog.  Starting about 45 days ago we started the process of buying a townhouse, which with multiple issues that have come up is taking longer than expected.  Then we are also in the process of selling our apartment which has brought it's own stresses and obstacles.  Then our trip came about full of getting sick, losing luggage and being scared for our life in the worst turbulence I've ever felt.  Then we came home to a flat tire on my car, torrential rains in Portland causing major flooding in our beloved city.  Then this past Friday we were due to drive to Seattle for Nick's company Christmas party and got out to his car early Friday morning to find it wouldn't start.  So we took my car up to Seattle and then came home Saturday evening and started dealing with getting his car fixed.  While he was getting a new battery put in his car, I ran a couple errands, during one of which my Mom called frantic that my Grandpa (who lives 45 minutes away from me) was having a stroke.  I literally dropped the items in my hand at World Market (like really literally just dropped them in the middle of the aisle) and ran out of the store and jumped in my car.  After a couple quick calls to Nick and my cousin here in the city, I flew down the freeway to Salem in the pouring rain and dark to the hospital.  Turns out it was most likely a seizure (still super scary after his stroke earlier this year), but the intensity of the whole situation was a lot to take.  He's doing much better now but after spending Saturday night and all day Sunday at the hospital with my family, I'm now sitting here Sunday night writing this for Monday morning.  Add to all this that it's finals week for me as an instructor and that I have a couple big deadlines for work projects this week and you can understand that I'm a little beaten down at the moment.
I really had the best intentions this weekend of getting all of my New Zealand posts going this week to share with you all about our adventures through the country, but I just truly don't have it in me at the moment.  I think it's important to not only share with you the highs of my life and travels, but also to be honest and that we're all just human.  We all have those moments when we rush to be there by our loved one's sides when we get that call we dread getting, when life becomes all a little too much.  We all have those moments when you feel like you might break, when the pressures of this beautiful world weigh too heavy on our shoulders and when the rain seems to literally never end.  But what this month of stresses and extremes has taught me: life is about stopping and embracing those we love, it's about stopping and smelling the (figurative) roses even when it seems like you have no time to do so.  It's about laughing even when you want to cry and putting those headphones in and just moving to a song that moves you.  It's about finding that strength inside of you that you're not sure exists and pushing through.
And so at the end of this long winded post, I hope you can understand that I'm going to take this week off of posting on the blog.  I'm going to take a breather, get through finals week of teaching, check in with family and catch up on sleep.  Especially this time of year, we sometimes have to remember we're only human and things are going to get to us and wear us down.  But at the end of the day, we can always draw that strength we need if we know where to look and at the end of the day, I have faith that we can find it.