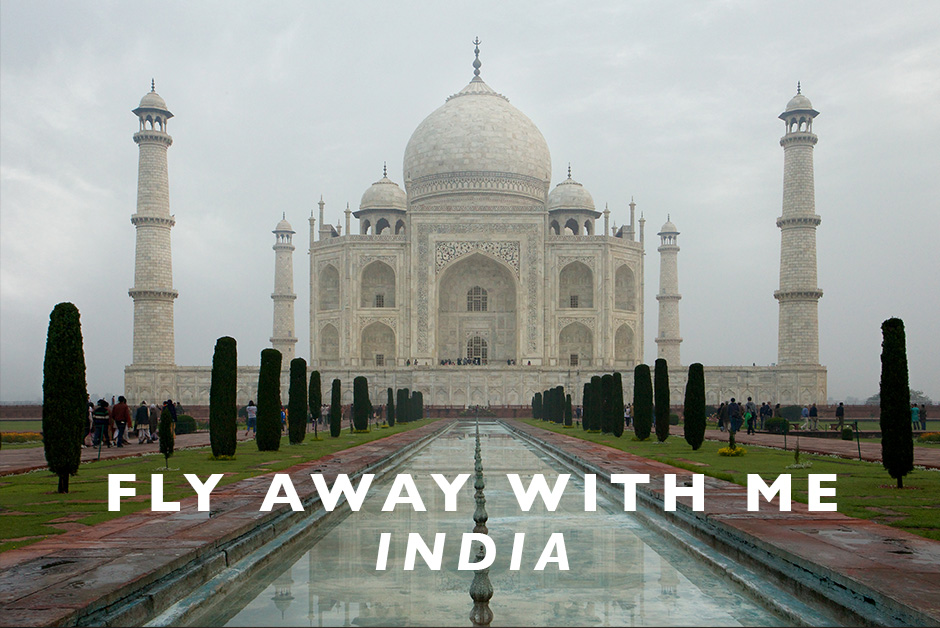 As we continue with my newest series, Fly Away With Me, next up, I'm highlighting India!  I spent some time in India as a kid as my aunt lived there for a number of years and being a fairly close trip from Saudi, we visited several times and got to explore different areas of the country.  And then as an adult, Nick and I took a trip through India a few years ago that still remains one of our favorite trips to date and every year, we're trying to make a return trip work in our travel calendar because we loved it so much.
India is one of those countries that people often generalize and loop into massive categories.  And especially in the West, India is still unknown to a lot of people and while they may know the generalizations, they probably know very little about the actual country itself and its 1.3 billion people.  India is a beautiful country, filled with amazing people, gorgeous destinations and incredible food and well worth traveling to to explore all that it has to offer!
Where it's located:
Asia
India borders Sri Lanka by sea and Pakistan, Nepal, Bhutan and Bangladesh by land.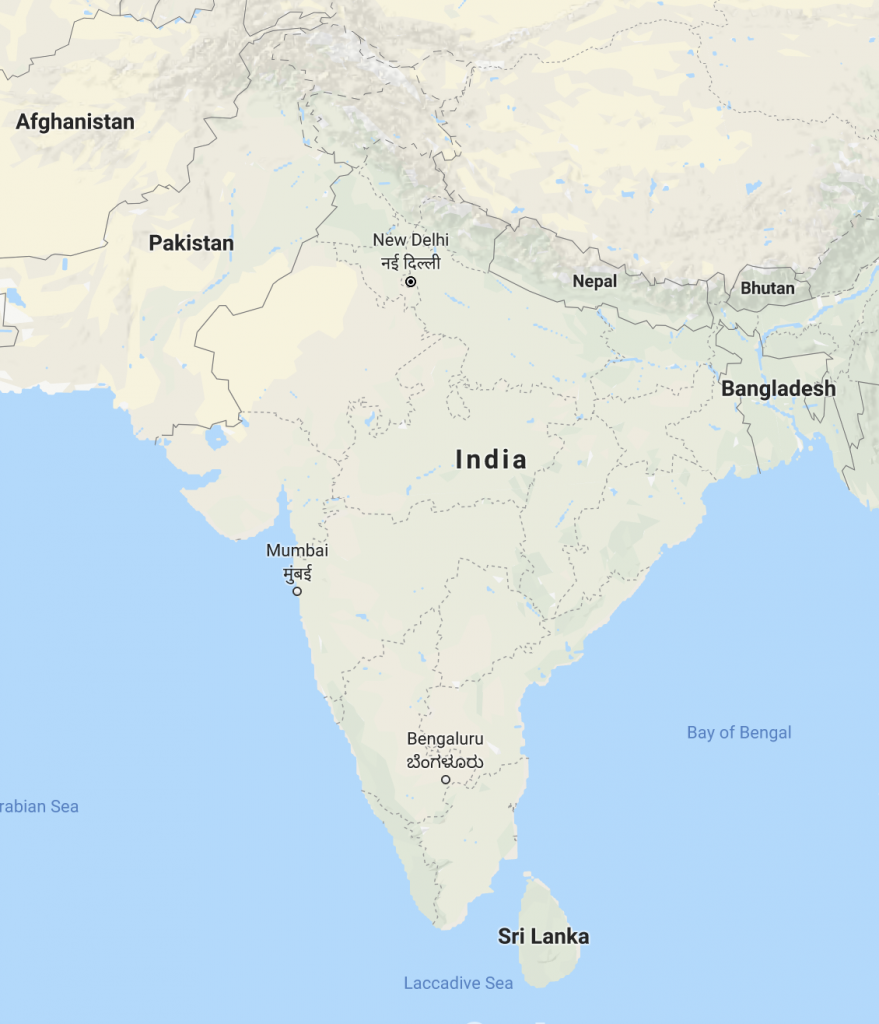 Majority Religion:
Hinduism
Minority Religions:
Islam, Christianity, Buddhism, Jainism
Common Misconceptions:
That you'll get sick by eating the food in India. Let me just preface this by saying that the food on our trip through India was the highlight of our trip and some of the best food we've ever had on any trip.  It's a common misconception that by eating the food in India, you'll be sick the whole time during your trip.  As long as you're careful and use common sense in where and what you eat, the majority of the time you'll be fine.
That all of India is basically the same.  India is gigantic and when people assume that from the South to the North of India is the same, that couldn't be further from the truth.  In the South you have jungles and in the North the landscape turns to mountains and snow.  From cities to rural areas, from beaches to lakes, India is diverse and totally different depending on where you go.
That elephants are wandering the streets.  I love elephants as much as the next person, but if you thought elephants are roaming the streets of India, you'll probably be disappointed.  While yes, elephants are used in ceremonies and weddings and for tourists, the typical cities of India aren't going to have elephants wandering around.
That the entire country of India is poor.  While yes, India has a large population of very poor people, the whole country isn't that way.  In 2012 it was estimated that 22% of people in India lived below the poverty line.  In 2011 in the United States, 14% of people lived in poverty.  While poverty may be represented slightly different in each country, those numbers aren't that far off.  Keep in mind that every large country is always going to have a percentage of people living in poor, impoverished areas.  India also has a lot of wealth and a large growing middle class which is changing how the country functions in the world.
That the country is dirty and smelly.  People often frown upon visiting India because they think all of it is dirty and smelly.  In fact, this totally is specific to where you go and what you do.  One of my favorite places in India, Udaipur, was incredibly clean and beautiful.  India is huge and has a large population, similar to places like New York and LA, some places in India are going to be a little bit well worn than others and that's the same in so many places in the world.
That traveling in India is dangerous.  I spent a lot of time in India as a kid when my aunt lived there and have since traveled back through the country with Nick as an adult.  And while there is crime in certain places in India like any large country in the world, overall, India is a safe place to visit as long as you follow common sense.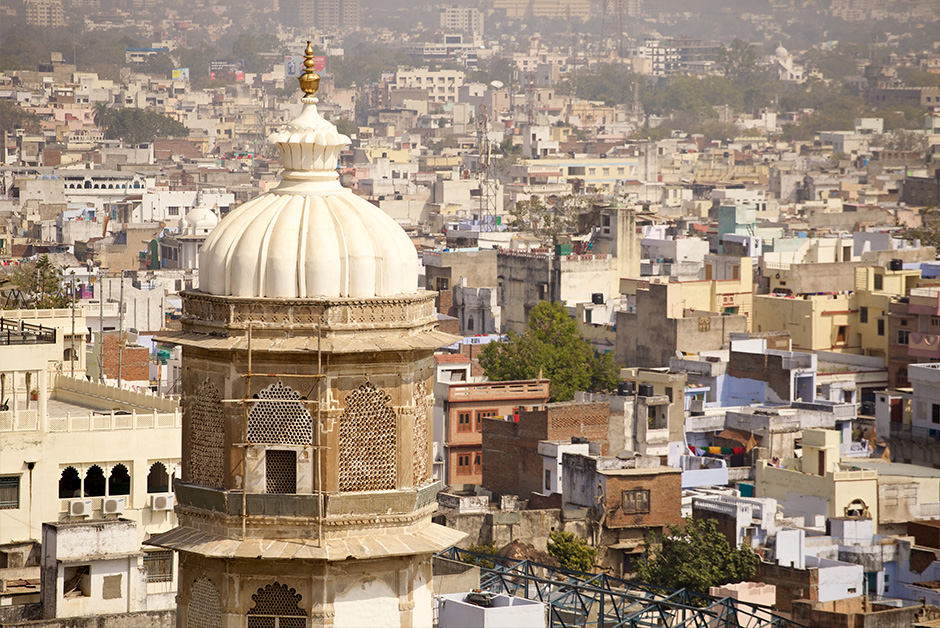 Do, Eat, See:
DO: Visit all the temples | Buy all the trinkets and home decor goods | Explore the local landscapes
EAT: Aloo Ghobi filled with potatoes and cauliflower | Chicken Makhani for a lucious sweet buttery chicken | All the Naan you can get
SEE: the Taj Mahal | Udaipur's beautiful lakes | the metropolis of Delhi or Mumbai
Why you should visit:
India is one of my favorite countries that I've visited to date and can't wait to get back to this amazing country.  From the colors to the scents to the textures, India is bursting at the seams to enjoy and devour. A trip to India will change your life for the better, I promise!
Traveling to India?
See all of my posts on the country here!