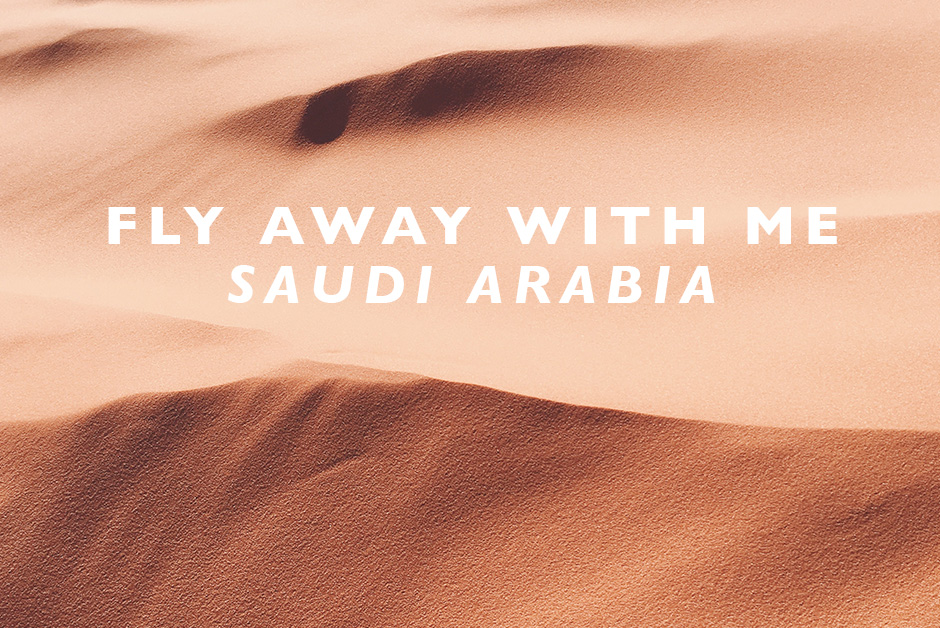 For my first installment of my newest series, Fly Away With Me, I figured that I should begin with a country that is often very misunderstood and one that means a great deal to me personally – my birthplace and childhood home: Saudi Arabia.  I was born in Dammam, Saudi Arabia and spent 11 years of my life in the Kingdom of Saudi Arabia.  Every childhood memory I have took place there and I remember my childhood fondly.  I spent my formative years hearing the Call to Prayer from the mosque and eating schwarmas in the side streets of Rahima.
My birth country is one that often elicits many types of responses from people when they find out about my time there.  I'm often shocked by some of the responses and recently speaking to someone, upon hearing about my time there, was asked "wow, but wasn't it dangerous and scary?"  To be honest, I wasn't sure what to say.  I wanted to say, have you seen the statistics on how dangerous the United States is (based on recent statistics which lists the United States as not even in the top 10 safest countries in the world).  I wanted to say, what makes you say that?  Is that solely based on the knowledge that some of the 9/11 highjacks were from Saudi?  Is it that the news and media often paints Saudi Arabia as a chaotic Middle Eastern country similar to the likes of Iraq?  Whatever the reason, that mindset is what paints many countries in the Middle East, like Saudi Arabia and others, as completely different than they are in reality.  Therefore, in an effort to expand horizons and educate ourselves about other places in the world, today we're covering a country that holds a very dear place in my heart and the country that raised me among the sand dunes of the Middle Eastern deserts.
Where it's located:
The Middle East
Saudi Arabia borders Yemen, Oman, the United Arab Emirates, Qatar, Bahrain, Kuwait, Iraq and Jordan by land.
Majority Religion:
Islam
Common Misconceptions:
That everyone in Saudi Arabia is extremely religious. Just because the Kingdom of Saudi Arabia is a conservative Muslim country, doesn't mean everyone is overtly religious.  In fact, it's pretty similar to in the US or in Europe, where the majority of people are somewhat religious or affiliate themselves with a certain religion and then you have a smaller percentage that are overtly religious and live by that day in and day out.  Most Saudis identify as Muslim, but that doesn't mean they are trying to convert every Westerner they meet.
That Saudis hate Westerners, particularly Americans.  This misconception couldn't be further from the truth.  The majority of Saudis actually love Westerners and Americans and never in my life living in Saudi Arabia for 11 years or spending a lot of time with students of mine here in Portland who are Saudi, have I ever had someone from Saudi Arabia express a hatred toward me or any other Westerner.  Of course you have outliers, like every country does, but in general I have never experienced anything remotely close to this sentiment.
That women are looked down upon and not free to live the life they want.  While the dynamic of men and women may be different in Saudi Arabia, that is not to say that women aren't free to choose the life they want or how they want to live.  I have known many very strong minded Saudi women in my life and all of them are proud to call themselves Saudi and are proud to be a woman in the Middle East.  And while some of the laws are a little antiquated when it comes to women in Saudi, so much is changing (and has changed over the past several years) that even the parts of the dynamic between men and women that might be a little behind other areas of the world are truly changing for the better.
That Saudi Arabia is not safe.  Someone said to me not long ago when they found out I was born and raised in Saudi Arabia, "that must have been scary!"  And it's not the first time I've gotten that response.  The truth is that Saudi is actually a really safe country to live in or visit.  In 11 years of living in the Kingdom, we never had any issues with safety.  In actuality, I had an idyllic childhood and never once in my time there did I ever feel unsafe in my surroundings.
That everyone rides camels.  Again, I can't tell you how many times people say this to me and it just goes to show you that learning about other cultures, about not assuming the worst about them, is vitally important.  No, not everyone rides camels in Saudi Arabia.  Yes, some Bedouin tribes do still live in remote desert villages where they may ride camels every now and then, but no one is jumping on their camel and riding him to work.
That the Kingdom of Saudi Arabia is all sand.  Saudi Arabia is a modern, progressive country with huge cities and small towns like everywhere else in the world.  And while yes, most of the country is desert, Riyadh and other major Saudi cities are huge metropolises with skyscrapers, modern conveniences and state of the art technologies.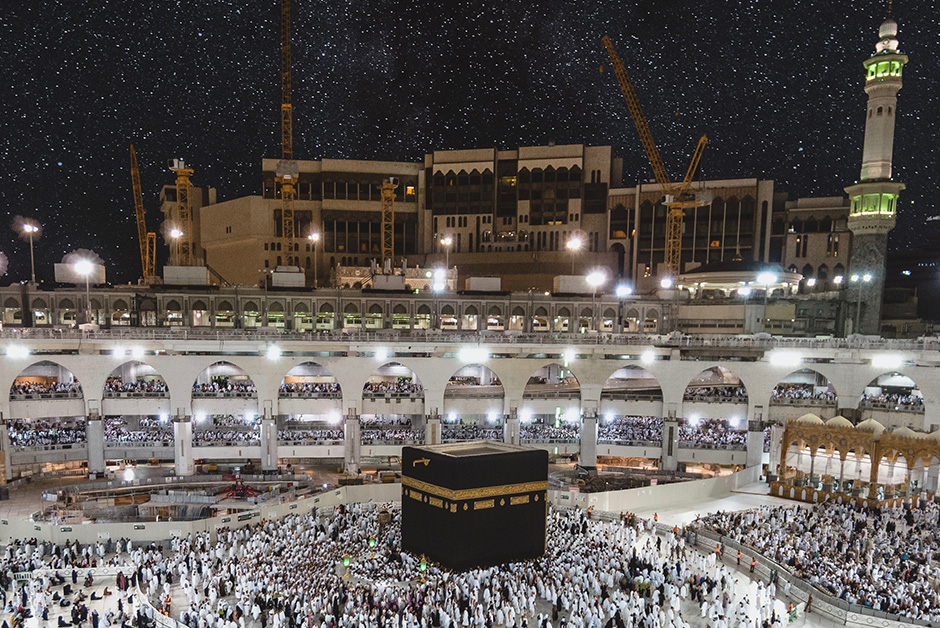 Do, Eat, See:
DO: Visit a camel market | Shop in the Saudi gold souks | Wander the streets of Riyadh | Marvel at the Call to Prayer
EAT: Schawarmas from a street vendor | Fresh Dates | Fresh Falafel | Arabic Sweet Bread
SEE: Open desert sand dunes as far as the eye can see | Marvel at the many intricate and gorgeous mosques | Take in the gorgeous open beaches on both sides of the country
Why you should visit:
Saudi Arabia is a country brimming with possibility, gorgeous countrysides and a unique view of the world.  The country is one that touched me deeply during my time there and I can't say enough good things about!
Photos via Heather Shevlin Izuddin Helmi Adnan
Interested in reading more about my childhood in Saudi Arabia?
See all of my posts on the country!