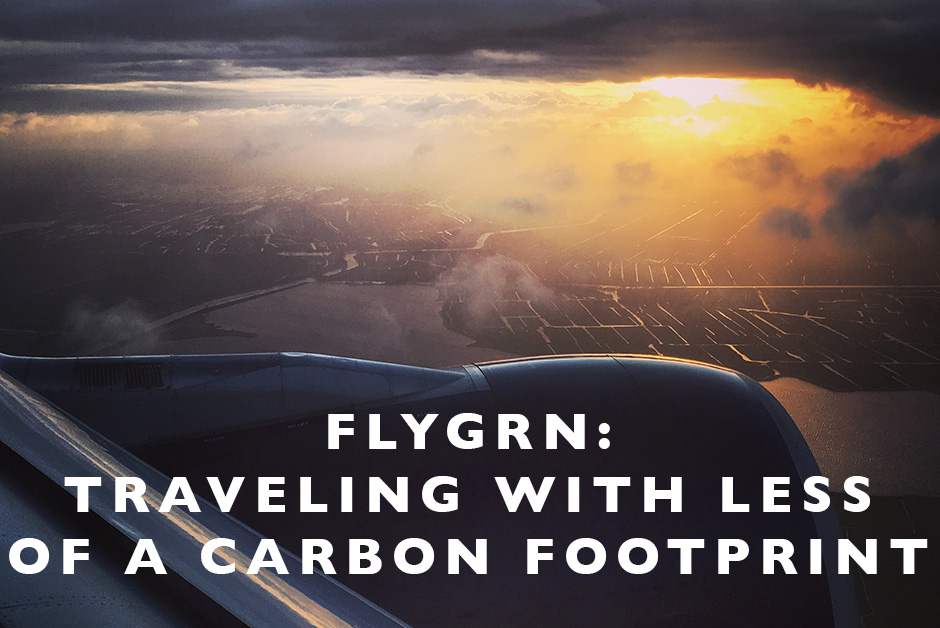 As much as I love travel and jumping on an airplane bound for someplace far away, the reality is that flying and car travel is actually really harmful to the environment.  Unfortunately in this point in the world, the harmful affects of climate change and manmade global warming are really starting to show and as citizens of the planet, we need to start being more mindful of how we live and what we do to help in the fight against this rapid and huge challenge facing the next generations.
Did you know that the tourism industry is responsible for one tenth of the world's carbon emissions?  Yea, me either until reading a recent article on the subject.  So when FlyGRN reached out to me to partner on this post today, I actually really jumped at the chance.  I'm a big believer in doing all we can for the environment and as an avid traveler, that means I need to really look at all areas of my life and see what I can do to offset the carbon footprint my life creates.
The amazing thing is that there are so many ways to be "greener" or to have a smaller carbon footprint in all areas of your life and without a ton of added stress or changes to your routine.  It's all about being educated and understanding what's happening to the Earth and then each doing our part to combat it in our own lives.  That's why FlyGRN is such an amazing opportunity and something I'm really excited to introduce to my readers.  FlyGRN is a travel website search engine where you can search and book flights just like you would on Orbitz or any of the other search engines, but while doing so, it's possible to (partially or completely) offset the emissions of your flight.  FlyGRN is able to do this because the website gets a fee for each sold flight and they use that fee partially for offsetting the booked flights.
You won't pay more for your flight and in just booking through the website, your flight's CO2 emissions will be offset with green energy somewhere in the world!  With so much as stake for future generations, it's vitally important we start being more sustainable in all walks of life, but for us travelers, there is already something we can do to help combat the carbon footprints we leave behind while traveling the globe.  So the next time you're booking a flight, head on over to FlyGRN and see if you can book that amazing trip and also help the planet a little bit too.  Remember that the best thing to do is to know all you can about how your travel is impacting the planet and if possible, use alternative forms of travel to help combat carbon emissions but if you're planning a longer trip, FlyGRN is a great solution for eco-travel options.
This post was written in collaboration with FlyGRN but as always, I do not promote anything that I don't believe in.