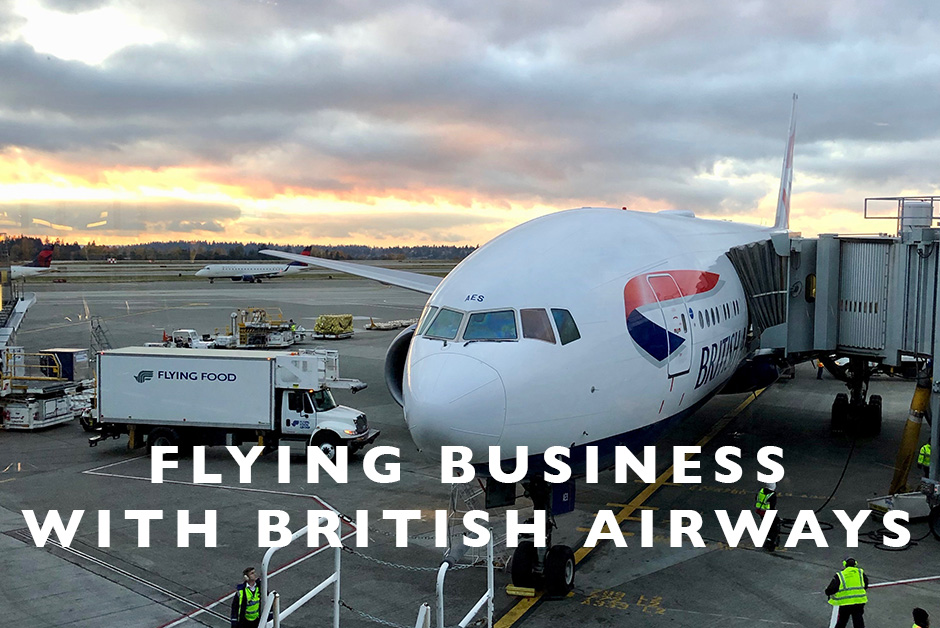 Last year, I had an excess of Alaska Air miles so when booking our flights for our November trip to the UK, I had enough for us to fly Business class on British Airways from Seattle to London.  While I'm not one to shell out actual cash for business class seats, if we can get them on miles, it makes the trip so much easier and more comfortable.  So we flew from Seattle on BA and here is what we thought.
LOVE
Easy to Sleep – There is no doubt that flying business or first class makes travel that much easier and one of the ways it does that is to let you have a pretty good rest on your flight to start fresh at the other end at your destination.  We left Seattle around 7pm and arrived in London the following day around Noon so it was the perfect flight to sleep on and get a good nights' rest.  The pods on this particular flight did have some issues (see below), but overall we definitely got a way better sleep than we would have in Economy seats.
Priority Boarding – It's always nice to be the first on the plane and get everything settled, not having to fight the crowds to board and when flying BA business class, the boarding process is a lot nicer than flying economy.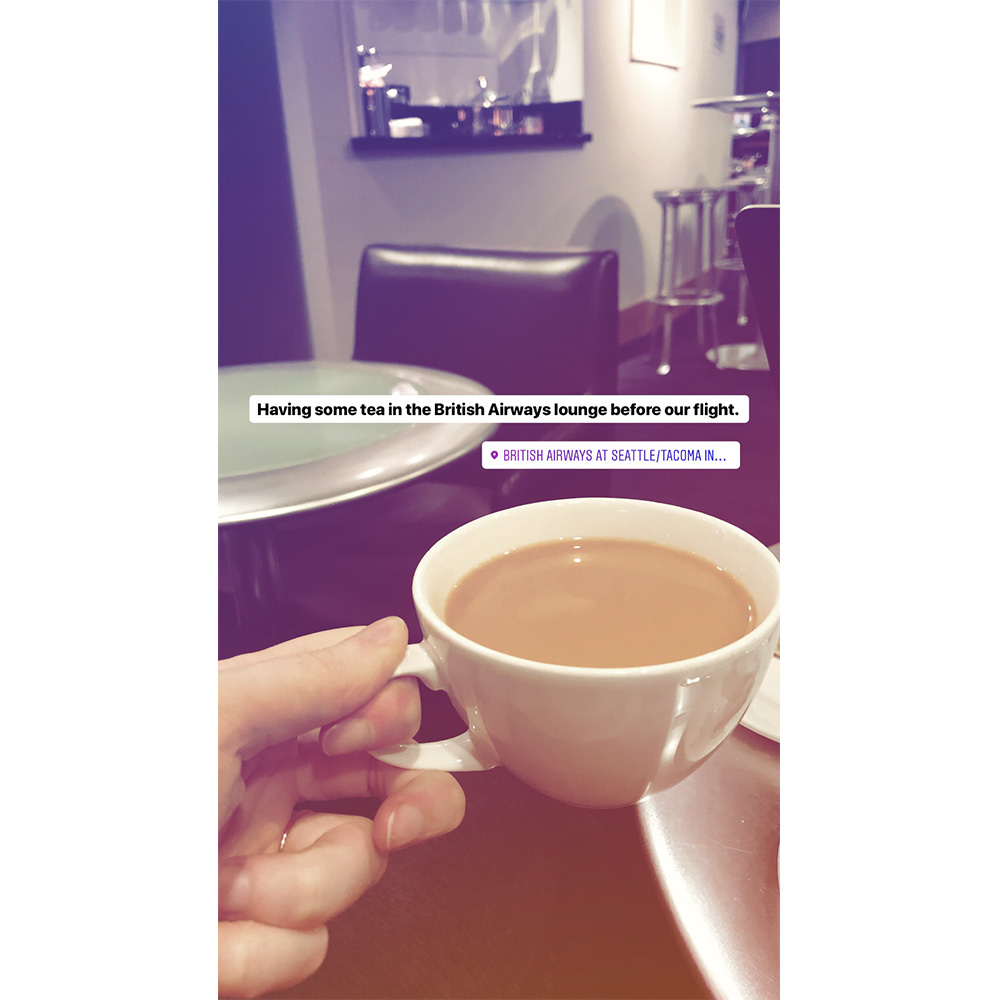 Lounge Access – In Seattle's airport, we had a couple hours before our flight and had free access to the British Airways lounge because of our business class tickets.  We sat in the lounge for a bit, had some food and tea and it definitely makes the airport experience a little nicer.  The Seattle lounge for BA is nothing too special but still is a nice addition to flying business class with the airline.
DIDN'T LOVE
Had to Step Over Neighbor – So we had a few issues with the business class pods on this particular BA plane in general but the main one was that as everyone was sleeping, if you wanted to get up out of your pod, you had to step over the person next to you which made it a little awkward and uncomfortable.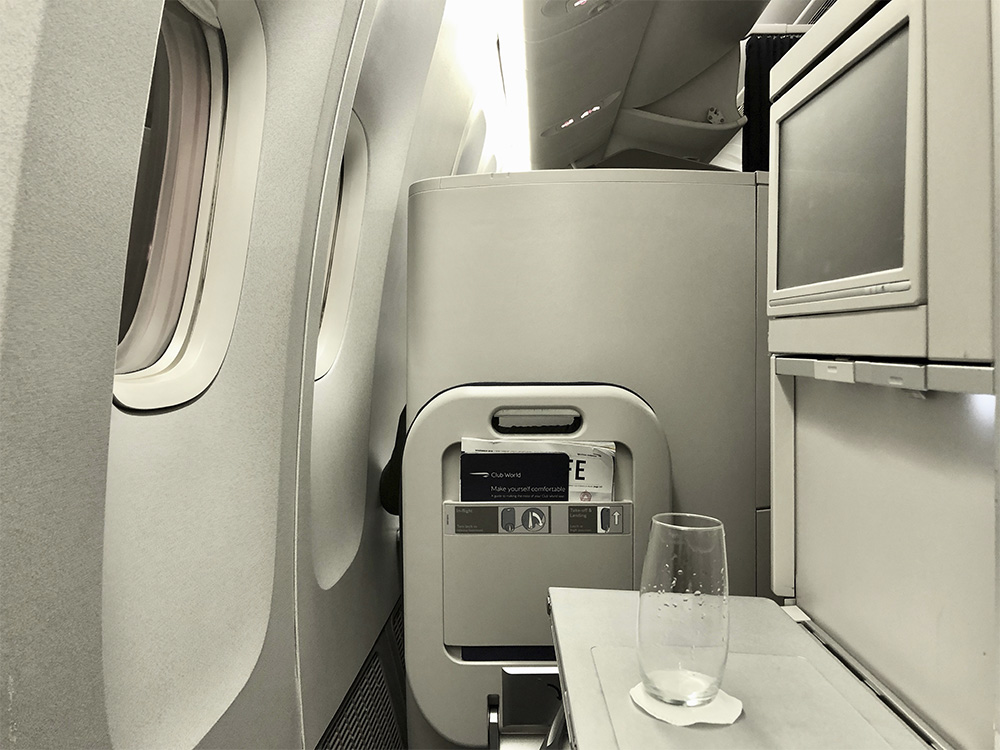 No Storage in Pod – There was also no storage space for anything in our pods like my purse or Kleenex or anything like that which I've generally had in Business class on other airlines.
Very Narrow Seat – We remarked multiple times how the seat itself wasn't much wider than a normal economy seat, it just had the extra length.  And while that's nice, I'd expect a little bit bigger seat in general when flying business.
FINAL THOUGHTS
Overall, we paid for this flight on miles and as I've found most times in the past when we've flown business class on miles on other airlines, while yes, it's very nice to fly more comfortably, I don't think I'd pay the over the counter pricing for these seats.  If I can book them on miles, then great.  But I wouldn't pay thousands of dollars to fly business, particularly on British Airways.
For more Airline reviews, check out our archives!