Four Seasons Sydney – Sydney, Australia
When we knew we'd spend our first night of our Australia, New Zealand and Bali trip in Sydney, I knew I wanted to make sure and have a great view of the Sydney Harbor from our room.  When I started looking into it, I found a few hotels that had views of the Harbor and the Opera House from their room in The Rocks area of the city.  After a little bit more research, I found the Four Seasons had the best prices for the best views around.  And so, I booked us a room with a Harbor view at the Four Seasons Sydney and it did not disappoint!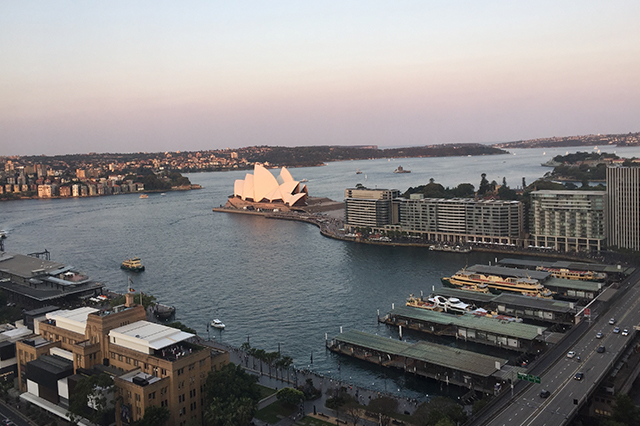 LOVE
Location – Located in The Rocks area of Sydney, this hotel is close to the Opera House, the Sydney Harbor Bridge and the ferries.  It's also convenient for the Airport Link train which takes you directly to Circular Quay and only a block from the hotel.
Views – When I booked the room, I upgraded us to a harbor view room for only AUS $50 more which was more than worth it.  We had views out over the Opera House and the Harbor Bridge and it was worth every penny!  And add to that the lovely gifted champagne we received, which we sipped in our window seat overlooking this insane view and it was even better.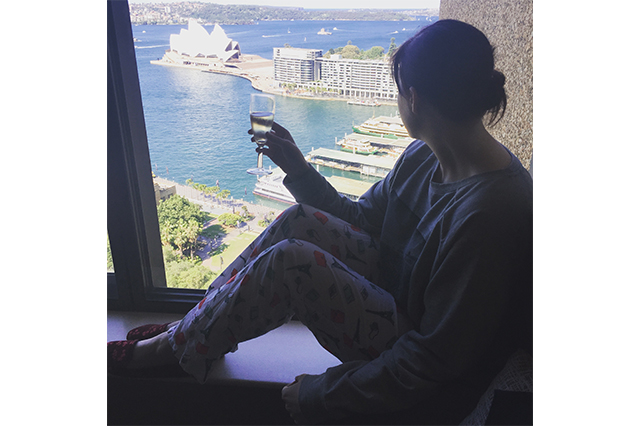 Service – As they are known, the service at this Four Seasons property was wonderful!  We really only encountered staff in the lobby but they were so helpful and wonderful to work with.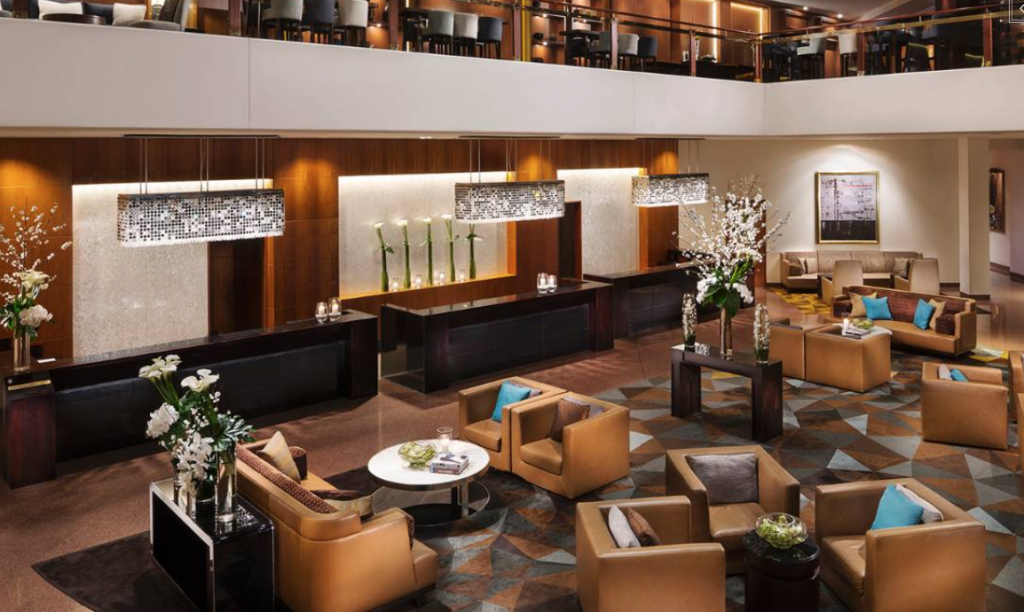 Early Check In – We were able to check in around 10am the morning we arrived, which was so helpful after getting off a 15 hours flight from the US.  It was so great to be able to shower, unpack and get our bearings before heading out to explore the city!
Price – For a Four Seasons property, the rooms were really inexpensive for what we got.  I'm not sure if it was the timing of my booking or the exchange rate but our room was incredible and well worth what we paid for in my opinion.
DIDN'T LOVE
Nothing!- The entire experience was fantastic!
TIPS
Book a Deluxe Harbor View Room– If you're staying here for the view (which you should!), make sure to upgrade to a deluxe harbor view room, you won't be disappointed!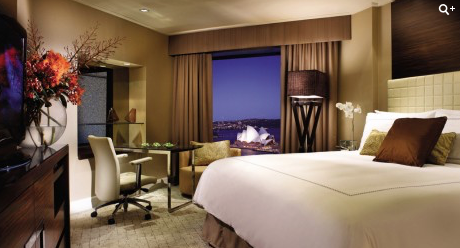 Airport Link drops you off just a block away – Coming from the airport, you can take the Airport Link train to Circular Quay for about $17 per person and it drops you off just a block away from the hotel which is so convenient.
Traveling to Australia?
See all of my posts on Australia!