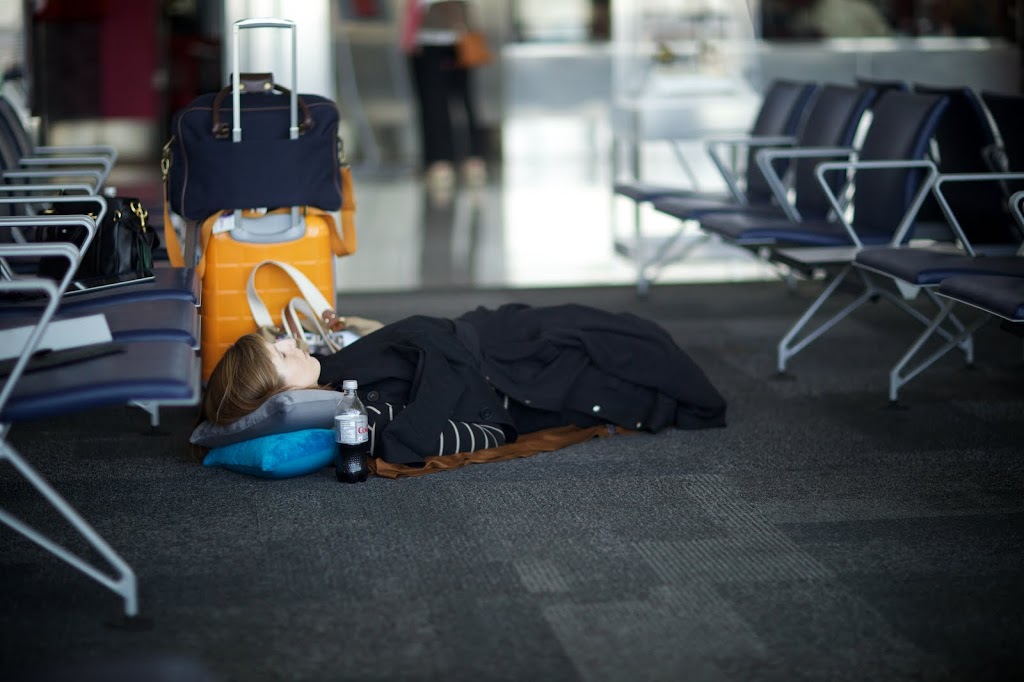 Firstly, let me just say that our trip to Rome was not a pleasant one and many lessons were learned for future travel. I have traveled around the world on hundreds and hundreds of flights and flown thousands and thousands of miles from the time I was a small child living overseas and I have never in my 25 years had such a horrendous travel experience as I did last week on our way to Rome.
We flew Air Canada (which I would never fly again after this experience with them) and have never met more unhelpful customer service in all my flying. From the people in the airport in Toronto, to the flight attendants, it was not a good look for the airline. To start out our trip, we flew from Portland (at 7am in the morning which I won't ever do again either) to Toronto. The day started with a little boy spilling coffee all over my leather purse, we found out after we'd already been up and headed to the airport that our flight was delayed an hour with no apparent reason, all the staff and plane were there waiting too. Finally we get to Toronto and upon arrival we find out that the Toronto airport that particular weekend was having severe delays due to the Transportation people there in the security areas on strike or something to that nature. So because of this, security lines were taking about 3-4 hours to get through, so people were missing or late to their flights, so the flights were all delayed leaving, so there weren't any open gates for incoming flights, and hence, we sat on the tarmac for an hour waiting for a gate upon our arrival in Toronto. Not a fun morning to say the least… if only the rest of our trip was that bad.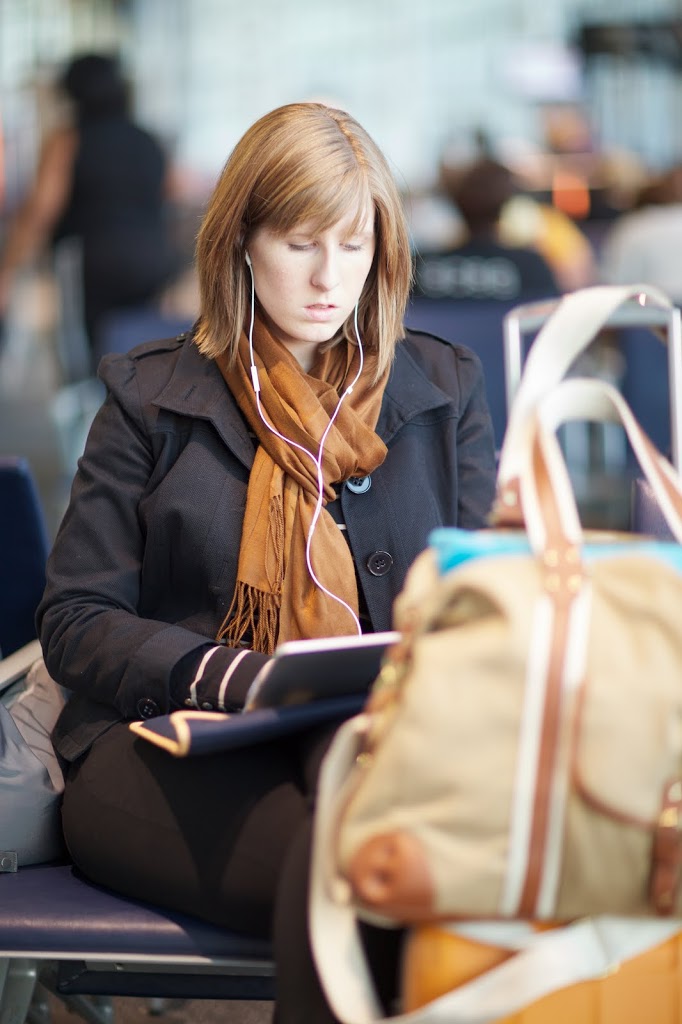 Upon arrival in Toronto, we had about a 4 hour layover until our next flight to Rome, again on Air Canada (which by the way, another tip, make sure you know who is operating your flight as I had originally booked this as a Lufthansa flight and it turned out it was, but "operated" by Air Canada). So we got some lunch at a place ironically called "Casey's" (a place that we didn't know at the time we would end up frequently during our long stay in Toronto), and then headed to our gate with a couple hours to wait before our flight. We got to our gate, set down our stuff and just rested for a while, reading and watching stuff on our iPads. Within that two hours before our flight, our gate ended up being changed 4 times and each time, the group of us waiting for the flight would get up when we heard the announcement (which the first 2 times there wasn't even an announcement, I just happened to check) and move all our stuff to the new gate. Well finally after the 3rd change, they figured we hadn't been through enough that day and moved it directly back to the farthest gate away, the one we had all originally been at 2 hours earlier. It was ridiculous to say the least.
So finally, we start boarding and by this point we're exhausted. We'd been going since 5 in the morning and were very ready to get on the plane and be on our way to Rome, to arrive in Rome at 10:45 am the following morning. We got on the plane in our seats, and ended up very "luckily" with three seats to ourselves. We couldn't believe our luck after the day we'd had and figured our luck must be turning around… wow were we wrong. We backed out of the gate, ready to go and after sitting on the tarmac for a while, we started to wonder what was going on. In short, we sat for over 4 hours on the tarmac in Toronto (until after midnight) while they attempted to fix a broken engine (lovely I know) and then when they finally fixed that after 3.5 hours, then they decide to tell us that while they were fixing the engine, they found a major air conditioning leak that would take a few days to fix and that they'd let us know what they were going to do next. Finally, after another 45 minutes of them figuring out what to do, we finally pulled back into the gate and they told us that the flight was canceled, that it would be rescheduled for 11am the next day, to keep our boarding passes as we would use those the following day and that our luggage would be automatically transferred (which always makes me nervous). They said that when we got off the plane, they had agents (ha, they could only ever muster up 3 agents that night, which says a lot about the airport, to help 250 angry passengers) waiting to arrange hotels for us for the night. Nick and I immediately thought that we should try to get on another flight somewhere to Europe, Heathrow or Charles de Gaule and then try to connect to Rome, instead of getting a hotel, then waiting for the flight tomorrow and missing basically a whole day in Rome. So we got off the airplane after 4 hours of only being served water 1 time and no snacks or anything else and made our way back into the terminal close to 1am. And then of course, we waited in line for another hour at least before we spoke to the agents. In the meantime, I caught one of them quickly and asked where I should go to try to get on another flight to Europe to connect and she literally laughed at me, and told me that Toronto doesn't have any flights leaving after 9pm at night. Ok, really? Toronto is supposed to be a major hub isn't it? Even our little Portland flight has more activity going on after 9pm than Toronto… totally ridiculous and not to mention, what kind of customer service agent laughs at an angry passenger and customer at 1am after we've sat for 4 hours on the tarmac?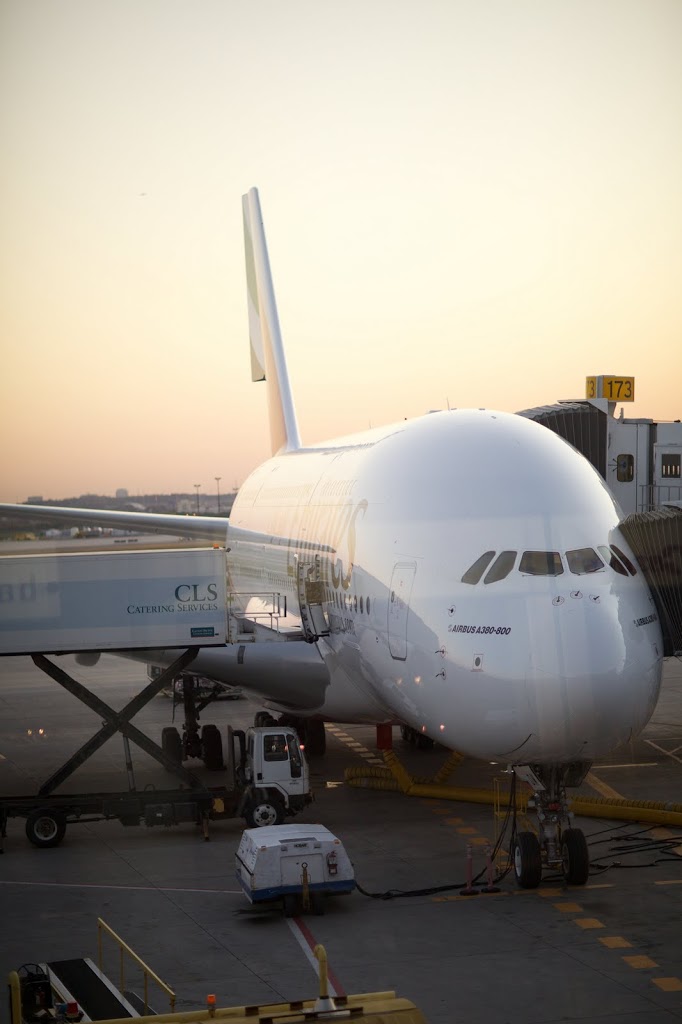 So in short, we waited and waited and waited in line, finally to get a hotel near the airport. The hilariously ridiculous part of this as well was that we were starving, as we had eaten earlier in the day, but expecting to have dinner on the plane. By the time we got off the plane, the airport was all but shut down, no food open, nothing. Then the agents gave us "9$ vouchers for dinner at the hotel" which we thought would be fine and figured even if a restaurant was open we could get room service with it. When we checked in, the girl told us that dinner had closed long ago and there was no food anywhere in the hotel at 1am. So we went to sleep hungry, mad and frustrated. The other lovely part of this was, since security lines were taking so long, we were told to be back at the airport at 8am for an 11am flight the next day. Well, knowing that the rest of the advice the Air Canada people had told us that day was pretty bad, we decided we should be there at 7am, so by the time we got to sleep around 3am, we had to be up again at 6am to get ready to take the shuttle back to the airport to be there at 7.
After a very very very short night, we were back at the airport. We got immediately in the security line, got to the checkpoint where they looked at our boarding passes and told us that we couldn't use the boarding passes from the night before (like we'd been told multiple times) and that we had to go back to the Air Canada check in and go through that line to get new boarding passes. Very mad, we made our way back there which had a line, no joke, curled way longer than any Disneyland line I've ever seen. We walked up to an agent standing randomly, doing nothing and told him our ordeal and what was now being asked of us. He, without any sympathy whatsoever, showed us the line and told us to wait. By then my frustrations were sky high and I frankly told this agent that we weren't waiting in another line, and what our other options were. After helping us with nothing, finally Nick saw an open kiosk with no line and we hurried over there… going through the whole process again and printing new boarding passes and heading back to security. The only helpful person we encountered the entire time at the Toronto Airport, was the lady in the security area which let us go back to the front after we got our new passes. Not that it really helped that much as we waited in security for a total of 2 hours before getting to the final checkpoint and through to the gates.
We had also found out in this time that they had changed our departure from 11am to 10:30am without an announcement or anything, if I hadn't been checking my phone, we wouldn't have known. Again though, not that it really mattered, as then we finally get through to the gate area and we check the screens and there's our flight, DELAYED. At that point, it was like either laugh or cry or yell at someone. Luckily we choice to laugh and sat down in a neutral gate area in the middle, knowing the fiasco of moving the gates of the day before. Anyways, eventually, we did end up leaving around 1pm and I never want to return to the Toronto airport in my life.
This experience with both Air Canada and Toronto was the very worst experience I've ever had flying. I figured that this story was such a joke with everything that went wrong and the horrible ways it was handled that it would be a good lesson for people to hear. I will be contacting Air Canada and the Toronto Airport this week and telling them what I thought as well. From now on, to be truthful, I would never recommend Air Canada to anyone after how they handled all of this with us, nor would I ever fly through Toronto again.
In all of this, the whole time I kept saying and thinking, I totally understand that things happen, that airports have issues, that planes have mechanical problems, but my issue with all of this is the way it was handled, the way the agents spoke to us and the promises made, the items that should have been done for us that weren't. I also know, based on websites I've found, that even in Canada, if you're on a plane for longer than 90 minutes on the tarmac, they are required to serve beverages and snacks more than one cup of water like we got. And if you're in the US, the laws are much stricter. I think it's very important to be aware of our rights as passengers because in situations like this, we must be able to be compensated for the airlines' wrong doing.
All in all, many lessons were learned and hopefully other people can also learn from our experiences. All I know is that on the way home, I was so thankful that our reservations took us on Continental Airlines to NEwark and not back the way we came… that I don't think we could have handled.
Traveling to Italy?
Check out my archives for more posts on Italy!