Grand Hyatt Incheon – Incheon, South Korea
208 Yeongjonghaeannam-Ro, 321 Baekbeom-ro 910 beon-gil, Jung-gu, Incheon, South Korea
On the way to Myanmar, I flew to Asia with my parents and we stopped for the night in South Korea.  As we had a layover of about 20 hours, we got a hotel for the night for the three of us right near the airport in Incheon and decided on the Grand Hyatt.  We really enjoyed our stay and if you're looking for a great airport hotel without having to go all the way into Seoul, this is a fantastic choice.
LOVE
Modern Design – The hotel is fairly new and the design is modern and very elegant.  It was really a nice high end hotel, especially considering it's basically an airport hotel.
Location – It will take you about 15 minutes to get to the hotel from Incheon airport which is really convenient.  If you would be going into Seoul, that would be at least an hour, so this is a great alternative to stay close to the airport for convenience.
Large Room – As I was with my parents, we booked a suite with a large living area and kitchen.  It was really nice to be able to spread out with three people and each have our own areas for our 20 hour stay.
Comfortable Couch – As my parents slept in the bedroom, I took the large couch and I will say, it was actually really comfortable to sleep on!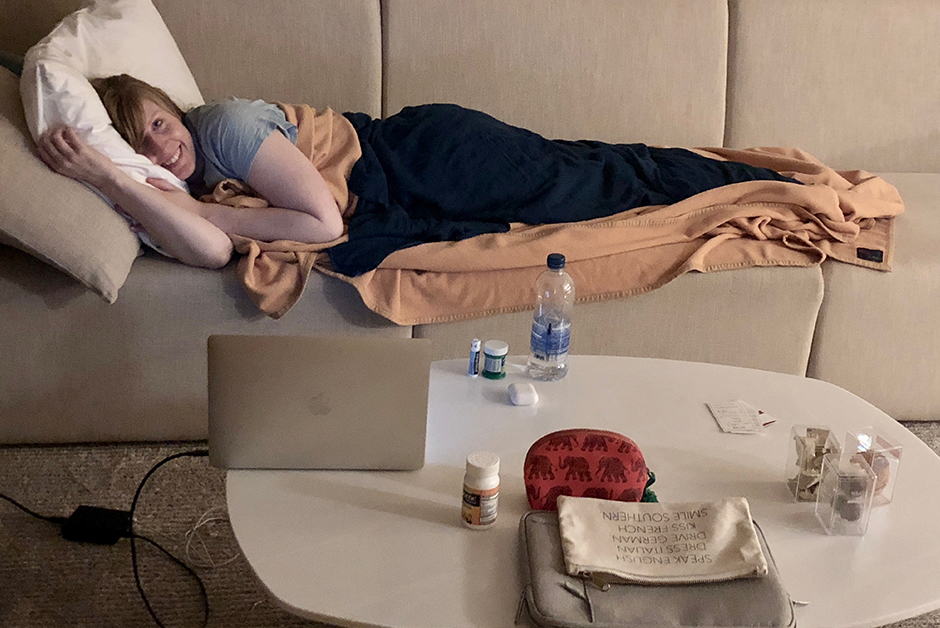 Breakfast – The breakfast buffet included in our room rate was excellent and had a ton of different options, both Asian and Western.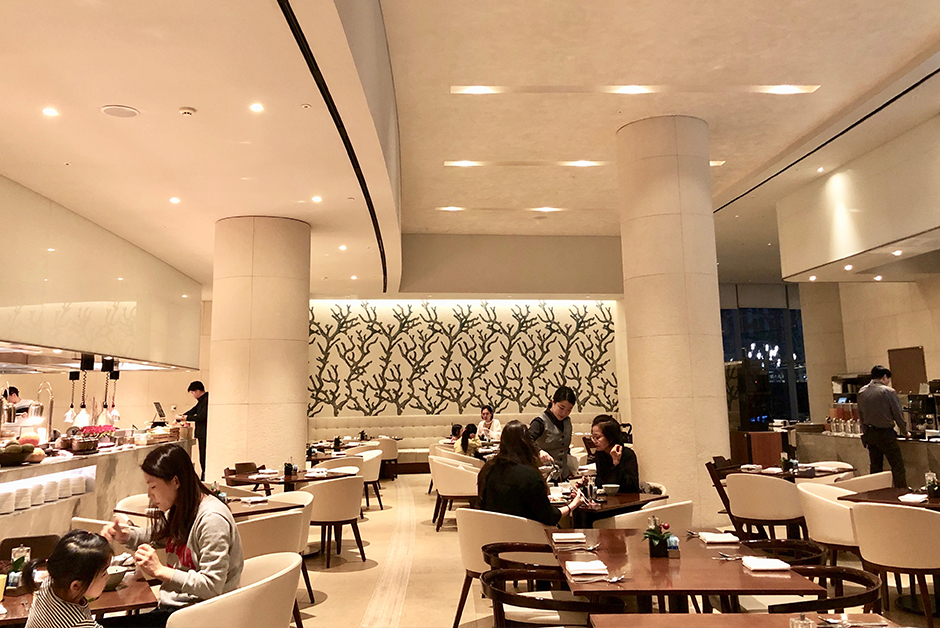 DIDN'T LOVE
Wifi was Slow and Hard to Connect at Times – I did have some issues with the wifi during our stay, with it not connecting all the time.  Often, if was also slow and didn't allow for great connectivity.
NOTES TO KEEP IN MIND
There is a free shuttle but if you arrive after 10pm, you'll need to take a taxi for about 20,000 won.  I would suggest having some Korean won with you before you arrive, just in case you need to take a taxi to the hotel. Otherwise, the shuttle information and where you can catch it can be found on the hotel's website depending on which terminal you arrive into.
Ask for late checkout if you need. As our flight didn't leave until the evening, we were able to get late checkout at 2pm which made it really nice to lounge around the hotel instead of the airport for a long layover.  Ask the front desk and they'll be happy to help if they can.
Traveling to South Korea?
See all of my posts on the country!