Hampton by Hilton London Gatwick – London, UK
North Terminal, Longbridge House, Gatwick RH6 0PJ, United Kingdom
On our way home from our trip to the UK, we were flying out of Gatwick Airport and in an effort to save a little bit of money (hello crazy expensive London hotels) and to be able to sleep in a bit and walk right into the airport before leaving, we decided to try staying at Gatwick directly.  The Hampton by Hilton was in the terminal we were flying out of with Iceland Air and overall, was a super easy and worthwhile spot to stay and I would highly recommend it whether it's a quick night in London or you're just flying through.
LOVE
Location – There are several hotels at Gatwick so be sure to check which ones are in the terminal you need.  I chose the Hampton by Hilton because it was directly located within the terminal building that we were flying out of which made it so so easy.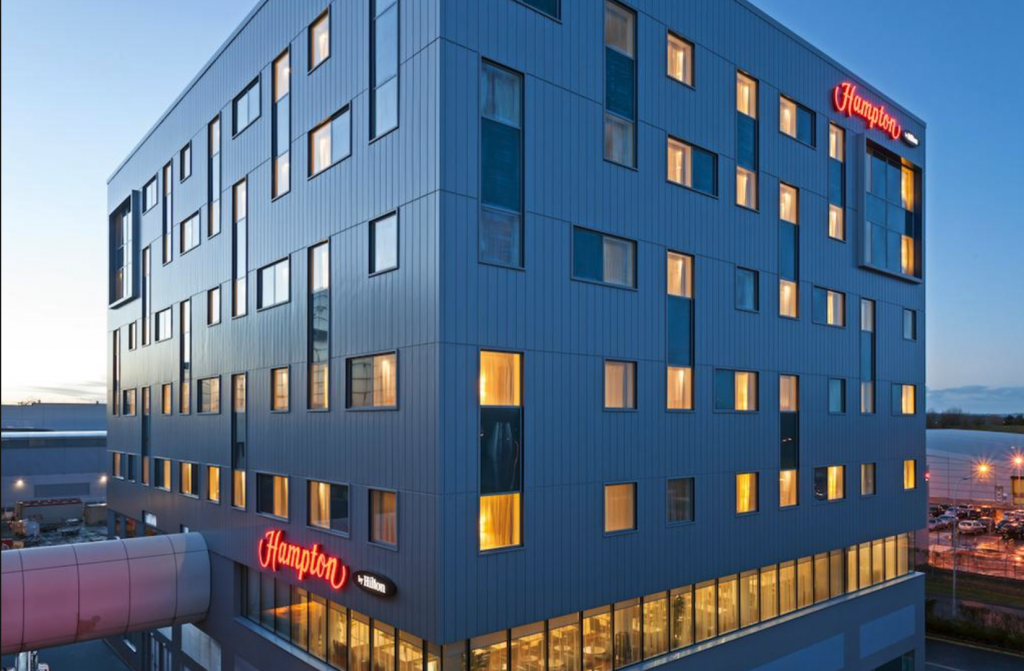 Quiet – While you might think an in-terminal airport hotel would be noisy, it wasn't the case at all with out stay.  I actually remarked several times that I couldn't believe how quiet it was!
Design – The hotel is modern and simple but had just enough of a design to make it stand out.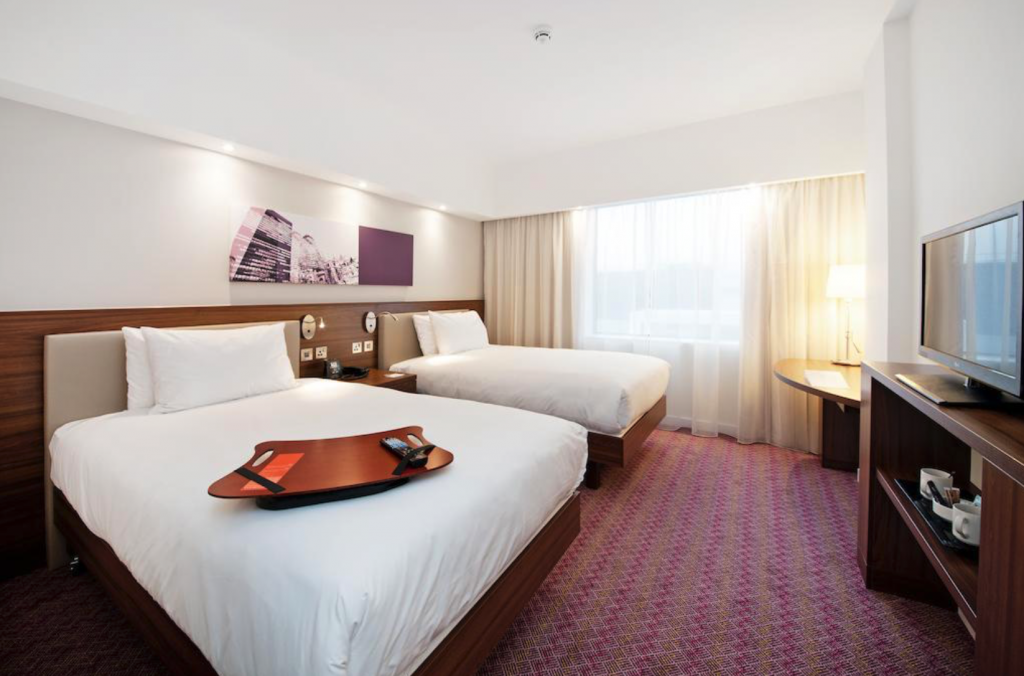 Food – We had a light dinner at the hotel and the food was really great.  We also had breakfast there the next morning and the breakfast buffet was a large spread with great hot and cold items.
DIDN'T LOVE
Nothing! – If you're looking for an airport hotel at Gatwick, I'd highly recommend this one.
NOTES TO KEEP IN MIND
Not Great Signage in Gatwick –  It took us a bit to find the hotel after taking the Gatwick Express out from London to the airport so be sure you know which terminal it's in and follow signs for the North terminal first, then you'll see signs for the hotel itself.
All hotel photos via.
Headed to London?
Check out our London Travel Guide in the Land of Marvels Shop for only $5!