Hampton Inn White River Junction – White River Junction, Vermont
104 Ballardvale Dr, White River Junction, VT 05001
After spending the day in Grafton and Woodstock, Vermont, I was trying to find us a place to stay that night nearby before driving North to Stowe the following day.  And while hotels in Woodstock are really expensive, I found a good deal in nearby White River Junction, only about 20 minutes from Woodstock and right on the highway for easy access.
LOVE
Close to the Highway – The hotel is literally 2 minutes from the highway which made it super quick and easy to get on and off the road when driving around Vermont.
Easy Access to Woodstock and Hanover – We spent the day in the Woodstock area in Vermont and went to dinner in Hanover, New Hampshire.  Both towns are only 10-20 minutes away from the location of this hotel which made it super easy to explore the area.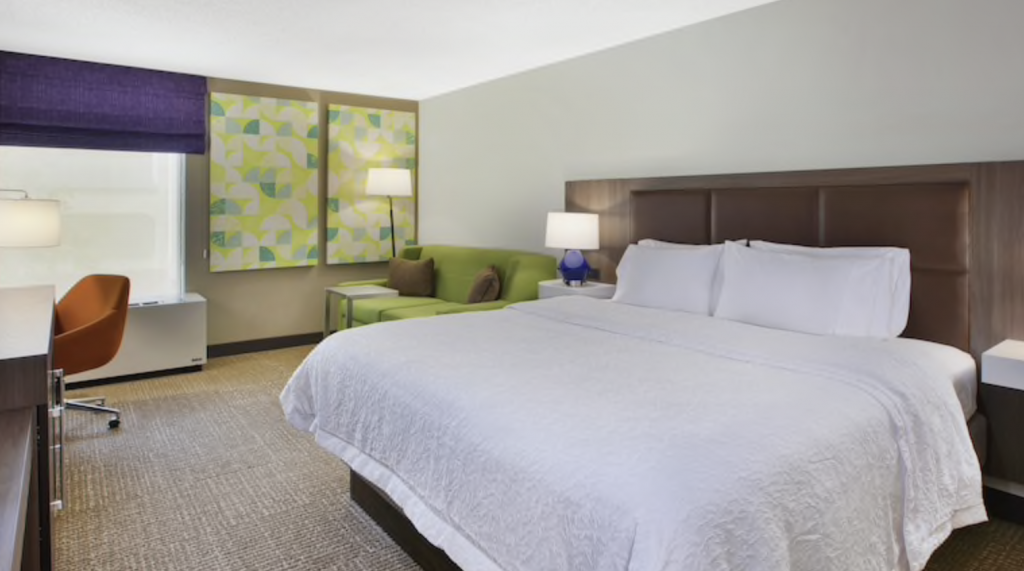 Nice Updates and Decor – The hotel had modern decor and updates which made it comfortable for our stay.
DIDN'T LOVE
Odd Check In – The lady checking us in made a huge deal about us booking through a third party (Hotels.com) which is odd considering that I almost always book my hotels through a third party and never have an issue.  It just made the check in process odd and just unnecessarily hard.
Bad Breakfast – Nick stays at a Hampton Inn in Kent, Washington a lot for the work and the free breakfast is always really good.  This Hampton however, the breakfast was terrible.  The eggs looked like water, there were about two other food options and the fruit looked terrible.
NOTES TO KEEP IN MIND
Perfect for a one night stay but there isn't much else here. For the location and only a one night stay, it worked for us.  There isn't much else in this area though so unless you're using it like we did as just a base to sleep, you might want to look elsewhere.