Hilton Los Angeles Universal City – Los Angeles, USA
555 Universal Hollywood Dr, Universal City, CA 91608
The Wizarding World of Harry Potter at LA's Universal City has long been on our wishlist for travel and we finally made it happen this January.  I had looked into it many times in the past and knew we'd probably want to stay in the park itself to make it easier and found that there are only two hotels within Universal City – the Hilton and the Sheraton.  Upon further investigation, the Hilton looked like it had been renovated more recently than the Sheraton and therefore I chose to stay there.  In the end, it was super convenient and while a little overpriced (because it's in the park), we were happy with our stay at the Hilton.
LOVE
Location – You can't beat the location for this hotel which is right across the street from Universal City and the theme park.  It was super convenient for us to walk across and walk back to the hotel multiple times per day.  We were able to go into the park when it opened, go back to the hotel mid day and rest a bit and then go back later that night because we were so close.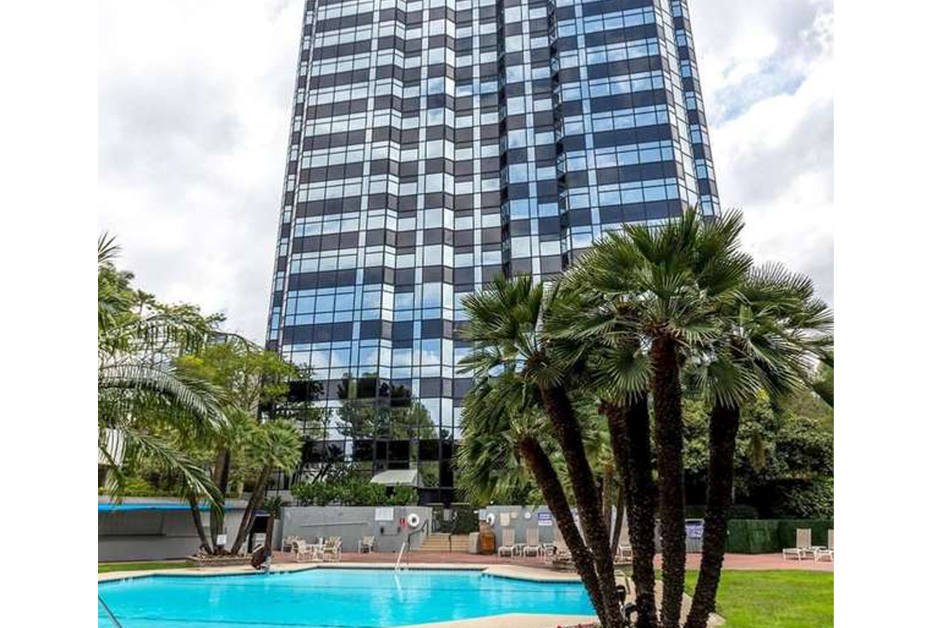 Peet's Coffee – All the food at the park is super overpriced and the restaurant hotel was also, but there is a Peet's Coffee inside the Hilton which was a great lower priced option.  We did breakfast both days at Peet's to save some money and not fill up too much before heading to the park across the street.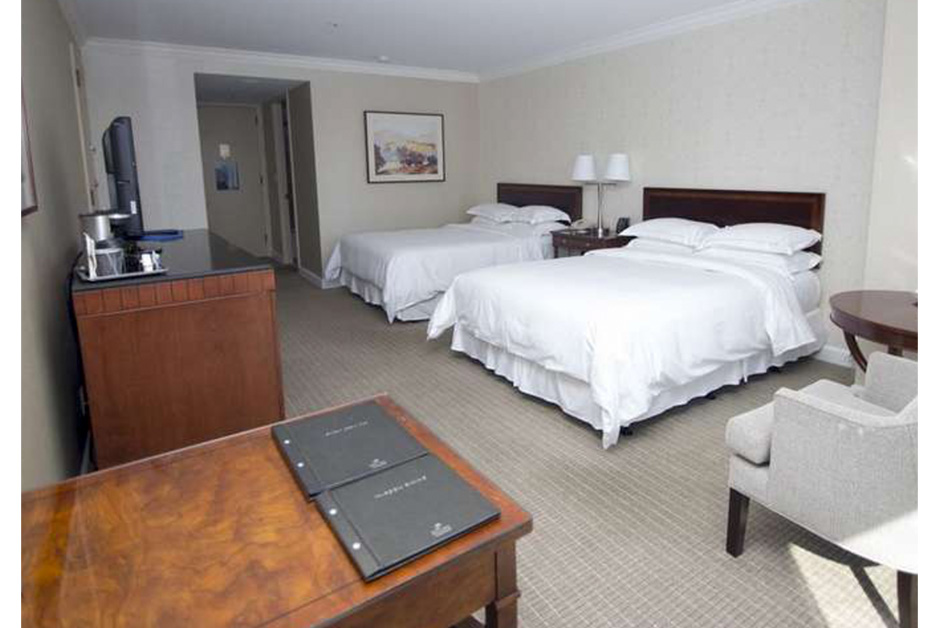 Comfortable Room – The room was large and comfortable and had lots of space for luggage.
DIDN'T LOVE
Wifi – We stayed on LTE most of the weekend because the wifi was terrible in the hotel.  It didn't matter to us too much because we only had our cell phones and LTE worked great, as well as being at the park most of the time, but it is worth noting.
NOTES TO KEEP IN MIND
Parking will set you back $40 per night –  We didn't rent a car this trip because we were just going to be based at the park so we took a Lyft to and from LAX to the hotel.  If you don't though, the hotel charges $40 per night for parking so be sure to budget that in.
The Hotel is about an hour drive from LAX –  In no traffic, it took us about 45 minutes, in traffic, well over an hour to get to LAX so be sure to give yourself driving time to get from LAX to the Hilton at Universal City.
All hotel photos via.
Looking for other ideas to do in Los Angeles?