Hotel Indigo – Rome, Italy
When we decided to give Rome another go this trip, we knew we wanted to stay in a very different area than we did last time.  Our first trip there, we stayed right near Termini station, and while we liked our hotel, the location was in the heart of tourist areas and therefore, we didn't get to experience the true essence of Roma.  But, we did know from our first trip that we loved the area around the Pantheon and Piazza Navona, so when I started doing my research for this follow up trip, I only looked in that area.
I also had another prerogative when finding a hotel for our 2 nights in Rome, I wanted to use my Sapphire points on my Chase credit card, so finding a hotel I liked that both fit within our ideal area and one that was offered on the list of hotels to use my credit card points, I landed on the Hotel Indigo and we loved every minute of our stay there!
LOVE
Location- The location of this hotel is incredible.  10 minutes walking to the Tiber River, to the Castel Sant'Angelo.  10 minutes walking to the Piazza Navona and 15 to the Pantheon.  25 minutes walking to the Colloseum and only about 15 minutes to Trastevere.  We didn't need public transportation or taxis at all during our stay (other than to the airport and back) as everywhere in central Rome was within a half hour walking from the hotel.
It's also on a charming little cobblestone street which is a very local and genuine area which added a lot to the charm of the hotel and Rome during our stay.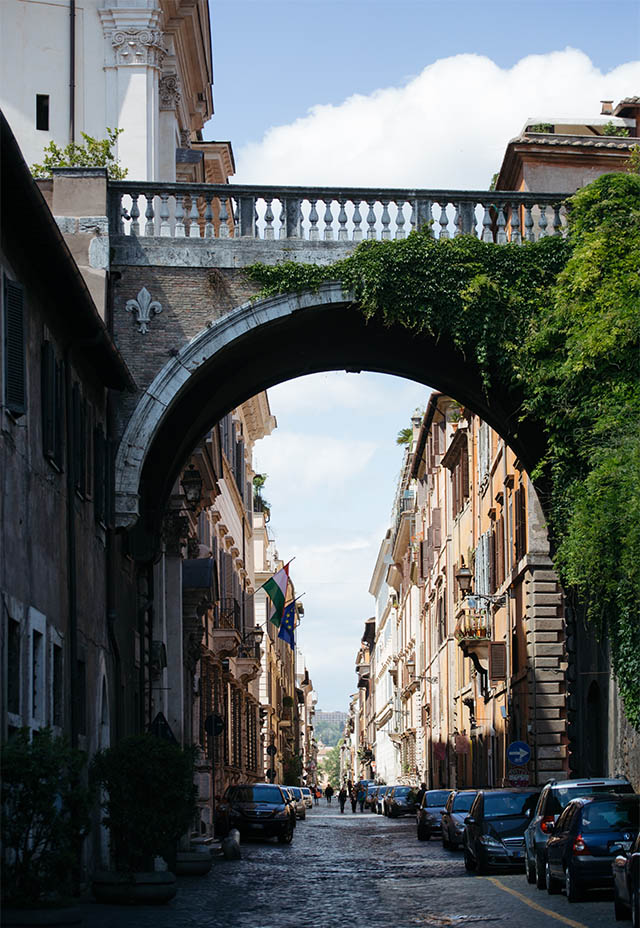 Good Layout – The room wasn't huge but was laid out well, with nice large windows, lots of places for us to put our luggage and a decent sized bathroom.  I particularly liked the bench at the foot of the bed for a place to put luggage.
Charm – Due to the location, the Hotel Indigo is already in a charming area of Rome.  Then add to that, the charming decor and mint colored finishes in the rooms and I loved the charm and uniqueness of the hotel.
Bed was really Comfortable – We slept really soundly during our stay and thought the bed was very comfortable.
DIDN'T LOVE
Late Cleaning in our Room – One thing that kind of annoyed us was that we left the hotel around 9am our first morning there and returned around 2:30pm and our room still hadn't been made up.  We really wanted to relax and take a nap, but as soon as we laid down the maid service came.  It would have been nice to have had this done earlier.
TIPS
Have the Address Pulled up on your Phone for Taxis – Coming to and from the airport, you'll probably take a taxi to the hotel.  Make sure you have the address pulled up on a paper or on your phone to show the driver as they probably won't know the hotel by heart.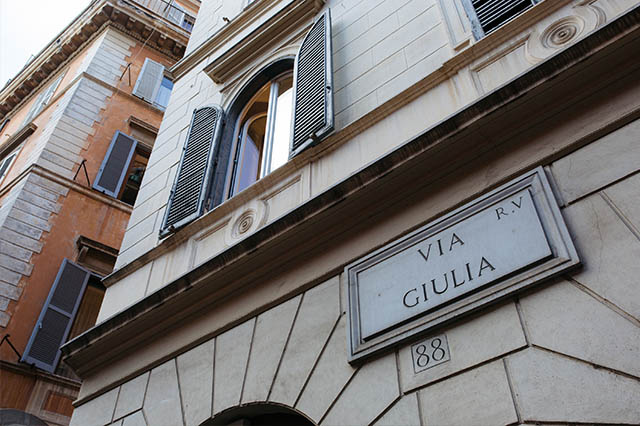 Use the Hotel as a Base to Walk Everywhere –  We walked the entire time in Rome to all the places we wanted and everything was really convenient from the hotel.  Use this hotel as a base to plan your Rome excursions around and you'll have a great trip!
Traveling to Italy?
Check out my archives for more posts on Italy!