Hotel Monaco – Seattle, Washington
A few months back I started looking into a weekend in December that Nick and I could drive up to Leavenworth, Washington for some Christmas festivities.  After finding out it's only about a 2 hour drive from Seattle, we decided to just stay in the city for Friday and Saturday night and make a day trip out of it.  So I reached out to Kimpton and we booked our stay for the weekend before Christmas at the Hotel Monaco in downtown Seattle and couldn't have picked a better spot!
LOVE
Decor – As usual for a Kimpton property, the Hotel Monaco in Seattle is hard to beat design-wise.  The gorgeous juxtapostion of patterns and colors in the room, the lovely vibrant hallways and common areas and beautiful furniture makes this hotel feel more like home than a hotel.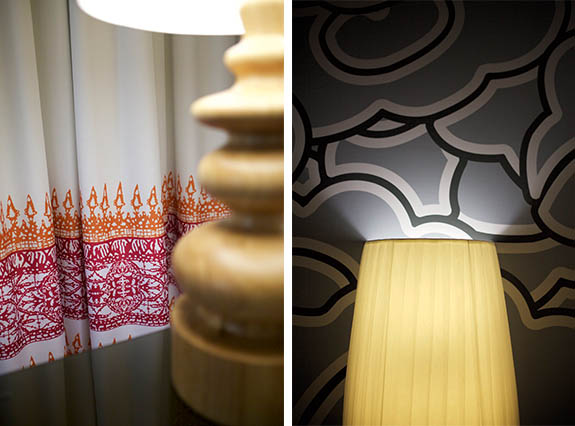 Welcome – We arrived in our room Friday night to find macarons, champagne and Perrier waiting for us from the concierge since they are aware we were coming that night.  to have that extra welcome made all the difference after a long drive.
Comfortable bed – The bed into our room was beyond comfortable and let us have 2 very good nights of sleep!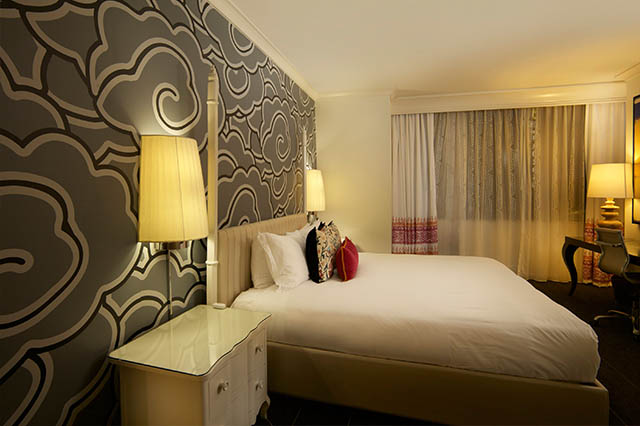 Outlets Everywhere – Another trait I love of Kimpton properties, the amount of outlets all over the room.  Our room had some next to the bed, on the desk, on all the walls…it's so nice to not have to move furniture around to be able to charge your phone in a hotel and Kimptons never disappoint in this arena!
Restaurant – Sazerac in the hotel lobby was a wonderful restaurant to enjoy while in Seattle.  We had breakfast there before our drive to Leavenworth and it was delicious.  Not to mention the gorgeous design of the interior!
DIDN'T LOVE
Nothing – There was seriously nothing I can complain about from our stay!
TIPS
Ask for a Corner Room Overlooking the Library – The famous Seattle Public Library is right across the street from this hotel, so ask for a corner room with a view of the magnificent building!
Join the Kimpton Karma loyalty program – One of the best loyalty programs for hotels out there, join the Karma program to get free wifi and $10 free from the mini bar!
Dog Friendly – All Kimpton hotels are dog friendly so if you don't want to leave your dog at home, they will be welcome here!
Land of Marvels was welcomed to the Hotel Monaco as a guest (at a discounted rate), though all opinions are my own for this review.