Hotel Oratio
42 Rue des Bernardins, 75005 Paris, France
Upon planning our Summer trip to Europe, we had a couple days in the middle of Spain and Italy that I wanted to spend in Paris.  Since it was just a short period of time we opted for a hotel and immediately, I went to go book our regular spot at Le Notre Dame Hotel that we usually stay at in Paris.  Though upon seeing how much their prices have gone up, I decided to try something new and am so glad I did.  I think after this stay, we've found our new go-to Paris hotel when we travel to the city.
LOVE
Well Designed – If you've followed my travels for any period of time, you know that I'm really specific on what I like in a hotel or apartment.  I like a well-designed space and the Hotel Oratio was beautiful and extremely well designed.  From the thoughtful storage beside the bed to the trim, everything was beautifully done in this hotel.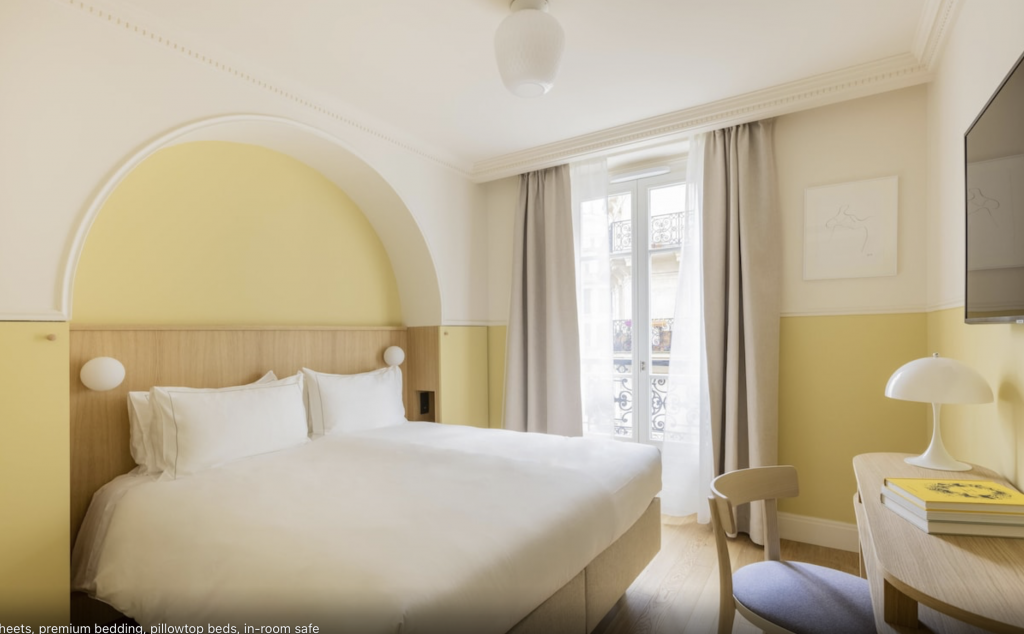 Location – I am partial to the Left Bank of Paris and generally prefer staying on that side of the Seine in the St. Germain and Notre Dame areas so this location was perfect for me.  Close to the river, easy walk to all the places I frequent when in Paris but yet a little removed from the tourist chaos and in a more local neighborhood.
Balcony – I didn't remember a balcony mentioned when I booked the hotel so it was an amazing surprise to have one when we arrived!  We enjoyed the outdoor space for photos and al fresco snacks and it was divine.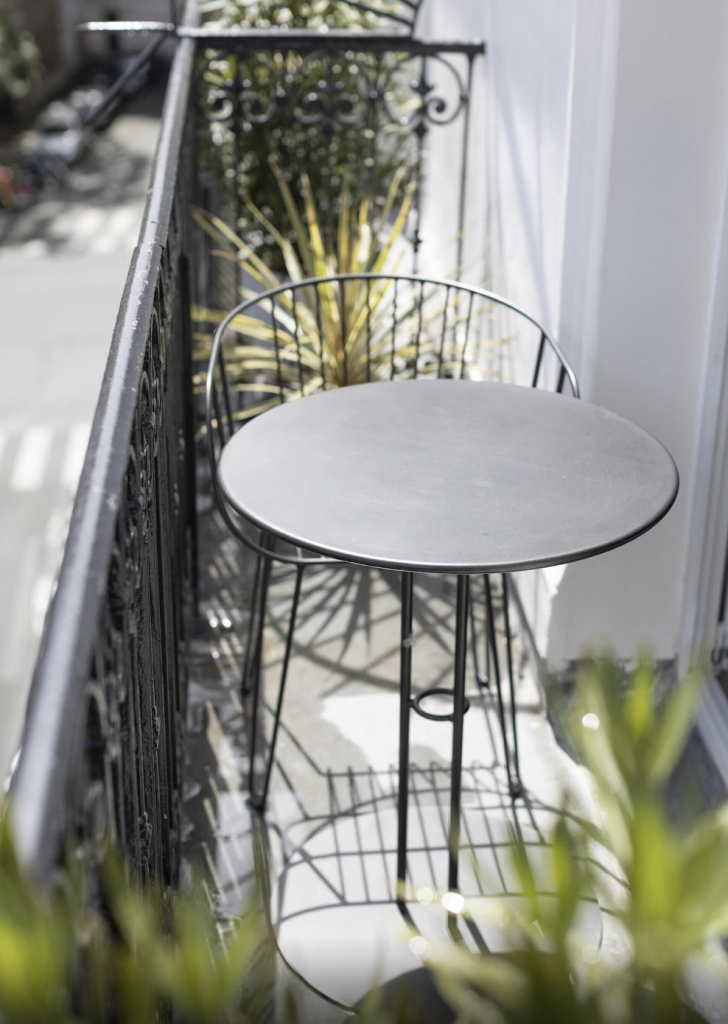 DIDN'T LOVE
Room got a little Stuffy – The AC hadn't been turned on yet in the hotel and our room got a little stuffy at night.  During the day, we had the door to the balcony open to let in some fresh air which was fine but at night it was a little hot and I would have liked to have been able to turn on the air conditioning.
NOTES TO KEEP IN MIND
Apple Maps showed the correct address but wrong location on the map, so double check.  When we arrived at the hotel, we came via taxi as the RER train from the airport was down that day and I gave the taxi driver the address.  He found it just fine via the address but on Apple Maps it was actually showing the hotel at a different location a few blocks away – so go by the address and not the Apple Maps location.
Traveling to Paris?
See all of my posts on the city!