Hotel Sacher – Salzburg, Austria
When booking our trip through Austria, I knew we would have a limited amount of time in Salzburg so I wanted a really central hotel in the city to take full advantage of our short time there.  When I came across the gorgeous old Hotel Sacher, I knew it was the perfect spot and it really did turn out to be a wonderful base in Salzburg!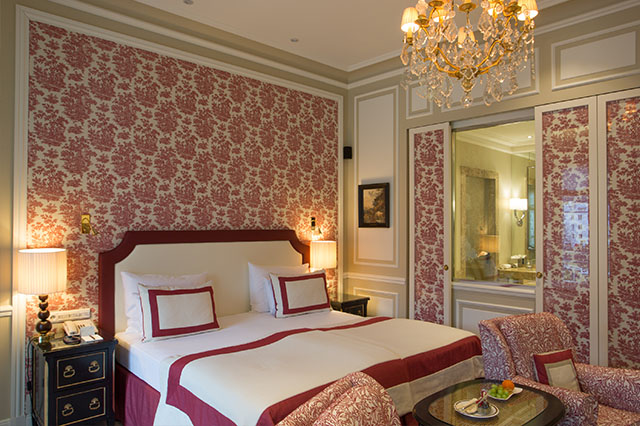 LOVE
Location- The hotel is located right across the river from the Old Town and most of the tourist attractions in Salzburg so it's a quick 5 minute walk across a bridge to everything you want to see!
Views – Our room had a small balcony overlooking the Old Town and the river and the view was pretty great!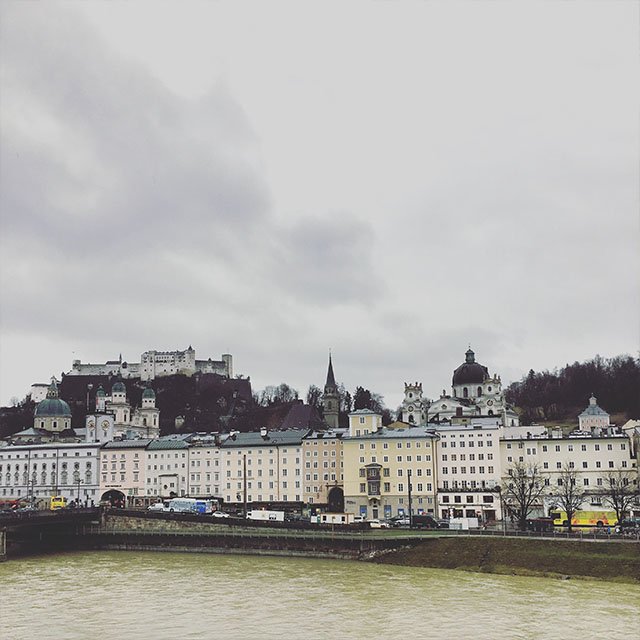 Service – From beginning to end, the service was great during our stay.  We even had some treats waiting for us in the room when we arrived which was such a nice welcome!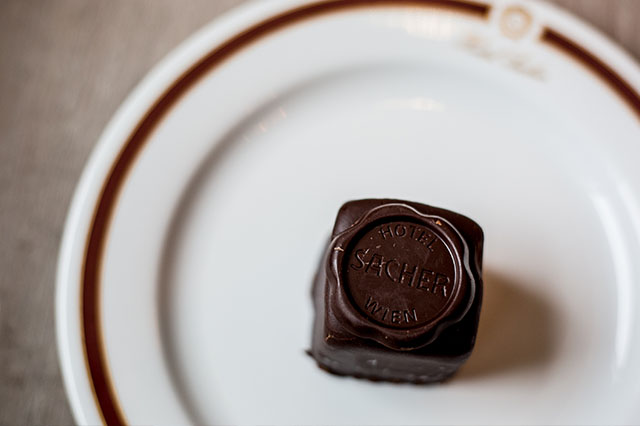 Design – While I tend to lean more toward more modern designs in hotels, the old world beauty of the Hotel Sacher was top notch.  Everything was thought of and the design of this hotel is gorgeous.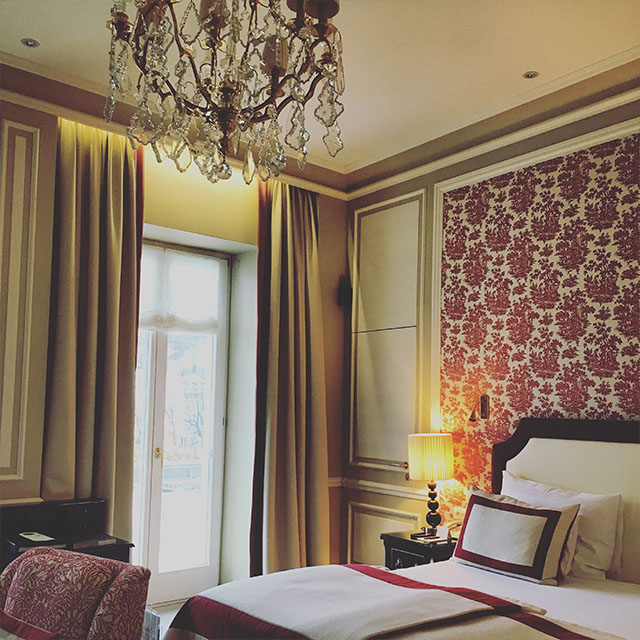 Food Options – The hotel has multiple restaurants and dining options which made it really convenient!  We ate dinner in the more casual dining area and enjoyed dessert in their cafe, as well as breakfast the next morning and everything was great.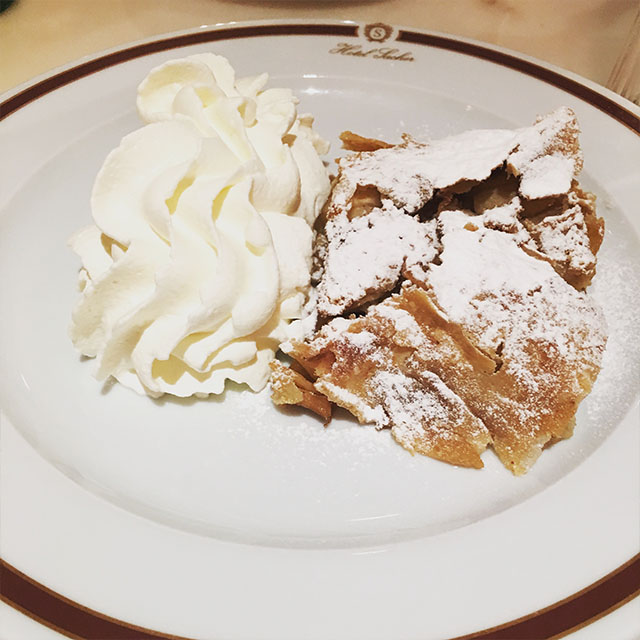 DIDN'T LOVE
No one out front when we arrived –  We were arriving via car and when we pulled up there was no valet out front, which made us unsure if we could valet our car for the night.  I had to park and then run in and ask, which wasn't a big deal but just a minor inconvenience.
TIPS
Valet your car out front – While there aren't valet signs out front, if you arrive by car, pull up out front and they will park your car for the night.
Land of Marvels was welcomed to the Hotel Sacher at a discounted rate, but as always, all opinions are my own.
Traveling to Austria?
See all of my posts on the country!