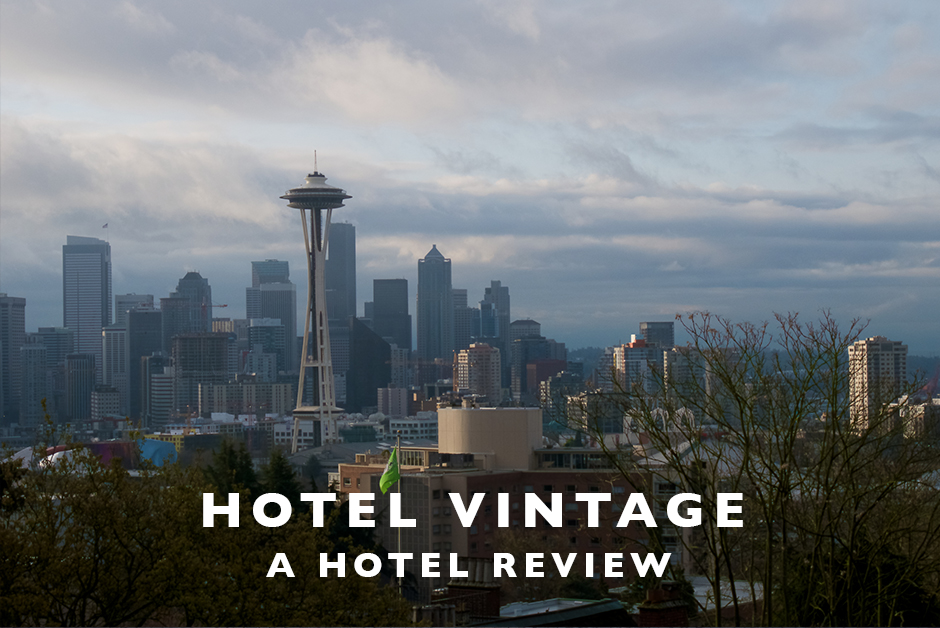 Hotel Vintage in Seattle, Washington
This hotel has recently undergone a major renovation which has totally transformed a once dark and dreary hotel to a gorgeous modern masterpiece.  I loved everything about it and will definitely be back the next time we're in Seattle.
Here is my honest Hotel Review of the Hotel Vintage in Seattle, Washington
.
Check in – Check in was easy.  We valeted our car (one thing I love about the hotel is that they have a driveway to actually pull in to valet, not just on the side of the street like most Seattle hotels), and wandered into the lobby to a quick and easy check in, then on to our room.
Room
 – Our room was gorgeous with a beautiful view of the 
Seattle
 Public Library (a lovely 
modern
 building by Koolhaus) and was very big.  We remarked how the rooms used to be tiny in this hotel and our room had more than enough space to be comfortable.
Bathroom –  The bathroom was a good size and plenty of counterspace.
Design – I adore the new design of this hotel.  Featuring purples and moroccan prints, the design is fresh and modern with that touch of "design" I love.  It was a much better use of bringing out "wine colors" than previously when it was red on overload.  The patterns were my favorite from patterns in the carpeting in the hallways to gorgeous wood carved bed frames, it was lovely.
Overall Impressions – 
I really enjoyed our stay at this hotel and will most definitely be back again when we make it up to 
Seattle
 next.