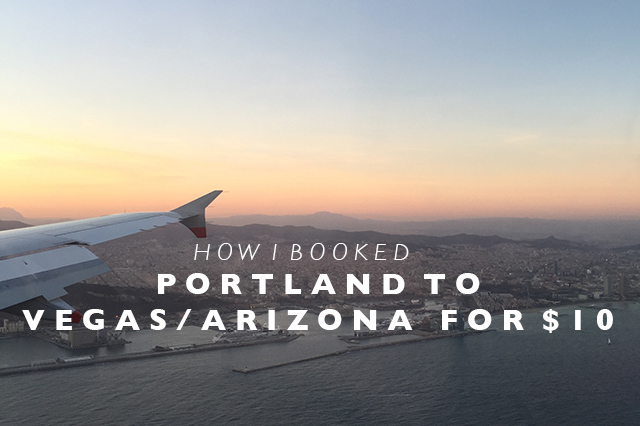 In this new series, we'll cover great deals on hotel and airfare bookings.  Whenever I book a great deal on travel, I'll post about it and let you know how I did it, so you can book your own amazing trip for less money!  There are so many ways to save major cost on travel if you know what to look for and how to do it, so follow along in this new series as we document some of the best deals we've found in our own travel adventures!
We're on our way home from Amsterdam today (Happy Labor Day everyone!) but even though our travel schedule is super busy this Fall, we're already starting to look ahead to our 2016 travels and make reservations.  One big reason we're making a bunch of plans right now and bookings on miles, is because a lot of my projects have wrapped meaning my credit card points are all coming through from them and I want to take advantage!  Another reason, with September here already, 2016 is really not that far away!
I've mentioned in previous posts recently how we booked Portland to NYC for $5 and Seattle to London in first class for $5, both for trips in 2016.  We're also finalizing a trip that's been towards the top of our travel list for a while, which we'll take in February 2016 and that will be to Sedona, Arizona and include stops at Antelope Canyon, Horseshoe Bend and the Grand Canyon!  I just finished our final booking for this trip and we ended up the whole round trip airfare for only $10 and here's how!
I've had a bunch of Alaska miles built up this Summer over our multiple trips to Hawaii, so I knew those would be great to use for this particular trip as we'd fly Alaska both ways.  We'll be flying into Las Vegas on a Thursday evening and staying the night.  I booked the flight from Portland to Las Vegas direct with 12,500 and $5 on Alaska miles.  When we arrive, we're staying the night at the Vdara Hotel (which I've been wanting to try forever) which I booked for 12,000 Chase Sapphire points.  Then we'll drive from Vegas to Sedona and start our long weekend adventure exploring Antelope Canyon, Horseshoe Bend and the Grand Canyon as well as the Sedona area.  On Sunday, we'll drive to Phoenix and fly home from there, which I booked with 12,500 Alaska points and $5.  All in all, we'll travel from Portland to Vegas/Arizona for $10 roundtrip!
The Alaska Air mileage program is a great one if you're just starting out in the points world!  I get so much back from my Alaska miles and are often able to travel all over the US on points.  Also, they have a ton of great partner airlines that you can use your points for travel all over the world like Air France and Emirates to name a few!  Head on over to their website to sign up if interested, but I it's a program I highly recommend!