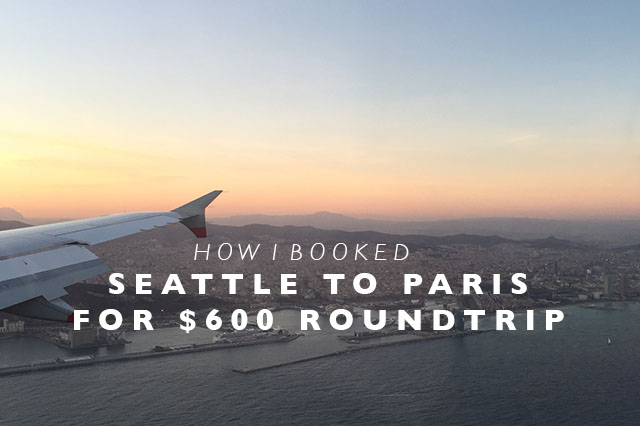 When we start thinking about our year ahead for travel, we usually have some idea of where we want to go.  And after our roadtrip through New England last October, we loved it so much that we tentatively marked it down as our destination to head to again this year in October.  I had marked my calendar with the dates we were thinking and started looking at airfares around January 1st just to see what it was looking like.  Unfortunately, it was actually pretty expensive to fly into Boston the weekend we were looking at, which is the easiest place for us to fly and then drive to get up to Vermont.  So I set it aside and thought I'd look into it a little more in the next few months.
A couple days later, I was laying in bed with my laptop and saw something in my email about deals to Paris in October so I randomly searched it on Air France's website and was blown away!  I had randomly searched my birthday weekend in October just to see and when it came up as only $600 roundtrip on Air France direct from Seattle, I could barely believe it and ran into the office to show Nick.  Just to give you some perspective on how cheap this is, Portland to Boston direct around the same time was going to cost about $450 per person plus the cost of a rental car for that trip.  For only $150 more we could fly direct to Paris for my birthday – what is better than that!
Long story short, we jumped on the cheap fares and Seattle to Paris for $600 roundtrip is pretty incredible in my book.  So we'll spend my birthday weekend wandering the Left Bank, eating macarons at Ladureé and chicken paillard at Cafe St. Regis and I couldn't be more excited!