Check in
 – We arrived at this hotel late at night, around midnight after already waiting a very long time to get our rental car at the airport.  We were tired and just wanted to get to our room.  Upon arrival at the hotel, we waited 15 minutes in a line of cars spilling out into the street from the valet stop before we even got to the front of the hotel to have our car parked for the night.  Waiting so long really didn't start our stay out great.  After finally parking the car and getting into the lobby, check in was fine and quick and we headed up to our room.
Room
 – The rooms are large and have lots of space, but are very run down.  We were also met with long black hairs all over the bedding and pillows which put me off right away.  The rest of the room didn't seem very clean either and 

didn't

 live up to what I've known of the Hyatt Regency brands in the past.
Bathroom
–  The bathroom was good size with lots of 
counter space, but the shower didn't drain and we ended up standing in about 5 inches of water while taking a shower.  There were also random hairs left around the bathroom as well, which for cleanliness if just not acceptable to me.
Design – The website makes this hotel seem much more "design-oriented" than it is.  In truth, it's really run down and pretty generic design.  Usually the Hyatt's are designed really well for a large chain, this particular hotel isn't.
Dining
– We had breakfast in the hotel restaurant the morning we checked out and to begin with, the person at check in the night before had told us we would for sure need a reservation for the following morning.  When we arrived to 

check

 in for our reservation, the restaurant was empty so something seemed lost in 

translation

 on that.  We ordered off their menu (they also have a buffet) and the food was good enough, though overpriced.  I ordered a latte and the server told me "she would try and had never made one before" which didn't seem like the right thing to say to a customer, but alas, the restaurant was fine and much nicer in cleanliness and design than the rest of the hotel.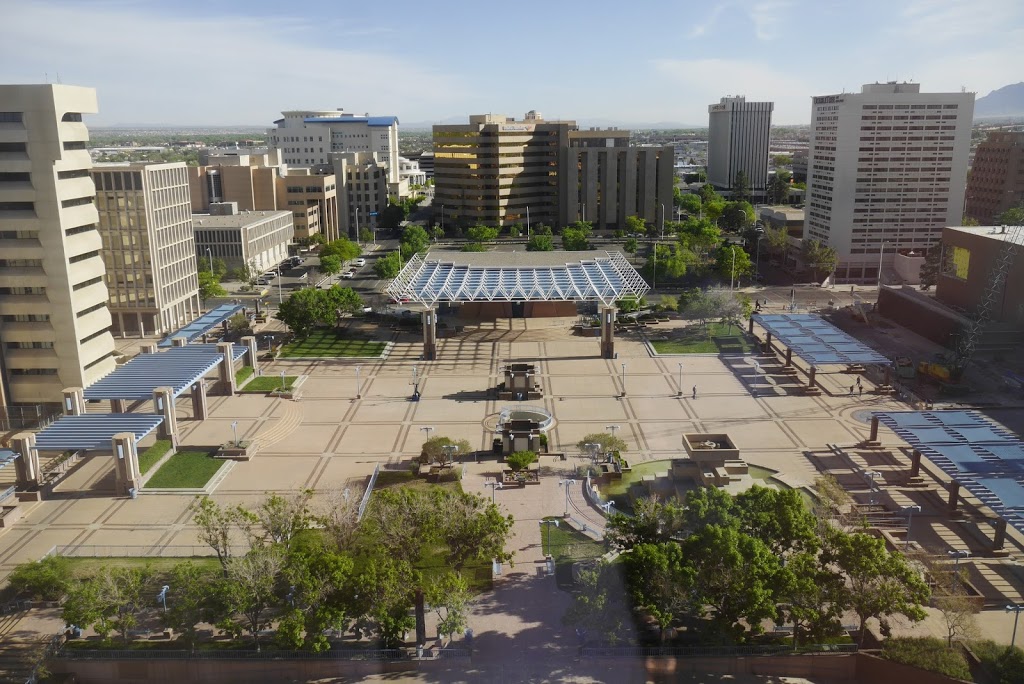 View of Albuquerque from our room.
Overall Impressions – I was really disappointed in this hotel and was really glad to only stay one night there.  It desperately needs an update and some help in cleanliness.