Iceland Air Hotel Natura – Reykjavik
Nauthólsvegur, 101 Reykjavík, Iceland
When our plans were suddenly changed due to an ear infection (on my part) and a crazy storm blowing in that closed off the entire East side of the island, we ended up heading back into Reykjavik from Vik a night early on our most recent trip.  So very last minute (like as in the day of) we needed a hotel for a night in Reykjavik – enter the Iceland Air Hotel Natura with a great fare and easy parking and we booked in an instant!  And while this wasn't my favorite spot in Reykjavik that we've stayed, for a night it was super easy and convenient.
LOVE
Location – This hotel sits on the outskirts of downtown Reykjavik so offers easier access off of main roads than driving into the downtown area of the city.  And yet, it's 5 minutes from anything you want downtown which makes it the best of both worlds.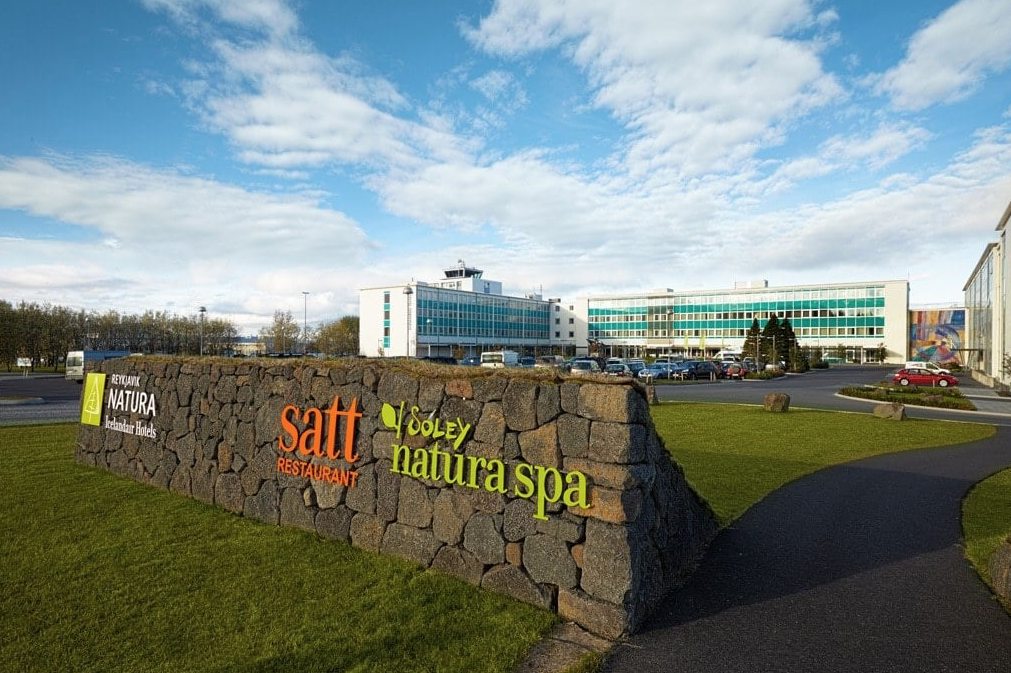 Parking – The parking in downtown Reykjavik is becoming an issue as more and more people visit the city which is why the super easy parking in a lot at this hotel is super convenient.
Lobby – The entrance to the hotel in the lobby is all redone and super modern.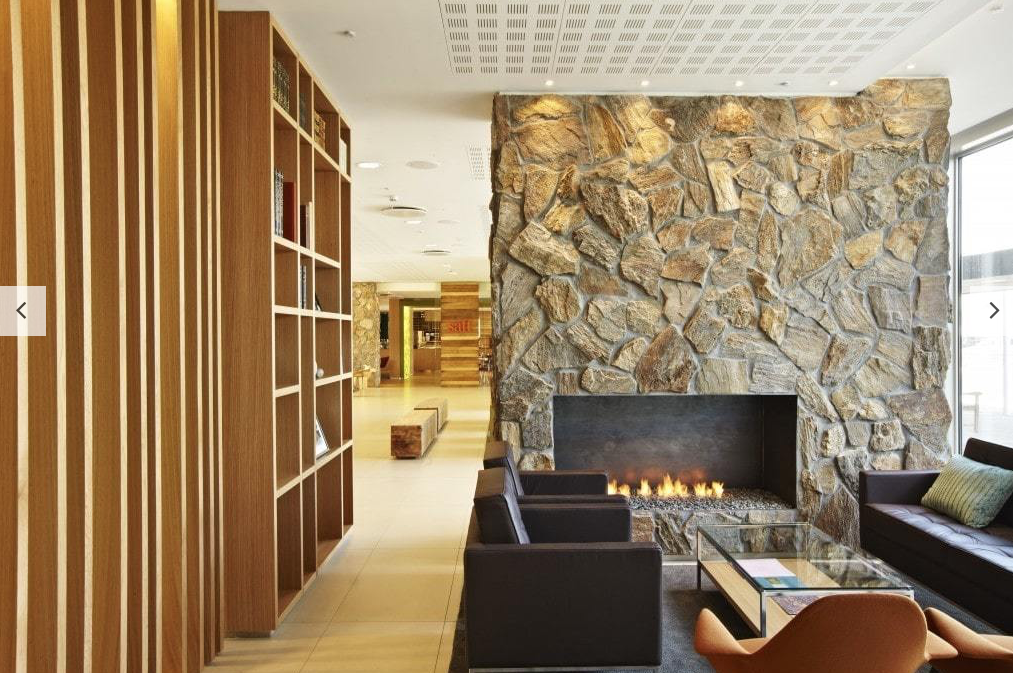 Price – We ended up getting a great deal on this hotel for the day of our reservation and because it was last minute, I didn't want to spend a lot.  It was at least half of what we usually pay for the Radisson Blu 1919 hotel which is usually our go-to spot in Reykjavik.  So for a cheaper option – this is your spot.
Availability – We booked this super last minute, the day-of, and I was really happy that it had availability for us.
DIDN'T LOVE
Room was outdated and tiny – We've stayed at a bunch of Iceland Air Hotels around Iceland over the years and the rooms are usually really modern.  This one however was really outdated and definitely didn't live up to the design standard we're used to for the brand.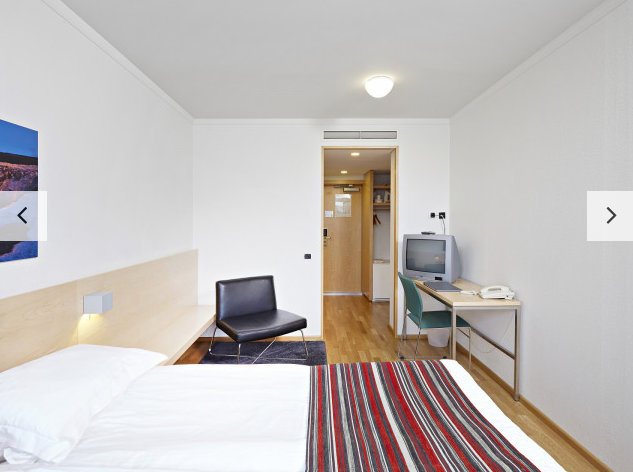 Fire alarm in the middle of the night – Around Midnight, the fire alarm went off and woke everybody up.  It was a hassle to say the least and the hotel didn't even mention it when checking out to make up for it.
NOTES TO KEEP IN MIND
Great for a quick stopover night – If you're just headed through Reykjavik for a night and then on to another destination, this is a great spot but I don't know if I'd stay longer than one night.
Easy on and off of main roads through Reykjavík – It's super easy access to the main roads that run through Reykjavik.
Great for a last minute booking – If you need a last minute booking, check it out!
Headed to Iceland?